Believe it or not, I don't have much to say. (Okay, okay, I am working with the web design and leaving later today.) So I thought I would share a few pictures.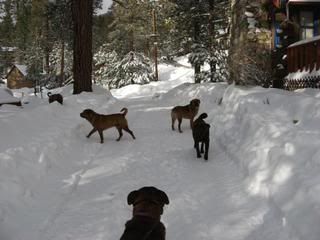 I have not seen Shadow much this week due to feeling weak but we did take a short stroll and ended up having a dog party with all my pals from the neighborhood. This picture only shows a few. Snickers ended up jumping Shasta, and Buddy jumped Geronimo–but I yelled at them and they stopped. Naughty dogs.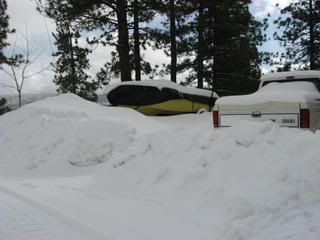 Didn't I just have the snow berm fairy come? This is like a nightmare–waking up to the same work load as you just finished. Fortunately, Mr. Knight took pity on me and brought my nephew Tucker over to visit while he was at it. Now the parking pad is clear but the boat and snow on the side of the road probably won't be seen until spring! Actually, it is a good thing the weather is going to warm up, I have no where to toss the snow any more AND the upstairs doors–thigh deep. Ugh.
We have a lot of good neighbors around here. I caught RD clearing Cliff's place, Debbie's place, and then his. Love the orange Cabela's hat. 🙂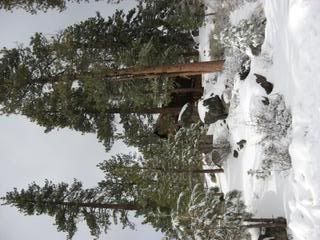 Okay, so the snow…we love it and love the scenery after the storm.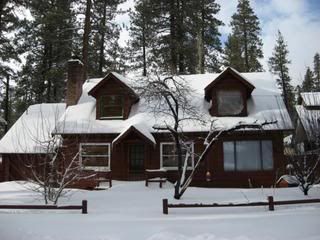 Look at the depth of the snow–see the top of the fence? How about the porch?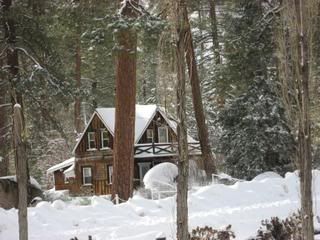 Another one of my favorite cabins.
Ernie hard at work.
Mark hard at work.
Thank you for reading this post. You can now
Read Comment (1)
or
Leave A Trackback.
Read More
Related Reading: