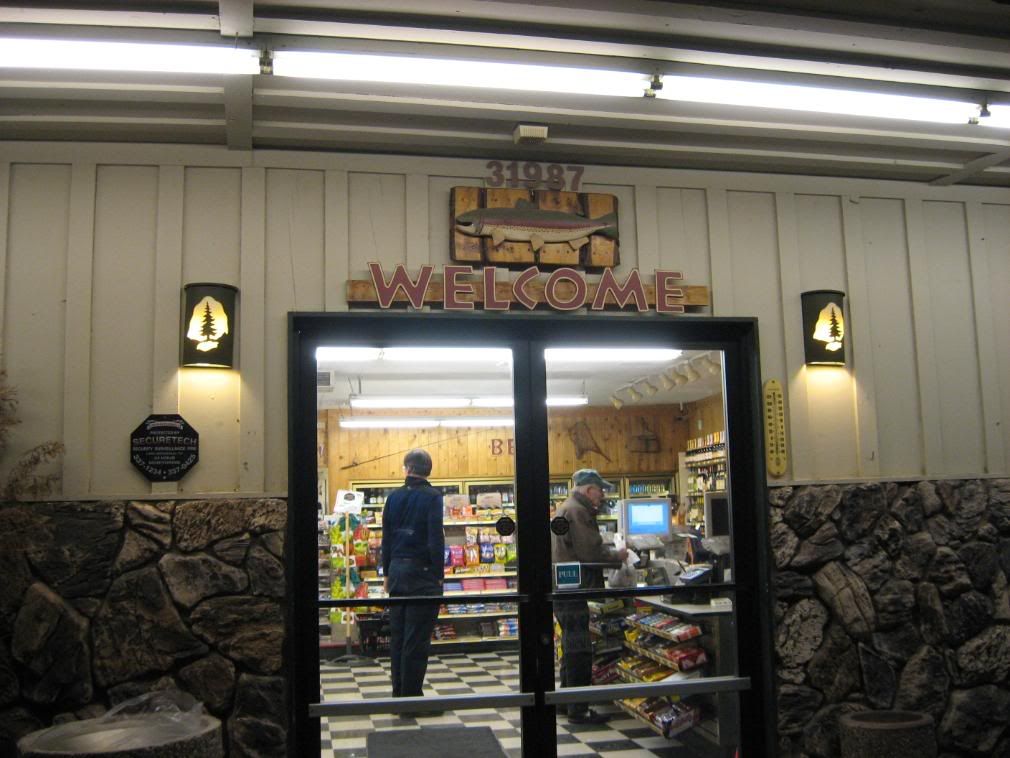 Above: Welcome to Jensen's Market in Running Springs!
Last night we got to view the high walls of snow and glimpse road conditions on Highway 18 through Running Springs as we headed down to meet a friend who lives in the small mountain town.
If you didn't notice, CalTrans was fixing Highway 38 in Fawnskin earlier in the day. Those potholes were steaming as the crews dumped hot asphalt in the holes throughout downtown.
On our trip down, after HM got after work, the temperatures were warm and so luck was with us since we only hit one path of black ice on the way home. We also were lucky enough to not have the rock slide bury us! We spied a CHP officer busily moving the biggest rocks out of the uphill lane on our return–and I pondered how different officers find it here versus other parts of southern California–and hoped he had called for CalTrans assistance because the road debris was significant.
Rock slides on the "Arctic Circle" (a portion of road just West of Big Bear) are a risk to vehicles during inclement weather and temperature changes. Although small gravel rolls down the hill, more often than not, larger boulders make their way into the roadway.
If you are alert, you can avoid the usually small avalanches of rocks. Also, if you are driving at the speed limit (or below) and not tailgating (hint, hint) you can avoid losing your oil pan or other damage by avoiding the road hazards after a rock shower.
Since my friend was delayed, we drove back into Running Springs and had time to shop at Jensen's Market and then headed over to the Old Country Coffee Shop (a sister to the Alpine Coffee Shop up here).
We reflected on how grateful we are to the firefighters and the conditions that contributed to saving the small mountain resort town. I have many buddies who are business owners there–we would have visited my favorite coffee shop, bakery, and yummy food source known as the Bus Stop, but it was too late.
RATS!
Jensen's is an independent store with another one in Blue Jay and is filled with unique items, a great deli, friendly staff, and items not found in Big Bear. If you have not been inside–stop by. Also, if you are heading up and need a snack–it is a great place to get one and to grab some of the local papers.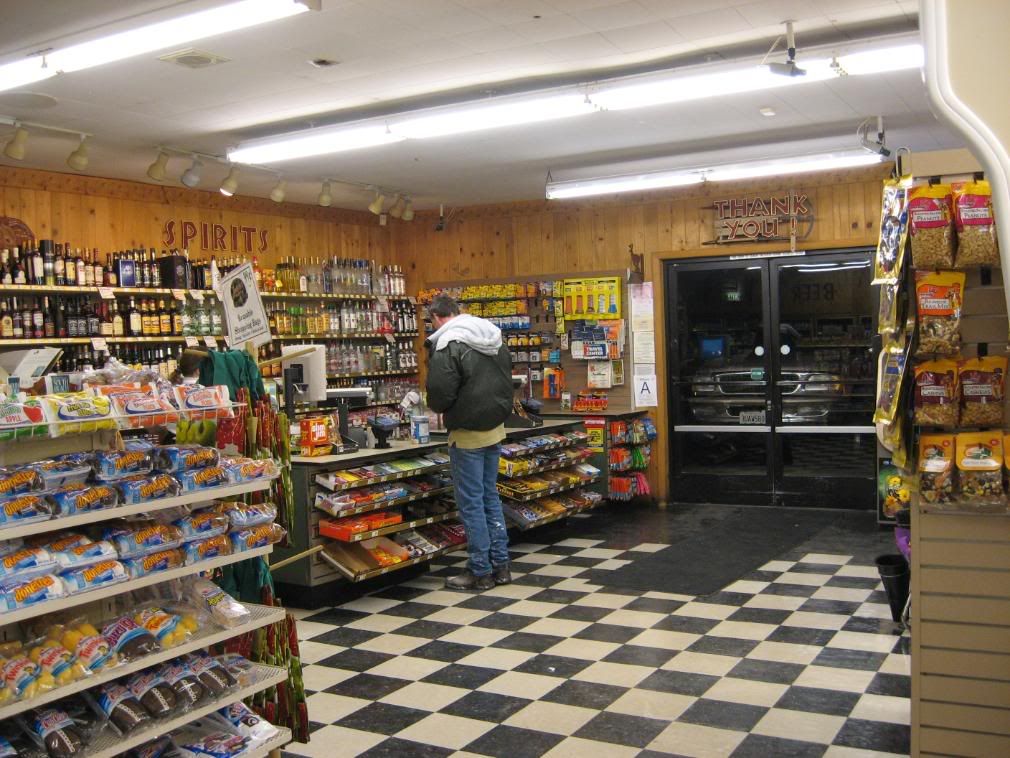 Above: Jensen's Market Check Out
Jensen's Produce & Wild Bird Snack Area
Good Spirits!
Helpful Staff at Jensen's
Thank you for reading this post. You can now
Read Comments (2)
or
Leave A Trackback.
Read More
Related Reading: