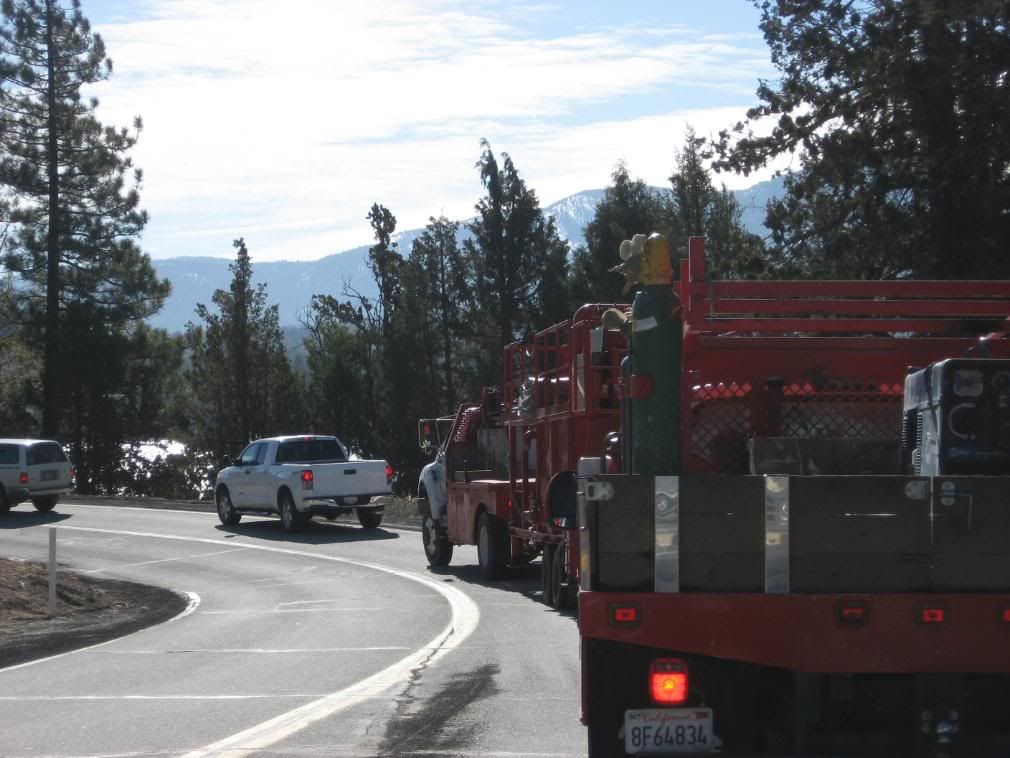 Yesterday was busy on both the North Shore and on Big Bear Blvd. Here on the North Shore delays were caused by road repair–just before another storm is supposed to hit. The cold front could be felt as a brisk wind blew consistently all day.
Neighbors were all chatting about the tree removal. All that remains is a stump and debris. You can see just how close the tree was to the fence line and other buildings.
Over here locals are also talking about the new road signs. I didn't get a snap of the one regarding drunk drivers but you are now supposed to report them using 9-1-1.
Interesting, so can you call in those drivers (like that big double trailer semi that came over the double yellow line and just missed me because I pulled off onto the shoulder yesterday) who are driving erratically, too?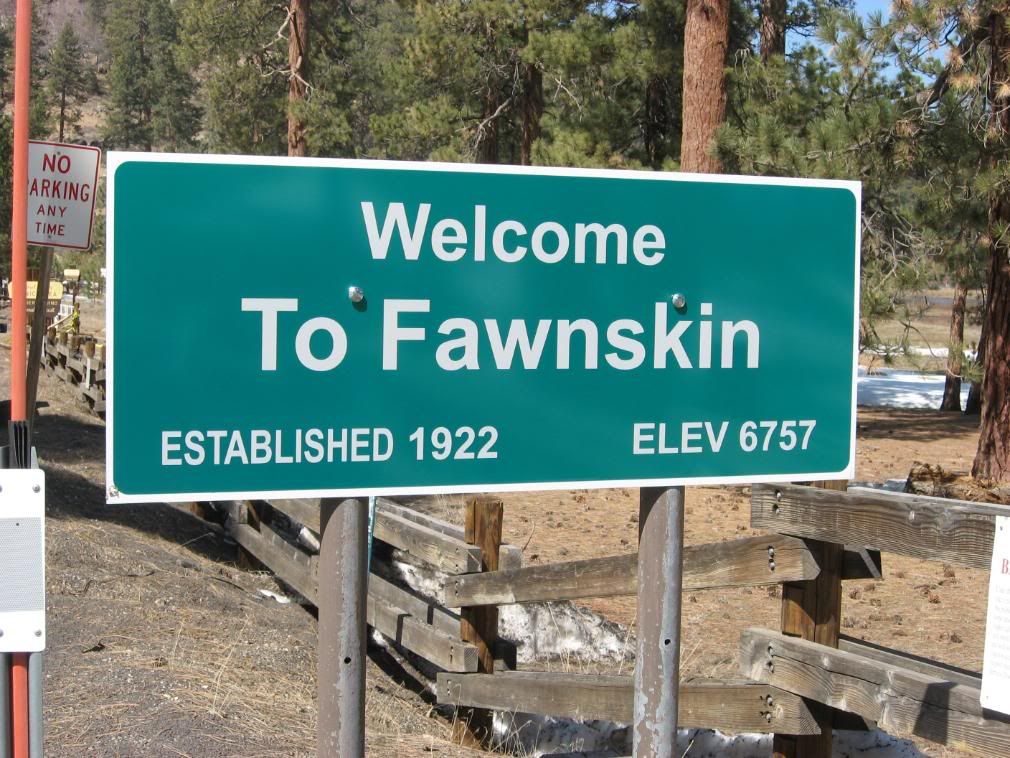 The new town sign on the West end of town is not too far before the older one near Quail Cove. Wonder why they felt the need to install a new one…anyone know?
Other buzz is that the Fawn Park people (and Dennis Hansberger) are wanting to meet with the NSIA. The last time a meeting about Fawn Park took place it got ugly–erupting into an unprofessional arguing match which landed everyone in the paper under the headline, Fawnskin Feud.
Finally, when HM and I headed over the Moose Lodge on Thursday, we got an earful about the cougar tracks and scat (poop) up behind local homes up above Cedar Dell.
Not wanting to let you down, here is a photo of the scat. There has been so much runoff and other foot traffic that we failed to locate any cougar tracks.
At first glance I wondered it it was just clumps of hair from a bear. However, poking around with a stick revealed those tell-a-tale balls of what appear to be cat poop. Mind you, I've cleaned a lot of cougar, tiger, and other large feline poop in my day and think the local residents called it correctly.
One of the concerned residents said she called the cougar in and said that they are going to come out and trap it. I doubt this is true. First, the cat has not been harming anyone and has been tromping around the area for a while. Years actually. The concern is that he or she has been highly visible being seen frequently by locals and employees up at Camp Whittle.
Remember, the wildlife has been here before we were…
Anyway, another call was supposed to be made yesterday. Time will tell and no, I haven't called the biologist yet.
Don't forget that tonight is Wayne's infamous corned beef and cabbage dinner at the Moose Lodge. Members and their guests are invited. Wayne told me that he is cooking up 80 pounds of corned beef and cabbage. (Emily and gang will be in the kitchen too.) HM and I are meeting some pals down there for dinner–this is also a fundraiser for the MS Walk so see you there!
Thank you for reading this post. You can now
Leave A Comment (0)
or
Leave A Trackback.
Read More
Related Reading: