I am out of town but Happy Easter from Fawnskin!
Tom & Adelle are the unofficial Fawnskin holiday decorators…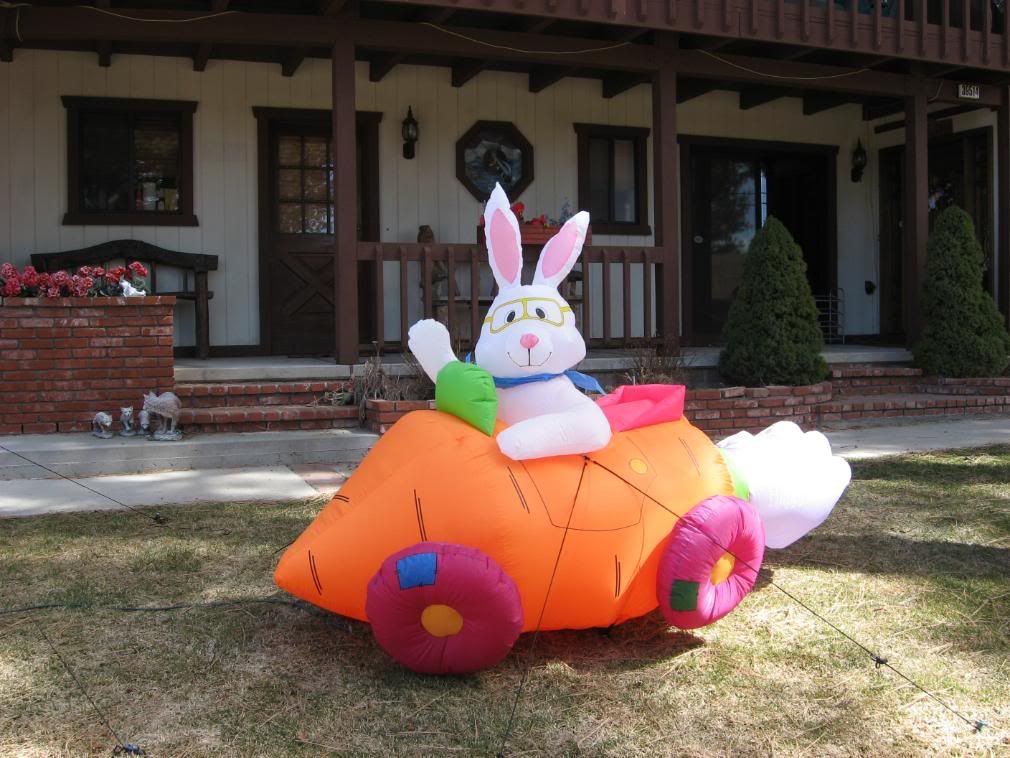 adding new items every year but the carrot bunny is my favorite!
Finally, here are a couple of links to my favorite source about every holiday–the History Channel! History of Easter and Easter Holiday History video. 
Thank you for reading this post. You can now
Read Comment (1)
or
Leave A Trackback.
Read More
Related Reading: