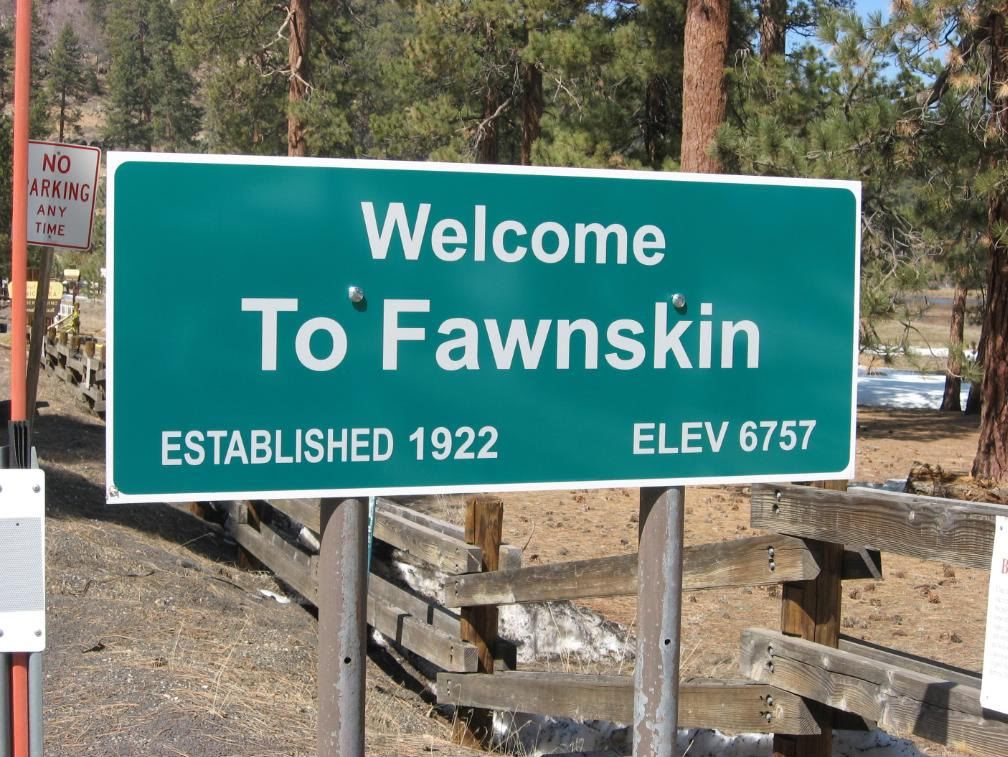 So Andy, Steve, and Jim were seen out on North Shore Drive placing the second sign up over toward Stanfield Cutoff on Friday evening. There was too much traffic to pull over and stop but they were quite the sight.
You probably already heard that the Fawnskin Chamber is slated to receive $3,769 from the Transient Occupancy Tax (TOT) funds. TOT is collected lodging facilities throughout the valley including unincorporated areas.
Recently someone tried to guilt me over not renewing my membership in one of the local chambers. I tend to put money into those efforts that help my business. Many efforts of the local chambers focus on brick and mortar businesses and so my money is currently spent elsewhere. Glad they got the chunk of change–adds up to more than my solo membership!
Fawnskin and the rest of the Big Bear Valley have been busy since it has been Spring Break. Over here in Fawnskin we have attracted a bunch of hikers, bikers, and fishermen. I've heard the ski resorts are also very busy. Traffic certainly has been up–despite the $3.75-$393 per gallon…I had to laugh when the announced the "highest" priced gas in the nation because we are always above any they list!
You probably already heard that additional hosts are being saught for the fire lookouts. The San Bernardino National Forest Association needs more volunteers to participate in their Fire Host Lookout Program for 2008. Many locals already volunteer to work and opportunities include positions at Strawberry Peak, Keller Peak, Butler Peak and Morton Peak. In some cases there are opportunities for overnight stays later in the season.
The first training opportunity will be April 5th. Training includes in-tower training and a class in the local natural history. Volunteers are required to work a whopping eight hours each month, from May to November (the lookouts open on Memorial Day weekend). For more information visit the San Bernardino National Forest Association or read more about the fire lookouts. You can also contact the program coordinators George and Pam Morey at (909) 225-1025.
Thank you for reading this post. You can now
Leave A Comment (0)
or
Leave A Trackback.
Read More
Related Reading: