Yesterday I took some time off to walk Shadow. I've been feeling a bit melancholy and it was great to get out.  As usual, when I don't take my camera I miss a lot of things.
There was a pretty good rock slide on Rim of the World Drive and one of the waterfalls has already dried up. Before the storm I got to glimpse a butterfly or two but now they are back with a bunch of other bugs.
Yes, it is spring. The birds announce it daily and now the bugs remind me why I enjoy the crisp cool fall weather and the early morning temperatures.
Down the hill my pals are busy gardening while I whine about having to wait. In fact, since the hillside was torn up so badly by construction crews I have not gardened at all.
The ground is still saturated and so I found it amusing that my neighbor was watering the other day.
Still, Shadow and I dropped off the main road and onto a trail. I was not wearing the right shoes and soon we found that the trail still had vast stretches of snow and ice.
Even so, we hiked down the hill to get creekside. Shadow thinks I am a great auntie and we probably spent about a half-an-hour just listening to the rushing water, assessing the soot depth on the banks of the creek, and noticing the sludge it formed at the creek bottom when the water slowed.
Shadow is not a priss but I had to remind her to go play in the creek. I remember when my family headed up to the mountains. Our city dog never left the driveway because it was as large as her entire yard in the city. I've introduced many animals to swimming, wave riding, and other adventures they miss when they grow up in a cement jungle.
Anyway, we are in the time of year when it is warm but often cool in the shade and downright cold when the wind blows. I layered but bounced from being comfortable to being too hot within minutes.
The Dog Man's clan greeted us and Shadow surprised me by opting to stick with me–I am sure heading out for an adventure was more appealing.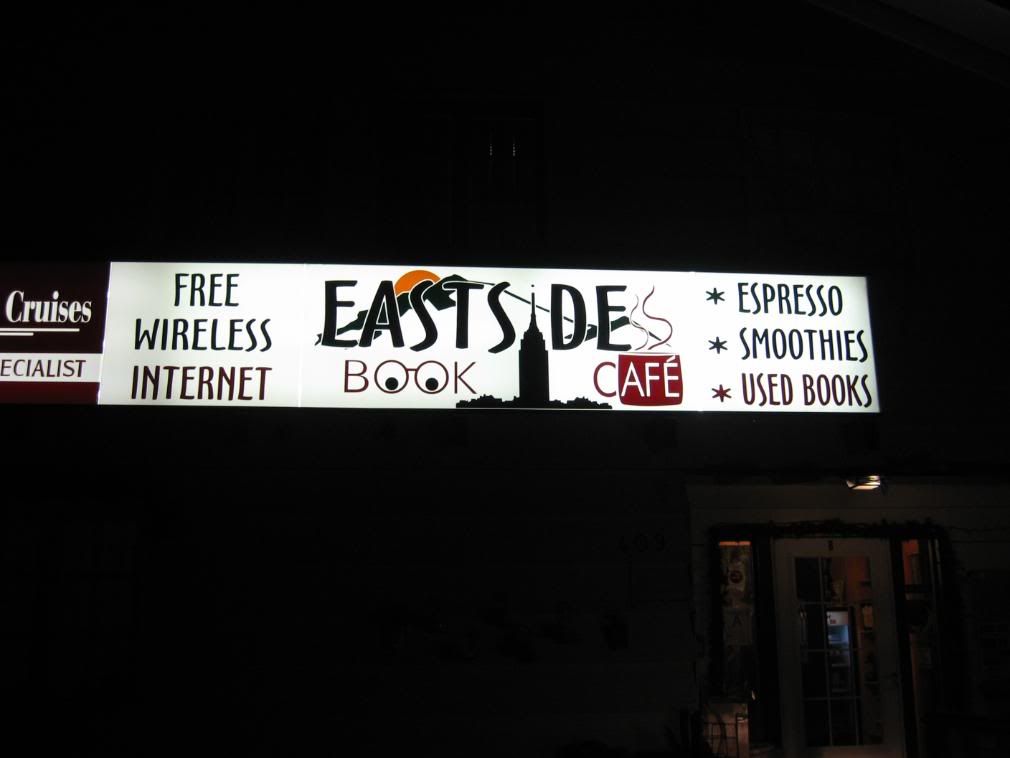 In other news, I forgot to mention that EastSide Book Cafe will be closing its doors. The news had pissed off some locals and made others sad.  People were hoping that there would be some sort of compromise from the landlord but yesterday I heard he has another tenant already.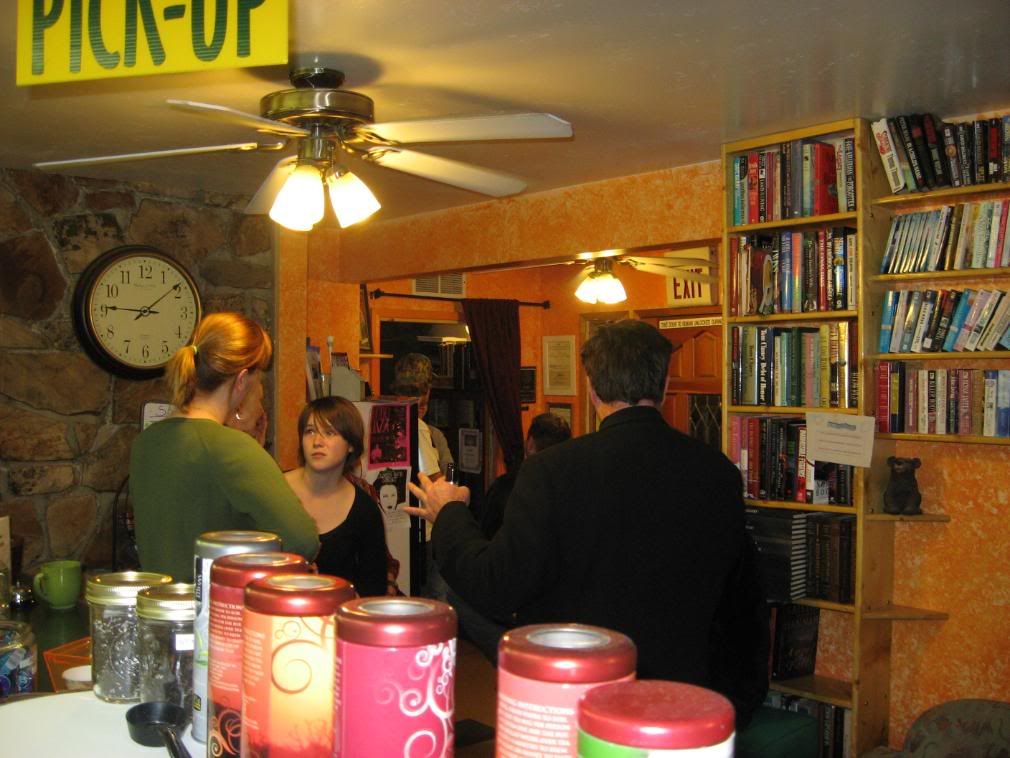 If you have never been over to the Eastside Book Cafe–you better get there before April 14th. They serve the best coffee drinks in the valley and also have a variety of other drinks and eats.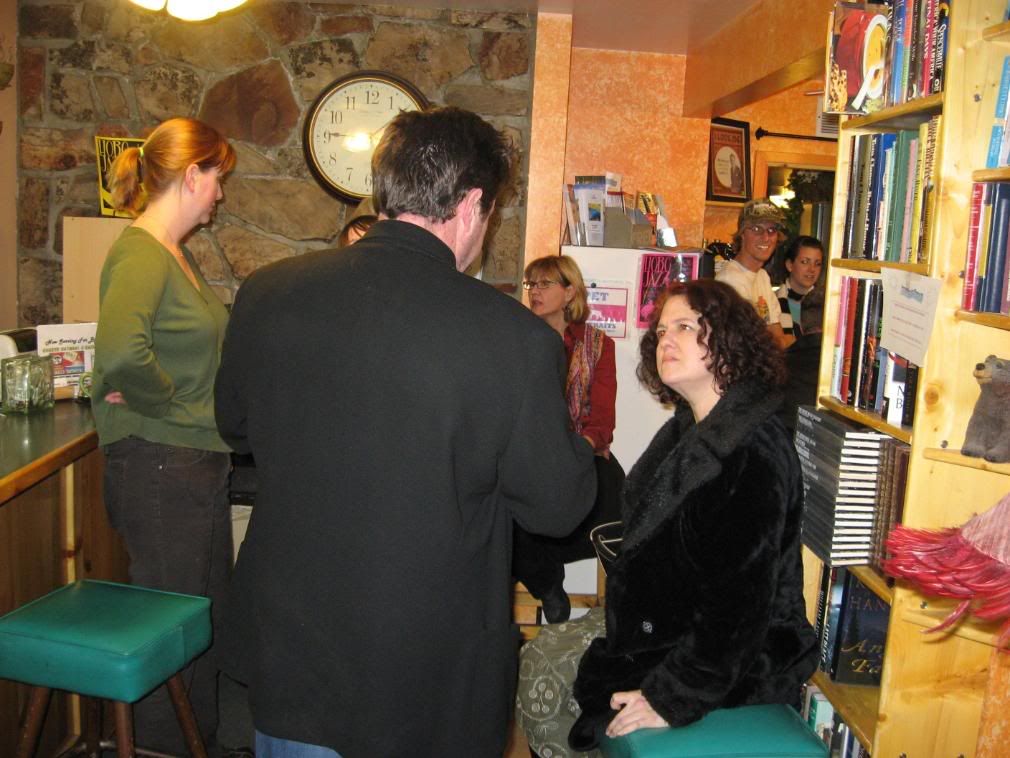 Many talented artists and writers hang out in the little bookstore/coffee house and I know you have watched the video I shot there during a special performance. Mike nights and poetry slams occur weekly.
If you are into books, they will be having a 50% off sale starting on the 21st of March through the 31st I believe. Locals who have credit also will get to use additional credit on any purchases.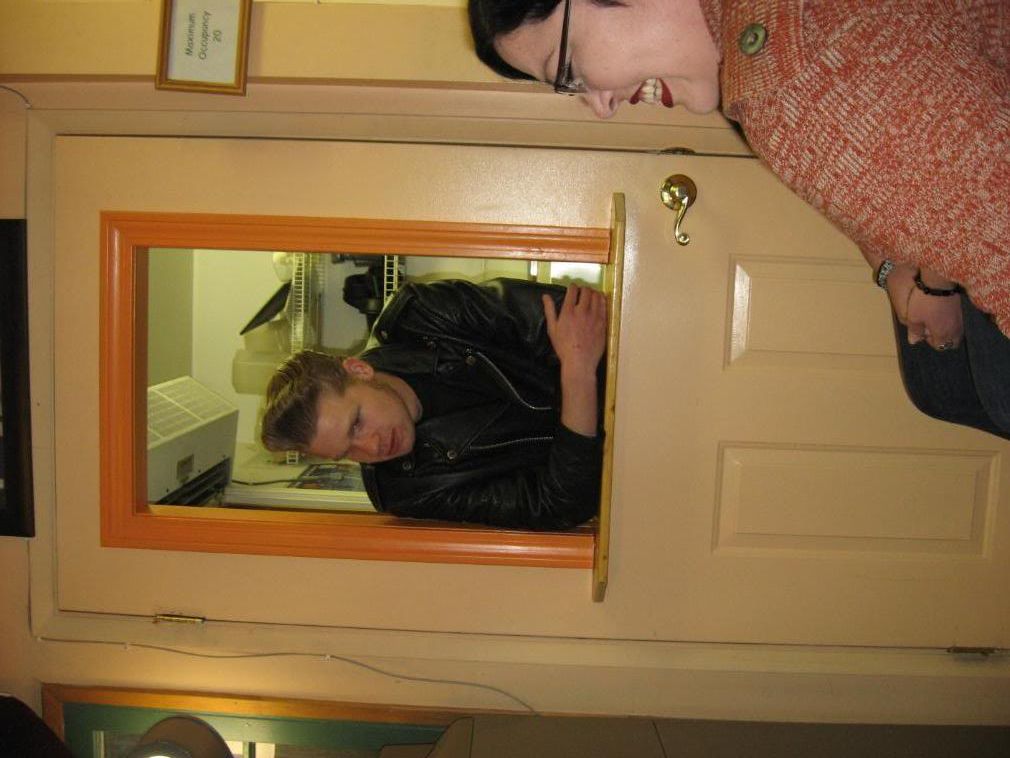 In addition to being clean and having great product–they also have an outstanding group of young adult employees. I'd actually shop where they end up just based on the work ethic they exhibit–which is a stark contrast to most of the young adults and teens I run into in other businesses.
Which brings me to the question, is Big Bear really business friendly? I'd love to hear your comments before I rant at you with mine!
Thank you for reading this post. You can now
Read Comments (2)
or
Leave A Trackback.
Read More
Related Reading: