Yesterday I joined Shadow and her mom for a long amble. Since I had a touch of the stuff that has been circulating through the valley. Because of that I have not been walking–so it was a great day. Also, time to start wearing block as I got a slight rosy color to my face.
As usual, there is a lot going on over here–despite what the Grizzly says…yesterday seemed like tree removal day in town.
When I lived in the Redwoods, lumberjacks were everywhere. I even got my certification for diesel truck operating as I thought it might be a good way to supplement my income should things get rough.
As part of the certification process, we had to ride with other operators–most of which were hauling "hog fuel." This was the scraps from the main logs and we made multiple runs between mills.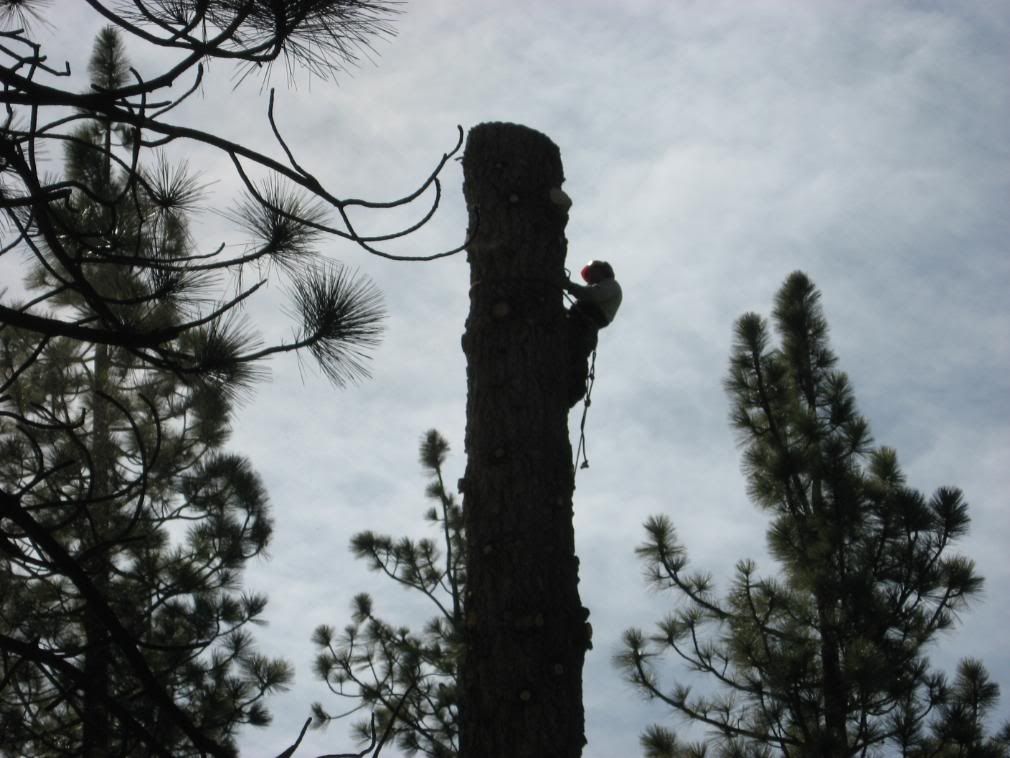 So imagine my surprise when I heard the sound of a chainsaw and was showered with bits of sawdust as I ambled down to meet Shadow and her mom.
The guy was up high and had already taken off all the branches. Sadly, this was one of the favorite eagle trees in town. Deb said Mike had a great shot of one of the local eagles perched in it.
We didn't ask why it was getting taken down but the situation looked pretty delicate because the take down was very close to two cabins and another structure.
Ronnie was there to help remove the large segments dropped onto the ground. The tree guy quickly sawed a segment, dropped his saw (which hung on a rope), then moved the segment over–finally pushing it off its perch.
The piece would drop to the ground with a massive thud and two assistants would run over and reposition it so Ronnie could access it with the Bobcat and push it over into a big collection spot near Chickasaw.
We watched in fascination and Shadow remained patient–for a while.
In contrast to the AAA Tree Removal, Bradley's Tree Removal had a hand painted sign on their truck as they worked on North Shore. I only spied them as I headed into town in the afternoon.
Below are a sequence of photos taken as AAA worked. After watching him I would say if you need tree removal–these are the guys to call. (Hence the shameless plug above.) You can see how the guy freed his hands by dropping his saw to move the section he cut.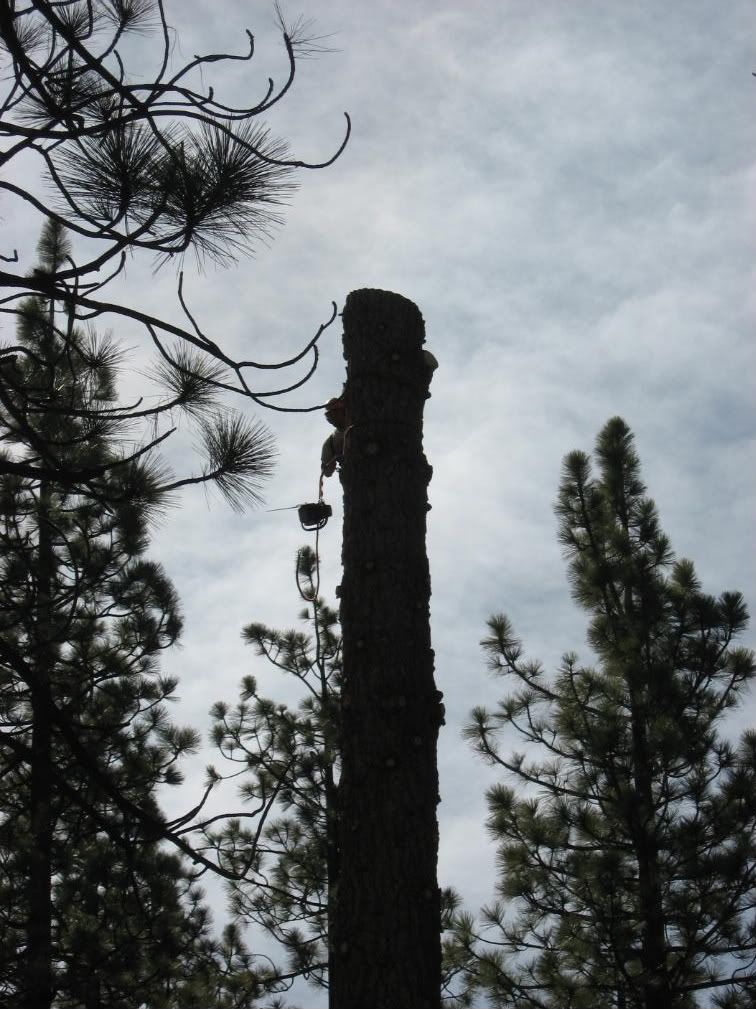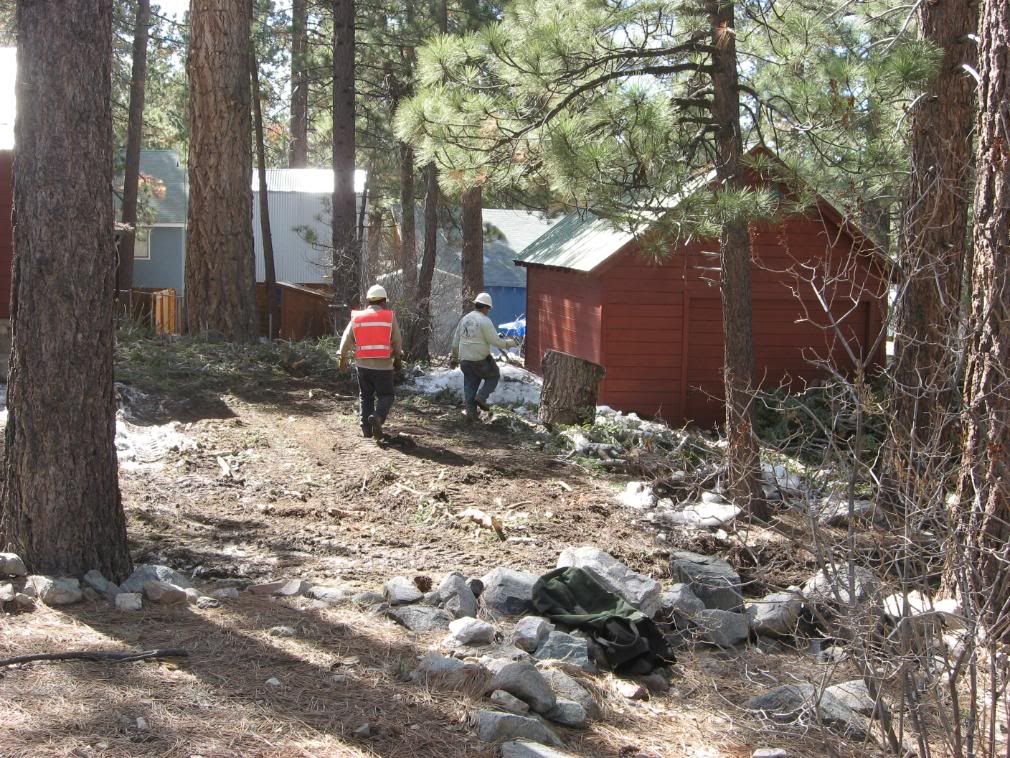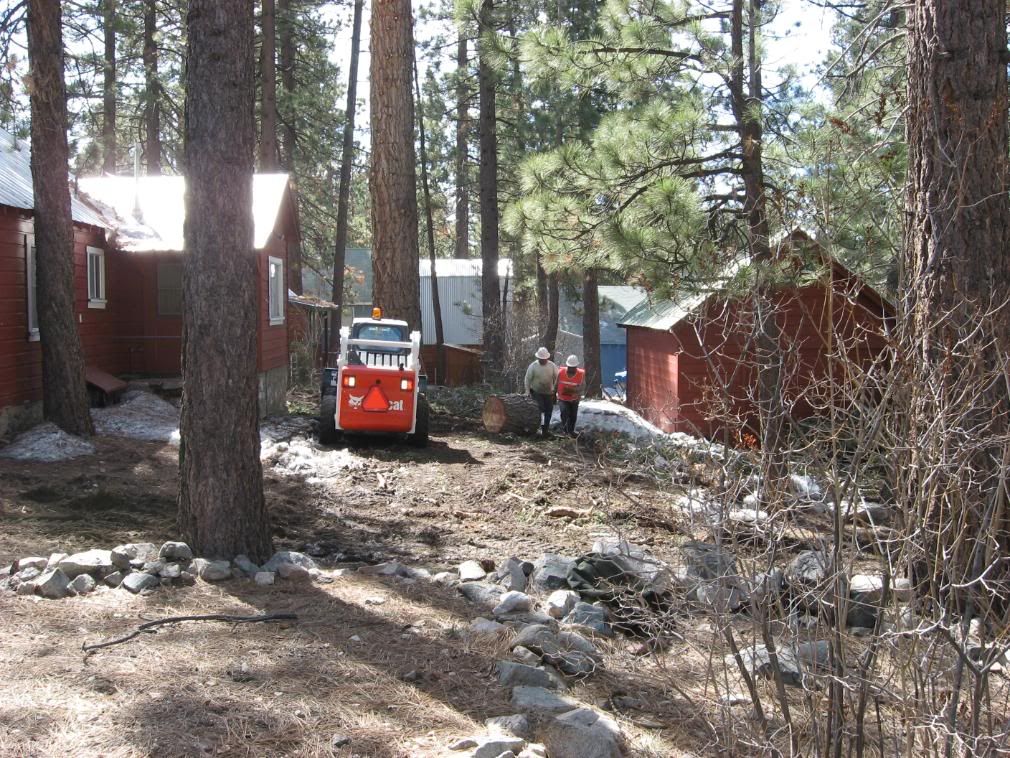 On a total different topic, they are paving the major pothole section on North Shore today. Plan on some delays if you are heading to town or use the dam route to avoid the hassle.
Thank you for reading this post. You can now
Leave A Comment (0)
or
Leave A Trackback.
Read More
Related Reading: