I usually post earlier but since my big project is done I now have to focus on the content for my business blog instead of the Fawnskin Flyer. As a result, I will probably only post here a few times a week instead of every day.
Today, after my morning work hours, Shadow and I hit the trail. She acted like she was tired, lagging by my side instead of exploring–but when we got to the creek she became a different animal.
In fact, at one point she jumped right in!
This was in big contrast to the dog I walked the other day.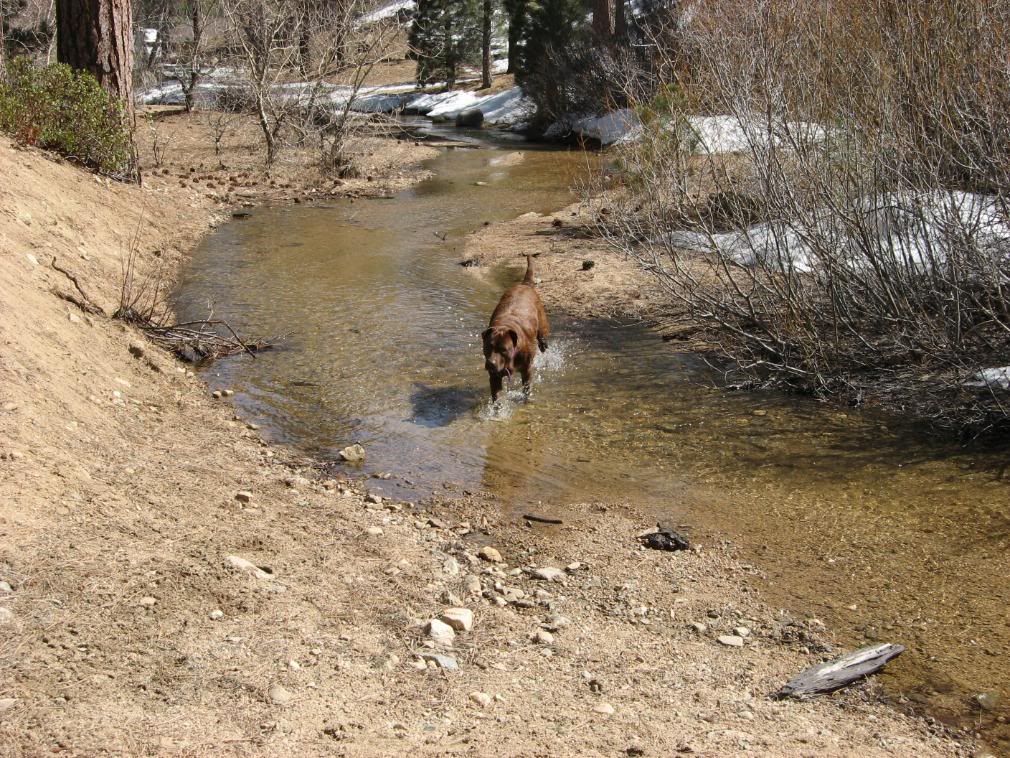 Part of the creek is running swiftly but you can see the debris from the wildfires and black soot is alongside the creek and at the bottom of the creek bed–which makes any animal tracks show up well. I spent time looking for prints.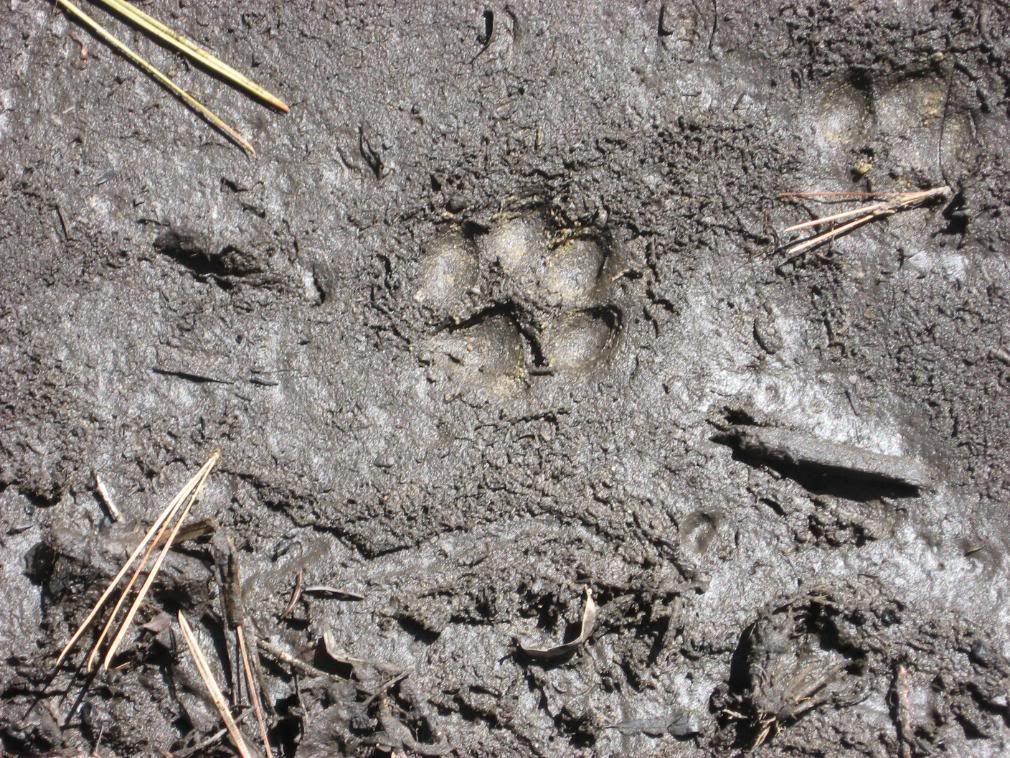 I believe we stumbled upon some bobcat tracks. Next time I will take something to show the size better. These were pretty small…and they showed up nicely in the black muck.

Dog tracks usually show the nails and are not usually so rounded.
Shadow also ran gleefully through the snow and around me.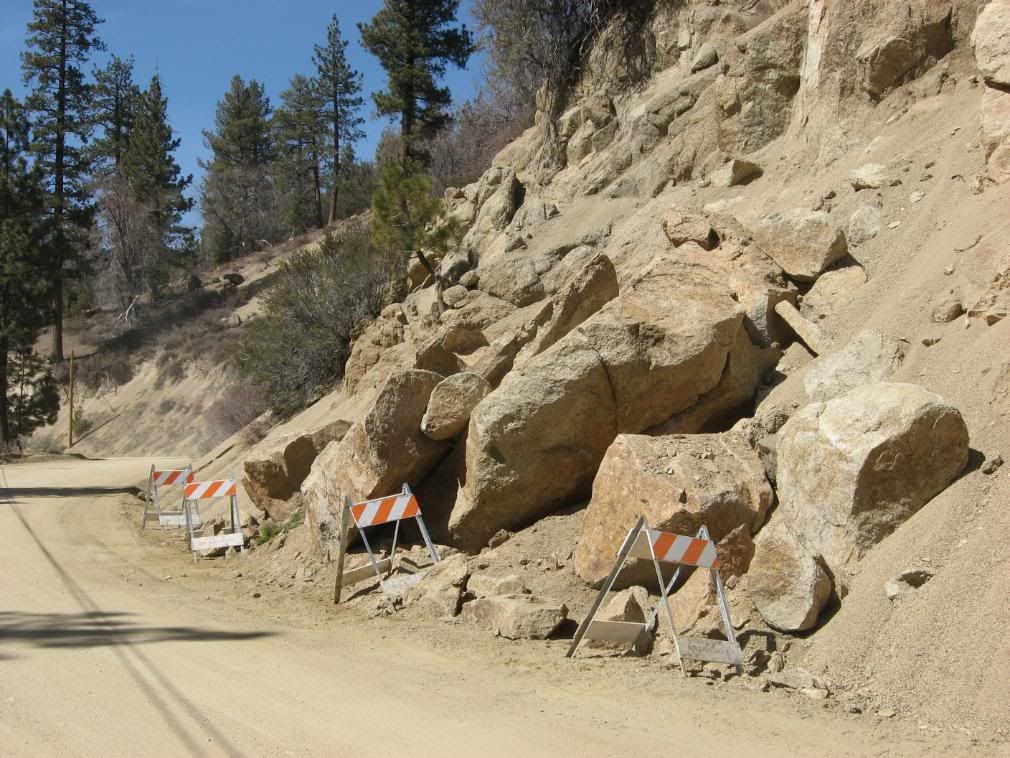 Traffic was pretty thick in town this morning. Once we got up on the dirt road, we left the main road to hit the trail to get away from the vehicles zooming by us this afternoon. They were oblivious to the environment and us. Above is part of the rock slide I mentioned up on Rim of the World Drive just before we dropped off the road.
The trail still had snow and ice–which made it tough to hike in certain places but we had a great time!
Dogs remind you how to be joyful and enjoy the moment. Here she is running back to me. I had to towel Shadow off and leave my shoes out in the sun to dry after we returned.
If you can get out to enjoy the weather–do so. Just watch out for all those crazy drivers.
Thank you for reading this post. You can now
Leave A Comment (0)
or
Leave A Trackback.
Read More
Related Reading: