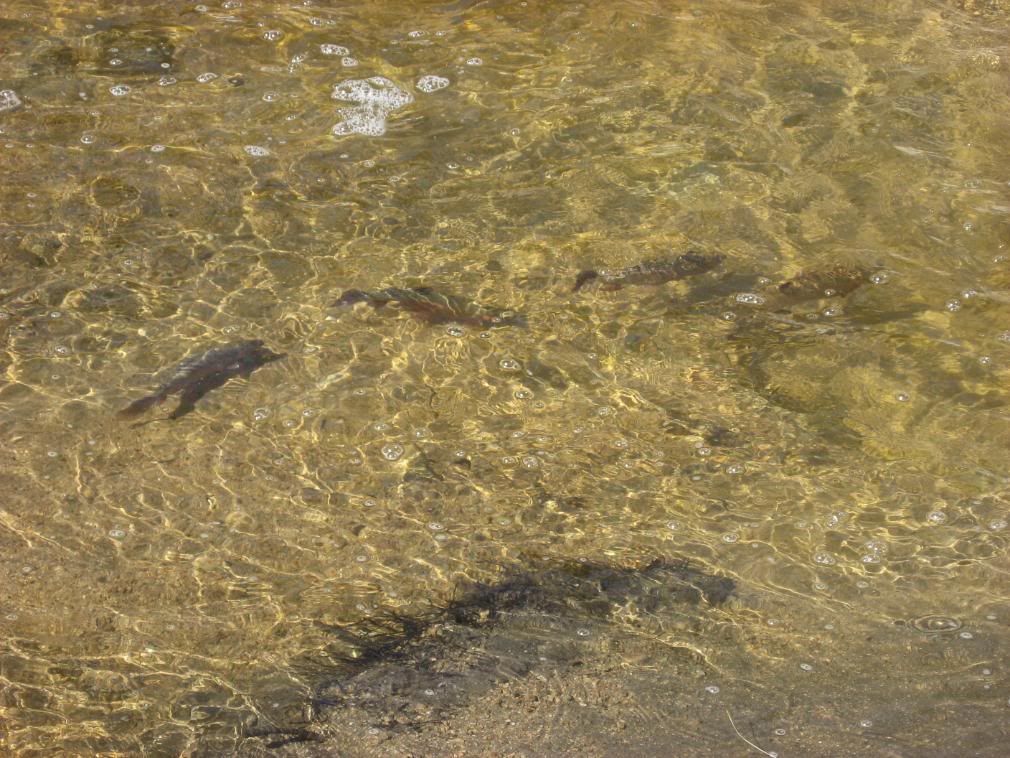 Above: Trout moving up Grout Creek to spawn.
Kat had some visitors last weekend who reported that some people were fishing off of the Grout Creek Bridge. This action was illegal because the fish are spawning and despite the posting right at the bridge stating that fishing is not legal at certain times of the year–the visitors ignored it.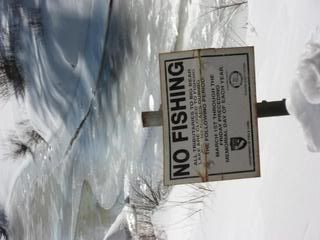 Above: Here is the No Fishing sign at Grout Creek. 
So Kat's question was about who to call on the matter. For violations in progress you can call the dispatch at (951) 782-4353 and press #2. You can give dispatch the local warden's (Rick) radio call number 5346. For other issues you can call Rick's at the local office (909) 584-2638.
If it is a public safety issue call 9-1-1. For people on the ice, this is the best number to call. You can also call the local sheriff or water district numbers found in the phone book.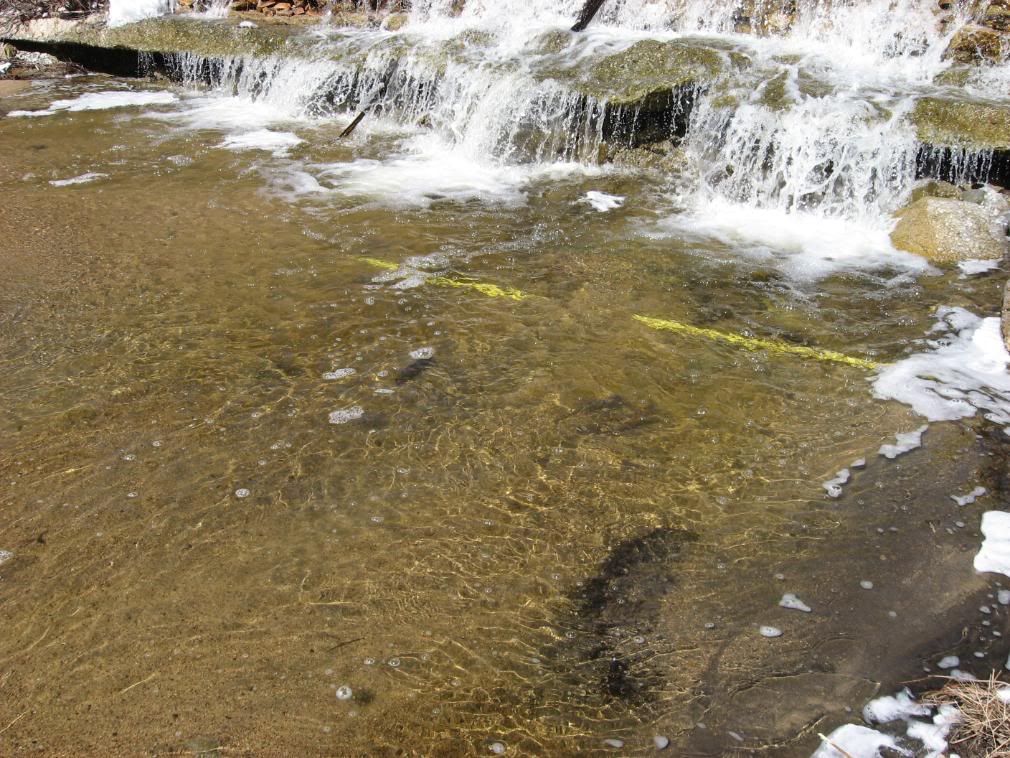 Above: More fish moving upstream to spawn in Grout Creek.
For matters concerning eagle habitat trespassers–you will need to call the Forestry dispatch at (909) 383-5651. While fire issues should be directed to forest fire dispatch at (909) 383-5688.
Now when it comes to nuisance wildlife (bears in the trash, raccoons, etc) you can call Jeff at the local Department of Fish & Game. His number is (909) 584-9012.
Above: Another local takes a break to watch the trout make their way up Grout Creek for spawning. 
Isn't that enough to make your head spin? Different agencies have different jurisdictions.
I'll be sending out a resource list to the email subscribers. If you have not subscribed for email updates, do so now using the form on the upper right hand side of the sidebar.
Thank you for reading this post. You can now
Leave A Comment (0)
or
Leave A Trackback.
Read More
Related Reading: