Above: Sadie (the marina mascot) supervises the celebratory boat ride.
This last week I celebrated another year on the planet. I haven't had the energy for much but ambled to the creek to watch the trout in the fast disappearing tributary.  I also grabbed Shadow and took a hike up Grout Creek.
Later, Fawn Harbor kept me amused and I spent much to much time  watching carp–a sign that the water is warming up nicely.
I also prepared to ambush Captain John for a celebratory birthday boat ride. Of course, he obliged me and we took a short jaunt out to China Island. He and his crew have been fixing up the place and I am excited to see it getting some TLC.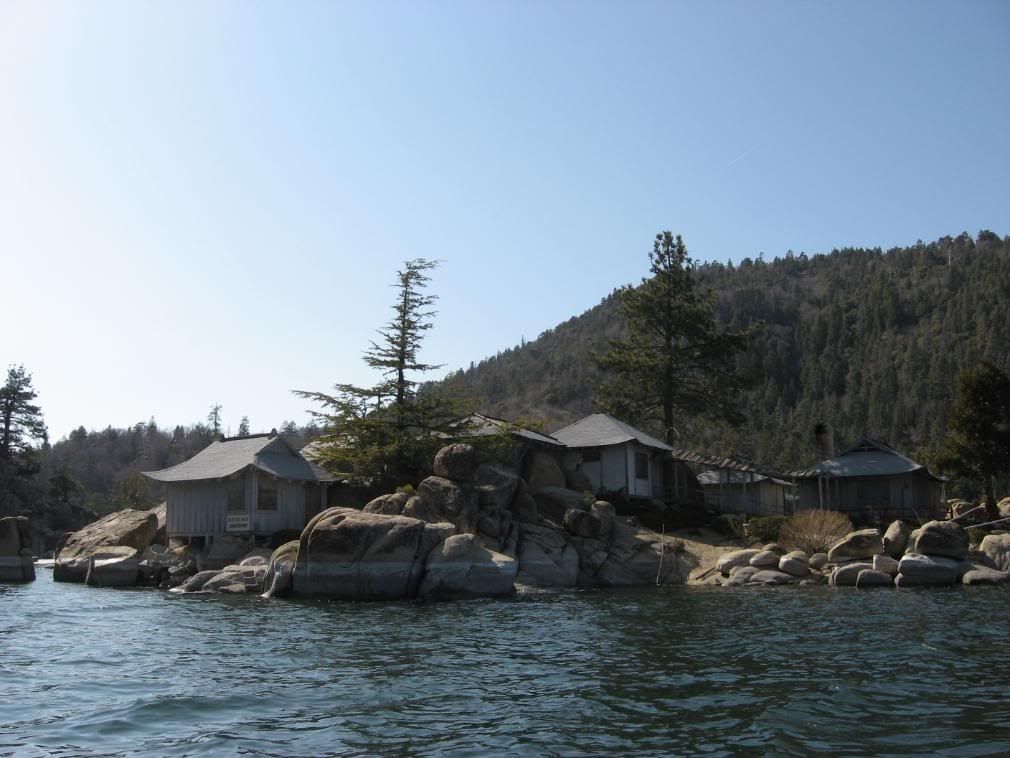 China Island was built in the early 1900s and is still privately owned.
Originally, my plans were to kayak but it was a bit too cold–once it warms up a little you can bet that I will be heading out onto the lake in a kayak.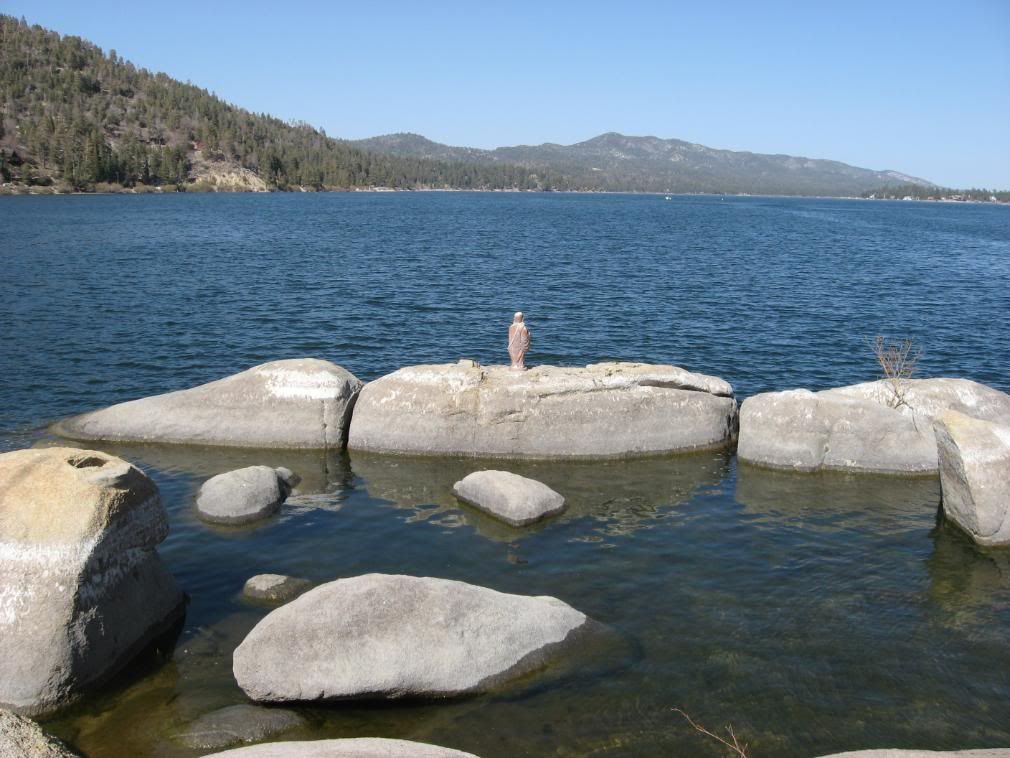 Anyway, HM is taking me out of town for post birthday celebratory activities–I'll blog more when I get back.
Thank you for reading this post. You can now
Read Comments (3)
or
Leave A Trackback.
Read More
Related Reading: