Since Serrano Campground has been open and operating so people have been asking if the Hanna Flats Campground will open. Because of the fire debris and soot many trails and campgrounds are closed–including Hanna Flats.
The Hanna Flats Campground and surrounding area still contains a fair layer of soot, broken tree limbs, standing burnt trees, and fire debris. The access road is closed with a hefty gate and a more official sign then the temporary one we found being used early this year.
Below you can see some of the remains of the aftermath of the fire including the charred ground.

For the latest conditions you should always check with the local ranger station (in Big Bear you can call the Discovery Center) or check the San Bernardino National Forest Website.There is a PDF of a map of the closures online too.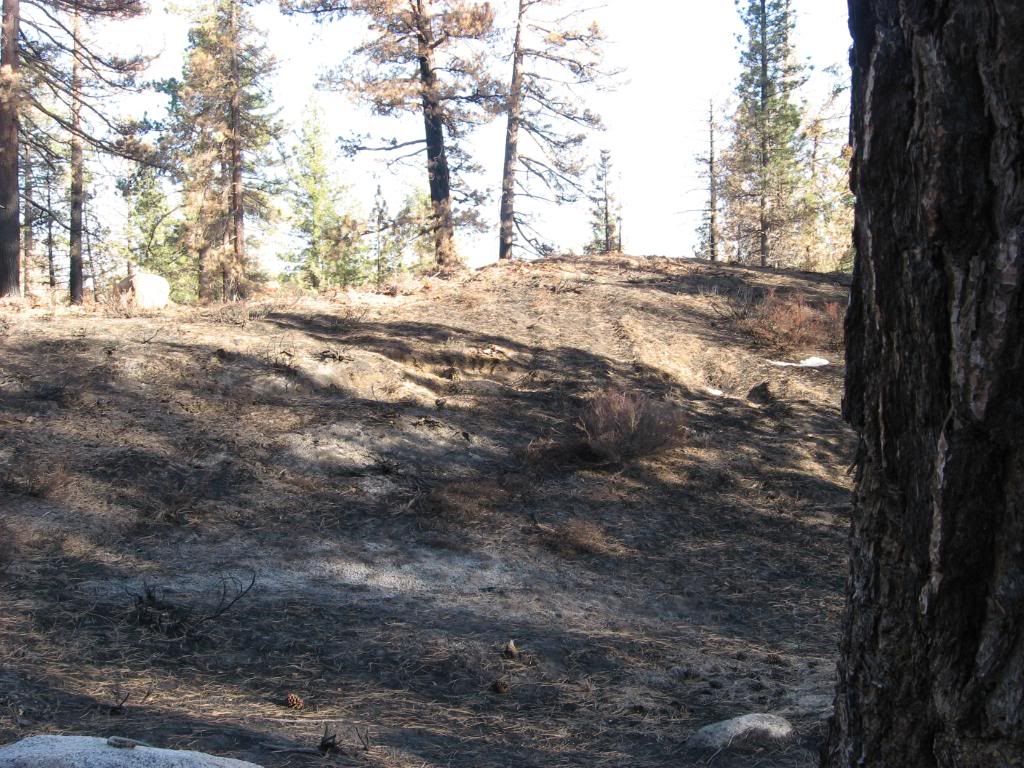 Here is a list of the posted closures as of today April 4th:

Butler Peak Lookout
Hanna Flat Trail
Hanna Flat Campground
Big Pine Flat Campground
Grays Peak Group Campground
Ironwood Group Campground
Big Pine Flat Group Campground
Little Bear Springs Trail Camp
1W05 Grays Peak Trail& Trailhead
1W06 Grays Peak
2N06X Lower Larga Flat
2N13 Snowslide and spur roads/trails
3N11 Wright Mine
3N14 Coxey and spur roads/trails closed at 3N12 north of Fawnskin to 3N16 at Big Pine Flats.
3N17 White Mountain
3N56
3N93 Holcomb Creek
Pacific Crest Trail -Big Bear AreaThe PCT will remain closed from the 3N16/Holcomb Creek crossing on the west side (approx. 2 miles northeast of Crab Flats), to 2N09 (Polique Canyon Road). Little Bear Springs trail camp is closed to public use, due to Butler 2 Fire.A PCT trail reroute is being developed.
We took a jaunt to get a visual on the place. In my normal warped fashion, I got a kick out of the signs on the cut trees saying, "Tree Cutting Prohibited without Permit." Someone (maybe the official agency?) had scratched out the "without permit" on some of the signs.
Anyway, you'll have to make other arrangements. I know the Fawnskin Market and some of the restaurants will take a hit in business from the closure. However, if we have a hot summer perhaps people will come up here in large numbers to get out of the heat.
Thank you for reading this post. You can now
Read Comments (4)
or
Leave A Trackback.
Read More
Related Reading: