I took a few videos of the trout jumping up the falls at Grout Creek this weekend. Here is one of the videos. You can see one fish jumping and then sliding back down.
One of the astute locals asked where the ladder was this year. Some of you may remember that Captain John and crew placed one to help the critters make their way up to spawn a few years ago.
The trout are attracting crowds from all over the valley and it is great to see people enjoying nature.
Speaking of Captain John…the party for Cynthia and John was attended by folks (and animals) from across the valley. There was plenty of food and drink, long playing records, hiking, swinging, and general carousing.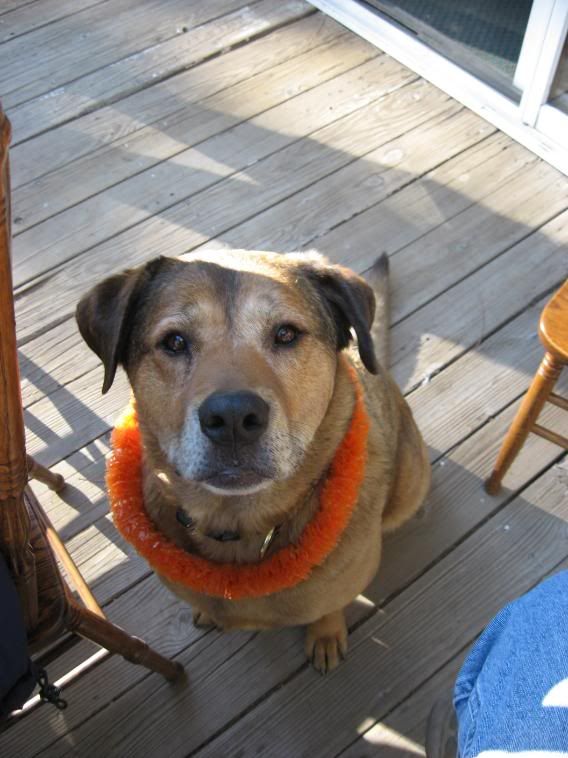 While the other dogs were out hiking, Bella (dressed for the occasion)  attempted to take advantage of the situation by looking cute and waiting for tidbits from guests–she picked the wrong woman since I hate reinforcing bad behavior–however she did get adopted by me for the day and received lots of pats, scratches, and even went on a short hike with us.
Cynthia and pals took time out to swing out from under a massive tree. Captain John maintains a great piece of property with massive old trees.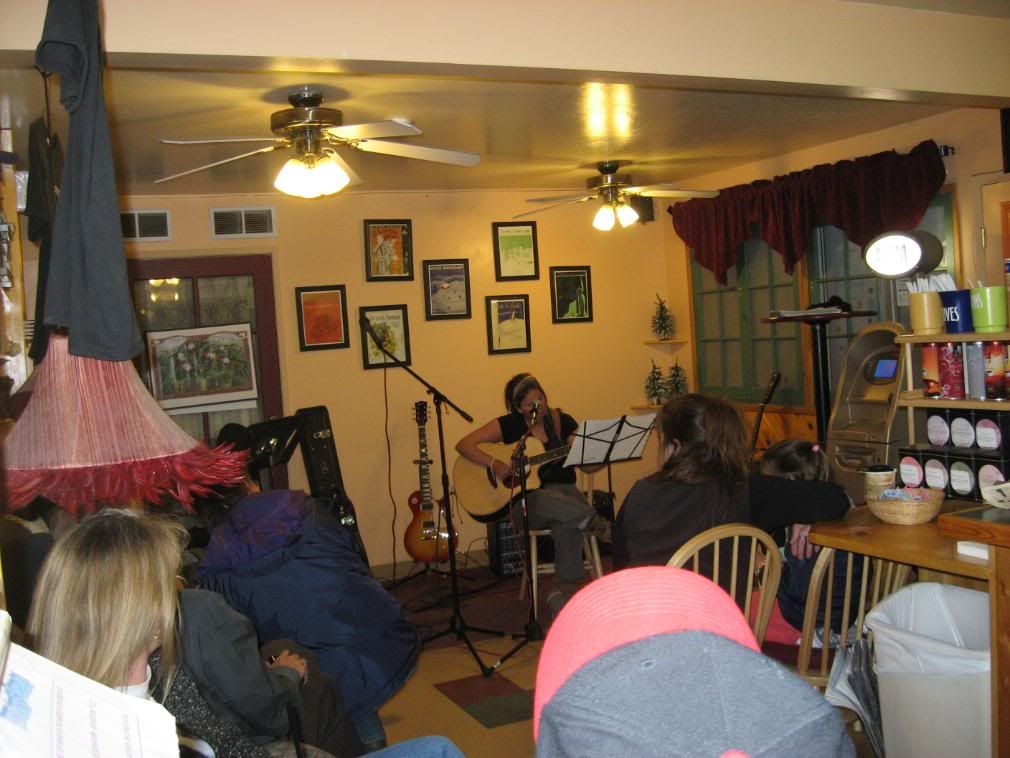 Afterwards, we joined many of the East Side Book Cafe fans for reading, drinking, and visiting. The place is slated to shut down operations on April 6th. Recently additional negotiations on the lease have been taking place…turns out the landlord did not have another tenant.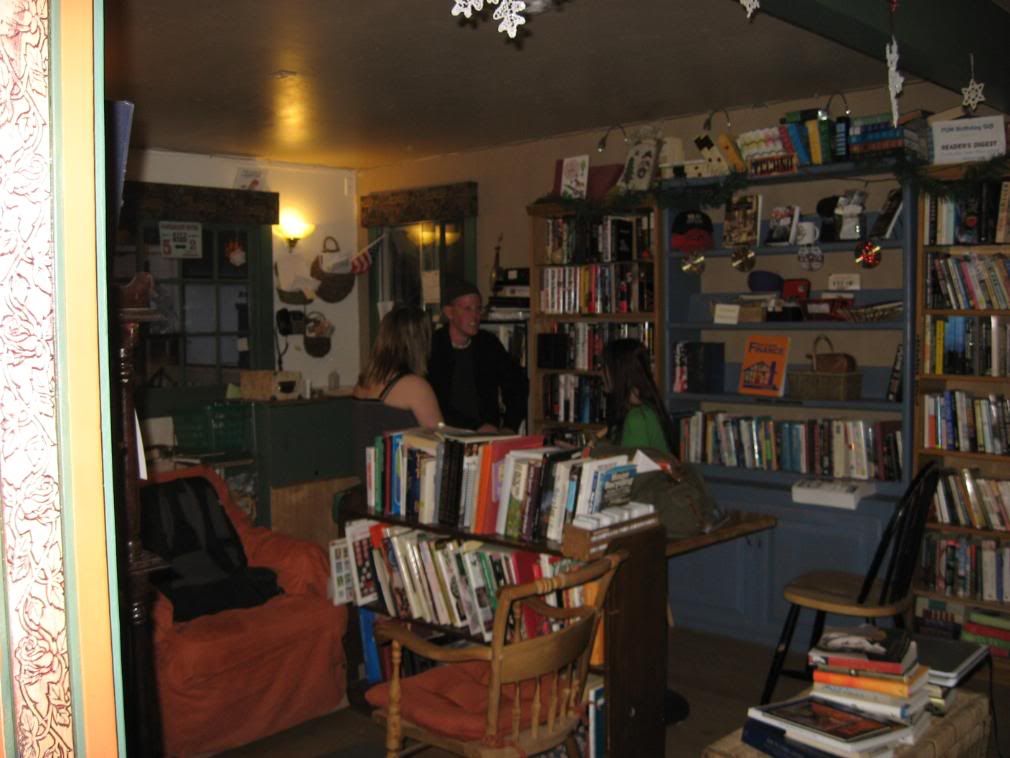 An official measurement of the square footage is supposed to transpire this week but whether or not the place will stay open still remains to be seen.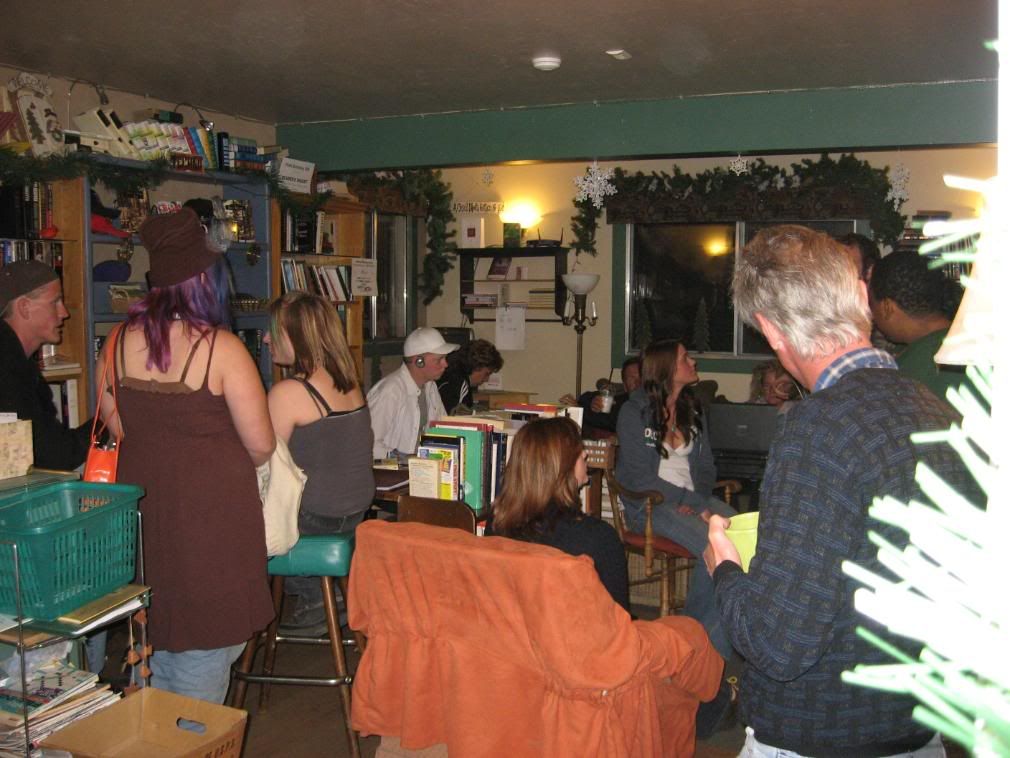 Locals are hoping the two parties will come to an agreement. If East Side Book Cafe closes locals will have to find a substitute gathering place. At the moment, some have been seen over here at Amangela's and I have been known to drive down to the Bus Stop in Running Springs–however some locals have mused about going over to the Starbucks in the Interlaken Center.
More news on the new bakery later…
Thank you for reading this post. You can now
Leave A Comment (0)
or
Leave A Trackback.
Read More
Related Reading: