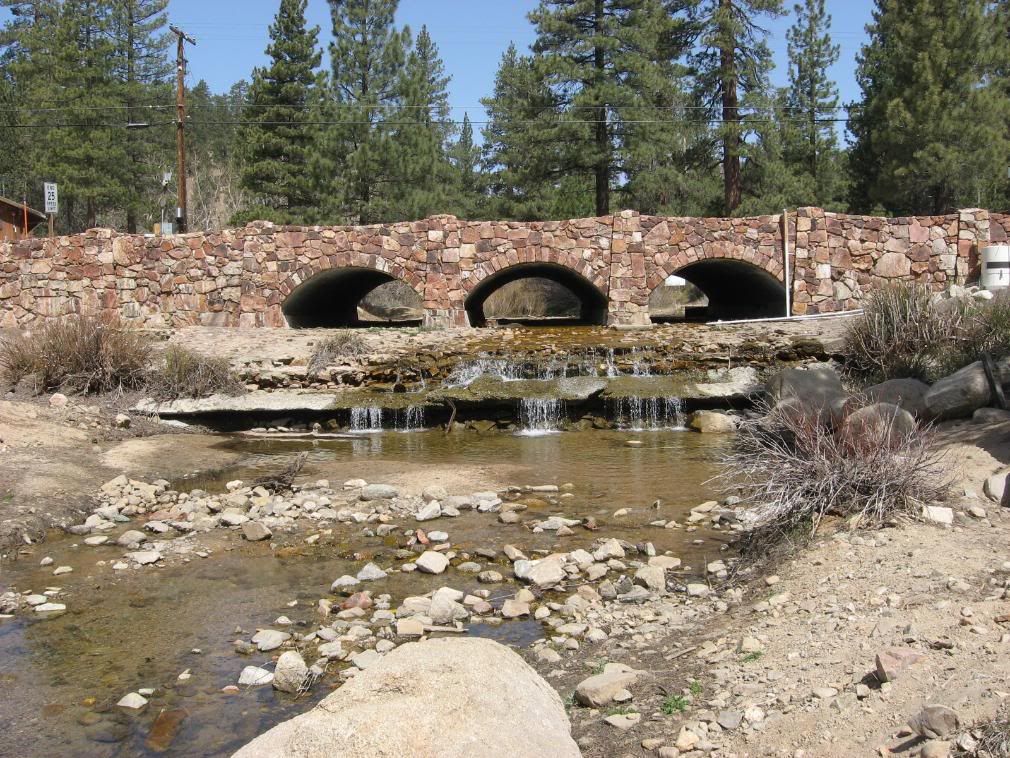 First, Happy Mother's Day!
Grout Creek is still running. For those of you worried about the trout–only three remain up near the falls. Up stream things are still moving pretty good but as you can see, the falls are shrinking and are only coming down through one of the arches now.
If you are in town tomorrow night. The NSIA Potluck is at 6pm at the Old Miller Park School House.
Fishing Report for Mother's Day Courtesy of Big Bear Marina:
Trollers using lead core at 2.5 to 3.5 colors with Needlefish in the bikini pattern and Rapalas in rainbow and fire minnow pattern have been working the middle of the lake from Windy Pt. to Papoose Bay scoring limits of holdover trout to 3 pounds.
Large trophy sized rainbow trout will be stocked in the lake this week as part of the Jim Hall Memorial May Trout Classic. In addition to numerous cash and tackle prizes for the 425 entrants, several fish reared in pens over the winter could break the lake record of 14.68 lbs. set during the 1995 Classic. Look for these fish to be caught next weekend and in the weeks to come.
Thank you for reading this post. You can now
Leave A Comment (0)
or
Leave A Trackback.
Read More
Related Reading: