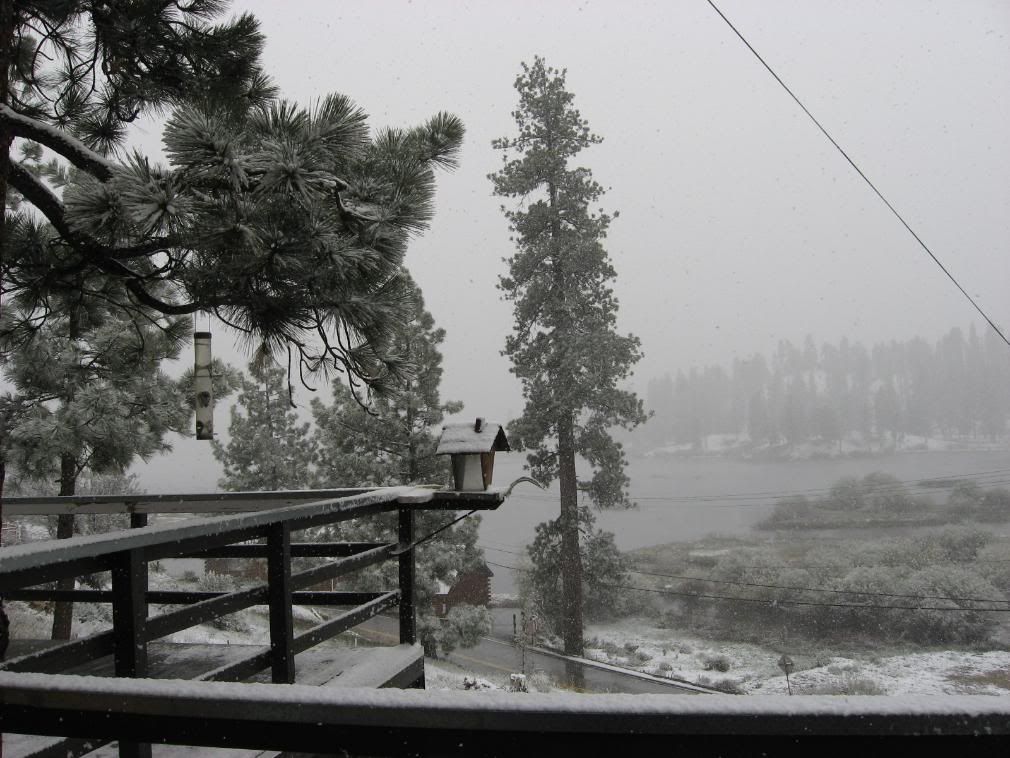 This morning I awoke early and imagine my surprise when I began to see snowflakes falling. It was not a few flurries as described by So. Cal. weathermen–it was full on snow. In fact, it lasted over three hours before it began to turn to flurries.
Heh, heh, heh. I win HM! Didn't I say I thought it might snow?
Anyway, yesterday my kayaking partner and I braved the cold and paddled out onto the lake. We were looking for fellow kayaker, Candy Hallstead (who sensibly declined to head out in the cold).
However, lake patrol stopped by to chat and warn us of the white caps on the East end of the lake. His timing was amazing since as soon as we got back into Grout Bay a windstorm changed the mild surface into a sea of monstrous swells and choppy mini-waves.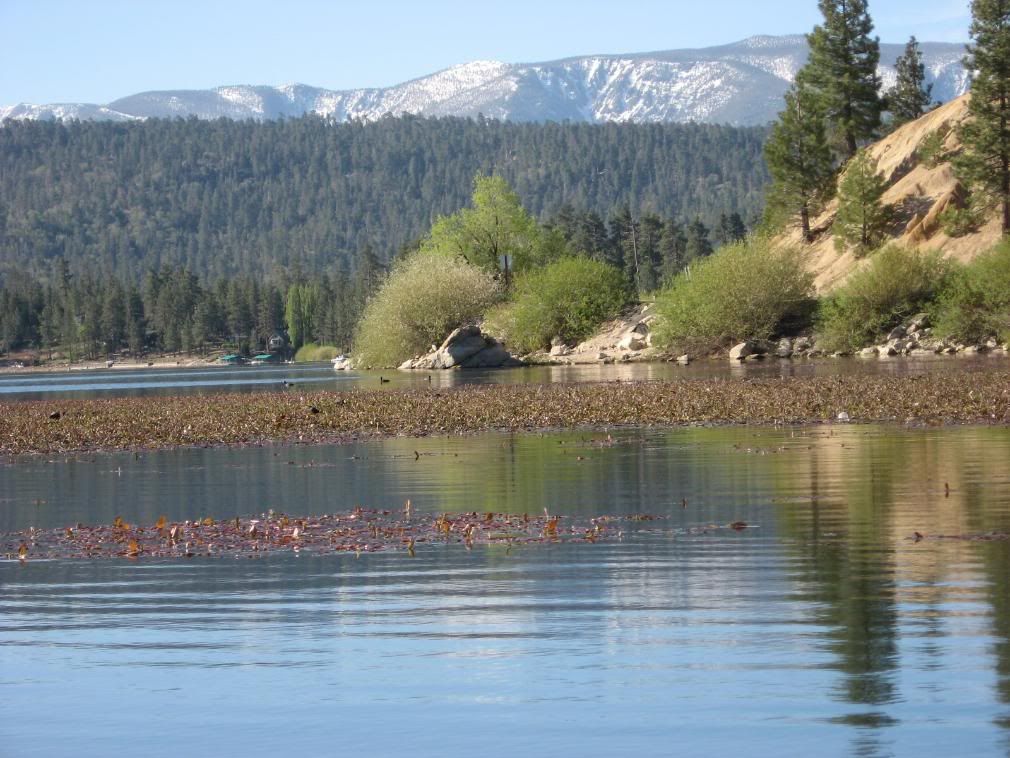 This experience was in stark contrast to our adventures earlier in the week when the surface was smooth as glass and the warm breeze gave us some relief from the unusually hot temperatures.
Just the day before the carp were going crazy during their annual spawn-fest.

Now for those of you who are wondering, this weekend is supposed to be nice. Cooler than it has been but don't let the weather report fool you. During this time of year it is too warm for things to stay cold or even stick anywhere.
Big Bear Memorial Day events and activities are many. Come on up. It doesn't take too much gas and is going to be a weekend full of fun activities. Just bring a variety of clothing for warm and cool weather.
I'll probably be hiding out this weekend but I'll be down at Moose Lodge 2085 for the annual Memorial Day BBQ and next week I will see you on the lake!
Thank you for reading this post. You can now
Read Comment (1)
or
Leave A Trackback.
Read More
Related Reading: