Memorial Day was originally known as Decoration Day because it was a day to honor the nation's Civil War dead by decorating their graves and today it celebrates those who have served in the armed services and lost their lives.
The day was first widely observed on May 30, 1868. Today there was a celebration at Veteran's Park in Big Bear Lake–but here in Fawnskin we have a number of celebrated war heros–we tend to appreciate them all.
You can watch the History Channel's Videos about Memorial Day now.
Big Bear Fishing Report
Alan Sharp of Big Bear Marina said that despite the crazy weather (snow, rain, hail, fog and high winds) avid anglers showed up and were rewarded with quality limits and big fish.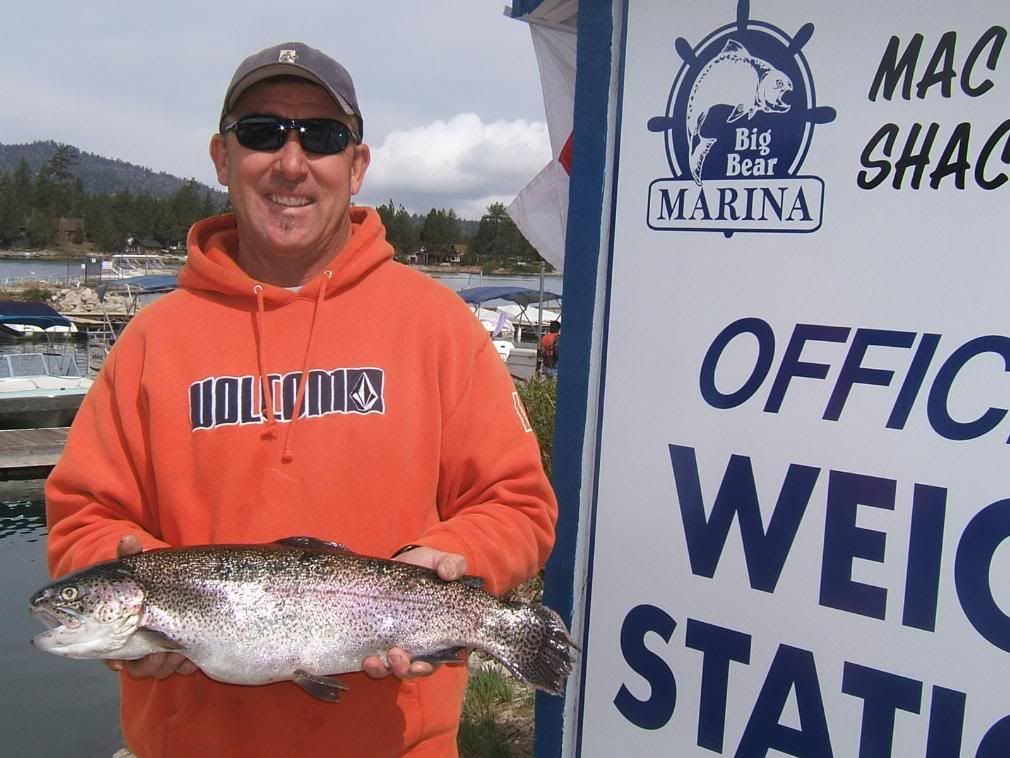 The top fish of the week was brought in on 5/25 by Darren Etem of Huntington Beach. The 6.87 lb. trout was landed on the south shore near the dam while soaking a night crawler on 2 lb. test.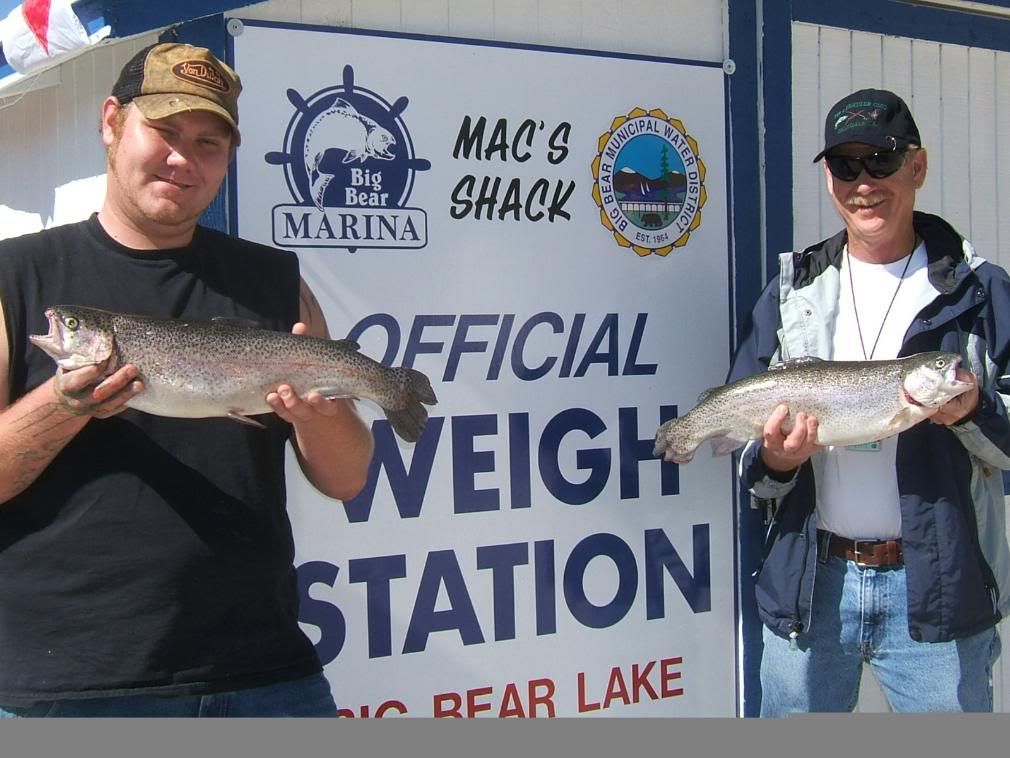 Father and son team Dave and Jared Van Hosen of Juniper Hills, CA landed 6.65 lb. and 4.61 lb. respectively while fishing with orange glitter Powerbait just east of the observatory on 5/20.
Alan believes that the fishing will remain strong into June since there are a lot of trophy sized fish in the waters of Big Bear Lake. The fish are up and holding in the top 10 feet of the water column. Trollers flatlining CD Rapalas or fishing them 2 colors down on leadcore are doing well.
Bait anglers with dough baits and nightcrawlers suspended 10 to 15 down are also seeing a lot of action. The rainbows are still holding in the middle of the lake with Lagonita Pt. to the observatory producing well.
The surface water temperature is holding at 58 degrees an at that temperature the fish will remain in that area until the temperatures rise and the fish start moving west.
That's it for now–have a great day and a great trip home if you just came up for the weekend.
Thank you for reading this post. You can now
Leave A Comment (0)
or
Leave A Trackback.
Read More
Related Reading: