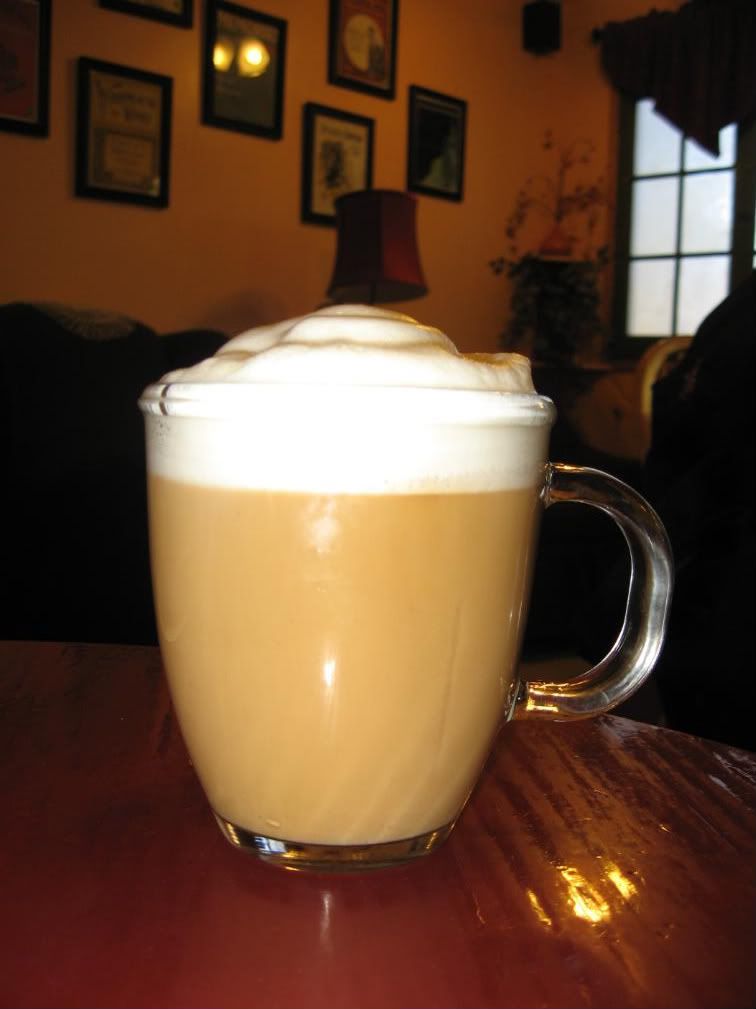 Above: Coffee…we mountain folk like it a latte!
It has been a while since I've shared any high altitude cooking experiences or ideas. This one is specifically for mountain vacation visitors who have rented a rustic cabin.
If you love having a hot cappuccino but don't lug around an espresso machine or really don't want to drive into town with the current gas prices—you'll like this one.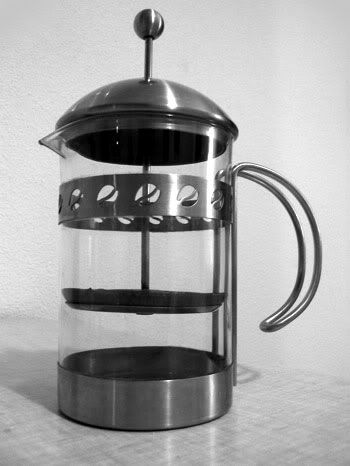 Above: French Press photo courtesy of Leland.
Tools you'll need:
Coffee Grinder
French Coffee Press
Sauce Pan
Froth Press or Hand Blender
Ingredients you'll need:
Boiled Water
1 Cup of Whole Beans (Dark Roast or Espresso is suggested.)
2 Cups of 2% Milk or Soy Milk
Begin to heat water to a boil.
Place the milk into the saucepan at low temperature. Heat until the milk simmers. Turn off heat.
Coarsely grind the coffee and put into the French Press. Fill press with hot water and place the plunger on top—but don't plunge until after 4 to 5 minutes.
While you wait for the coffee to steep, froth the milk.
When the coffee is done steeping, pour the coffee into your mugs and spoon the froth on top.
Then sit back and enjoy!
Thank you for reading this post. You can now
Read Comments (2)
or
Leave A Trackback.
Read More
Related Reading: