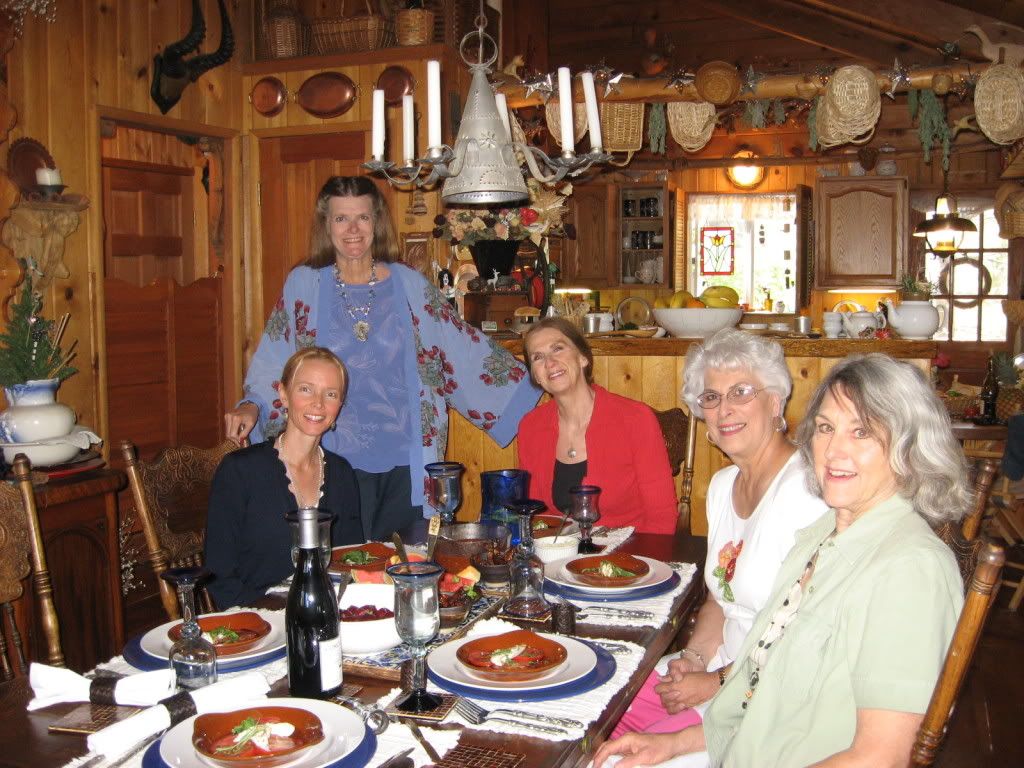 Above (L to R): Katherine Blanc, Pamela Heiman,William Sarabande (aka Joan Cline), Liz Harris, and Rita Robinson-Campbell.
Last week I got to join a few other local authors for fun and frivolity. Joining us this year were Liz Harris (Cowboy Poetry Festival/Story Fest) and local Library Branch Manager Pamela Heiman.
Fawnskin began as an artists colony and there are many writers and other types of artists who live in this tiny little town.
Did you known that we even have a very talented and active cinematographer who lives in Fawnskin?
The literary lunch tradition started a few years ago and coincided with my discovery of the literary pie recipe shared by Patry Francis and Susan Messer.
Above: Getting ready to have our piece of the literary pie!
A long fan of Patry's blog, I found the recipe and thought it would be a perfect
addition to our luncheon. The rules for getting a piece of the literary pie is that
you must discuss writing or literature before or during the consumption of the pie.
In fact, we aren't just feeding ourselves but our muses too–and they love every darn minute of it. (So does this mean we can eat MORE pie because we are feeding them at the same time?)
Also part of the tradition is that I send a link to the post or send photos. Last year I also posted the books we have written. Patry was surprised at the number we had between all of us (over 30 books) and of course we always have a great time eating the pie and visiting.
This year was a marathon and set the record for the longest lunch to date. Which made us decide to get together again sooner rather than wait for another year.
I know, I know you probably want the literary pie recipe–find it here.
This year We all got a good chuckle when someone said she was tempted to lick the plate!
It is nice to know that a recipe is appreciated. I promised HM a piece but I ended up
feeding a neighbor–who also ranted over it.
So, I had to make another one and will be feeding a few friends and discussing more books in the process.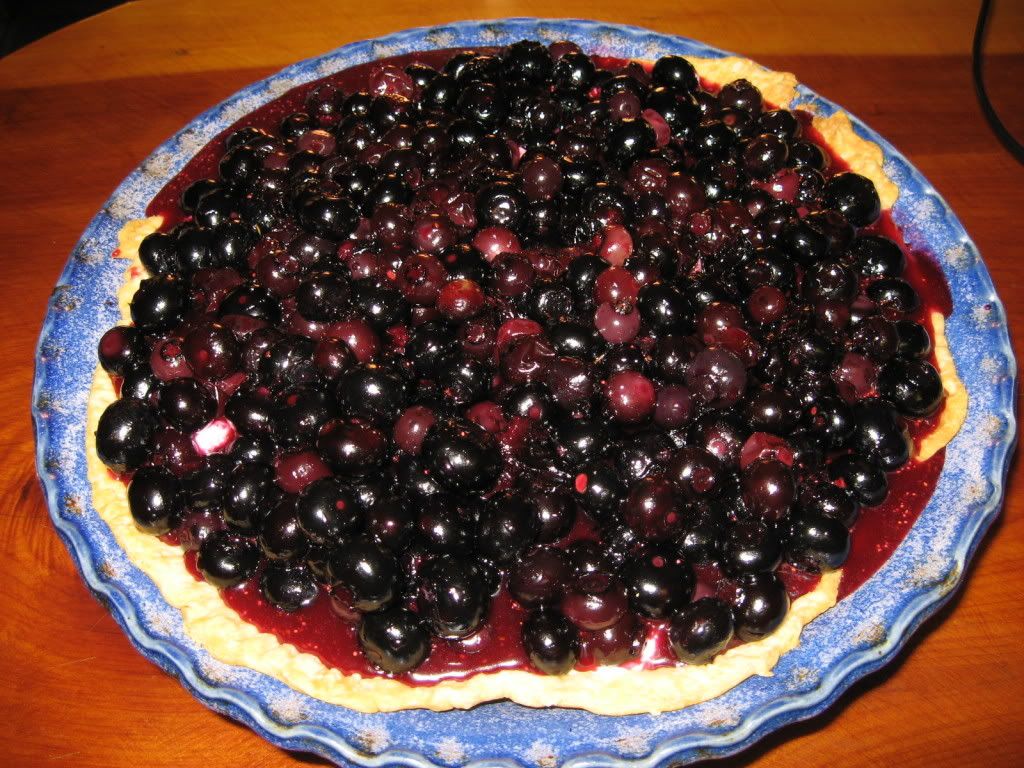 Above: Neighbors are getting a piece of this literary pie!
Patry has been battling cancer for about ten months and is due for another surgery soon. If you want to tell her about how famous her pie is around these parts and send her your prayers you can leave Patry a comment on her blog, Simply Wait or stop by her website PatryFrancis.com and send a message.
Thank you for reading this post. You can now
Read Comments (2)
or
Leave A Trackback.
Read More
Related Reading: