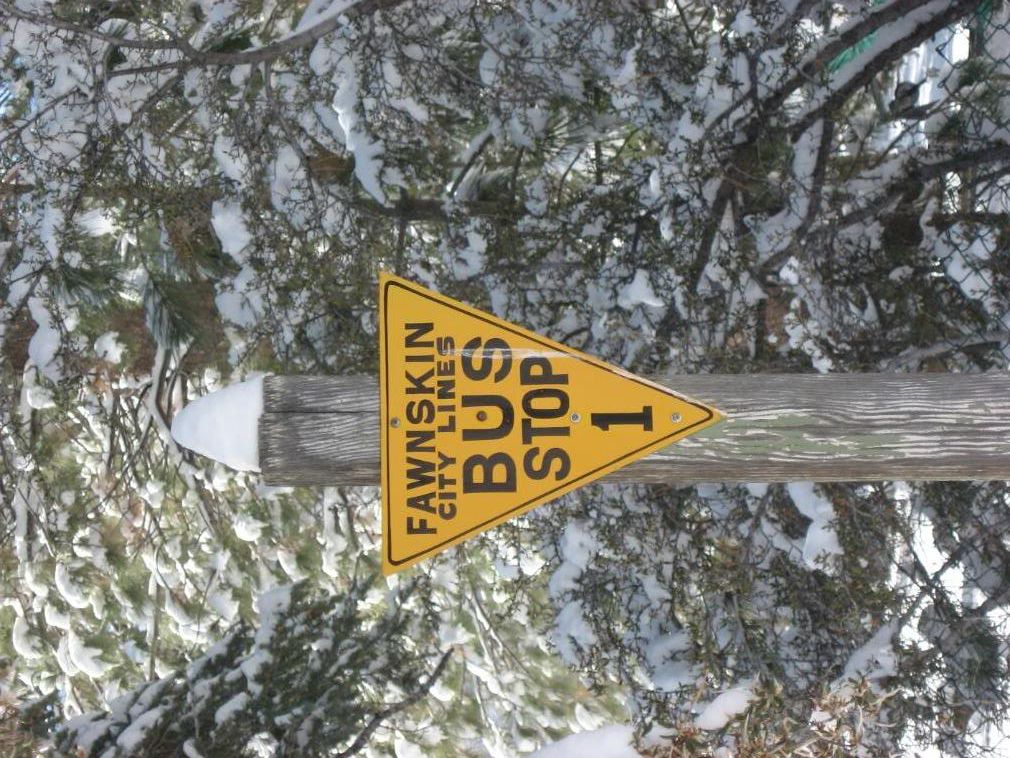 I didn't mention this before but the North Shore Improvement Association will be constructing a three sided FARTA (Fawnskin Area Rapid Transit Authority) bus bench at the Triangle in front of the Fire Station in Fawnskin.
This bus bench has been the special request of Honorary Mayor, Gene Cyr for over 18 months and NSIA would like to complete the project this year.
If you or someone you know has engineering or architectural expertise to plan or design the thing (on a pro bono basis) please connect with Todd Murphy–the coordinator for this project.
Thank you for reading this post. You can now
Read Comments (3)
or
Leave A Trackback.
Read More
Related Reading: