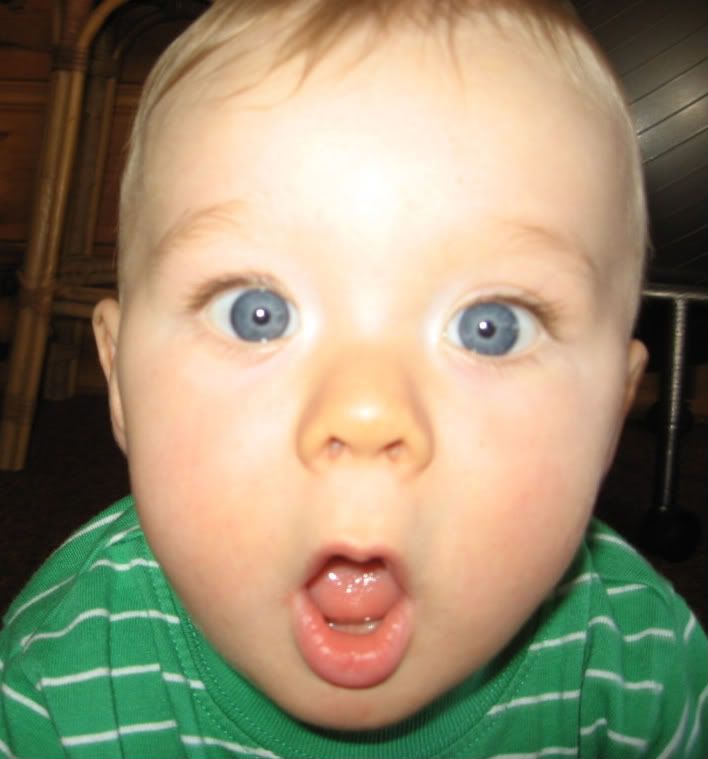 Above: Gratuitous photo of my nephew Marcus…surprise!
Luau
The Fawnskin Luau was a great success. I've heard estimates with attendance numbers as low as 80 but the gals from Amangela's served 126 terriyaki burgers so I bet it was more. I'd say that is a pretty good turn out for a mid-week event.
Doo Dah Parade
Ron Seymour will be featuring the video report of yesterday's Doo Dah Parade twice on Channel 6 today (Monday) July 28, at 8 a.m. and again at 5 pm.
Some people wondered why the Grand Marshalls of the Doo Dah Parade walked…were they going green! No, sorry to say that their parade vehicle broke down before the parade so they had to amble along instead.
North Shore Brewing Company
In other news, I finally got to meet my nephew Marcus in person. My company wanted to go local and decided to try the North Shore Brewing Company.
Now let me be clear, this was not something I was happy about! Their noise levels still suck on Friday & Saturday nightsand despite promises they have done nothing to better the situation. Many of us now have to close our windows and use white noise to drown out the irritating noise pollution as they continue to violate the noise ordinance.
So, back to the North Shore Brewing Company experience…we ordered food to go and went down to pick up the meals.
The building has been remodeled since I was last in and looks pretty good but the dining room was smoke filled (from the kitchen) so we were glad to not be dining in. The layout of the place is better than it was before and the menu looks good–but we were sorely disappointed with the food.
The Chicken Caesar Salads included a small piece of chicken cut into three strips  soaked in mediocre dressing sans croutons. There wasn't any garlic bread or a roll to go with it either.
The Mushroom, Bacon, Avacado Burger we paid for? Sadly, we received only a regular hamburger with a few (I mean FEW) fries and a small triangle of watermelon. No bacon, no avacado, no mushrooms.
Our total bill? Over 32 bucks before tax and without drinks.
Yikes! $10 salads and a $12 burger.
HM partook of the Rib Eye the previous night and was disappointed but said the dessert was good.
Will I be back? Not likely. There is better food and service for less money elsewhere.
I can honestly say it wouldn't be a place I'd feel comfortable recommending based on our experiences.
Back to the noise problem, I just heard that I'll be losing my new neighbor. The noise levels and boisterous animals around these parts do not make Fawnskin the quiet place he was seeking.
Thank you for reading this post. You can now
Leave A Comment (0)
or
Leave A Trackback.
Read More
Related Reading: