Many of you know that I like to run away to the desert for R&R. The spas attract me because they help reduce my pain caused by an injury many years ago. Also, being in the water is one of the few ways to get me to stop working and relax!
Although most people avoid the desert in the summer, I enjoy the off season. Besides, when you are in the water it doesn't matter what the outside temperature is!
Since
is one of the advertisers here on the Fawnskin Flyer
I decided to give it a go and found an unbelievable deal at one of the spas.
I'm sworn to not tell you what it was but it was about ¼ of the rates I usually see.
Anyway, I first stayed at Miracle Springs when it first opened. Not too many people knew about it then. Each week one of my friends and I would head to the desert and we decided to stay over one week—and got a great deal.
I hadn't been back in several years so when I found this most recent deal, we jumped on it and found that the place is still pretty good.
Clean and pleasant to the eye, there is a restaurant on the premises but we prefer a few of the local establishments where we can select from great Thai food, Italian dining, or Mexican with a twist.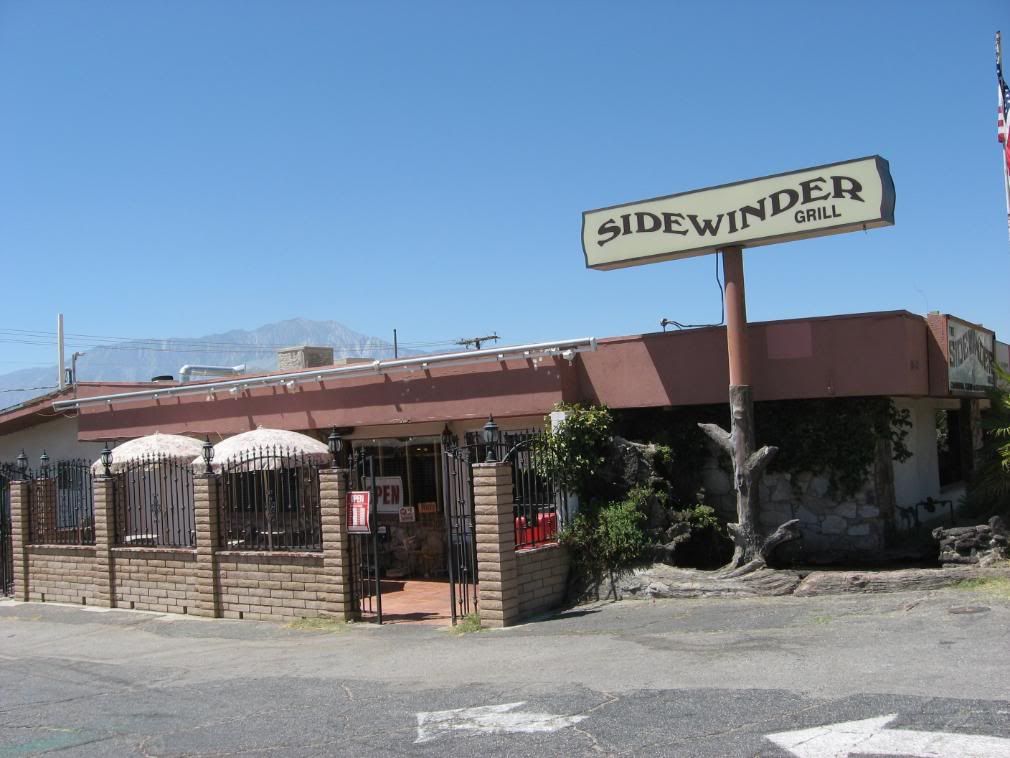 We tried a local haunt this trip–the Sidewinder. Good food with a very extensive menu. I liked that it was filled with vintage pictures of Desert Hot Springs.
Rula the owner was accommodating and was thrilled to hear we were from Big Bear because it is her favorite place!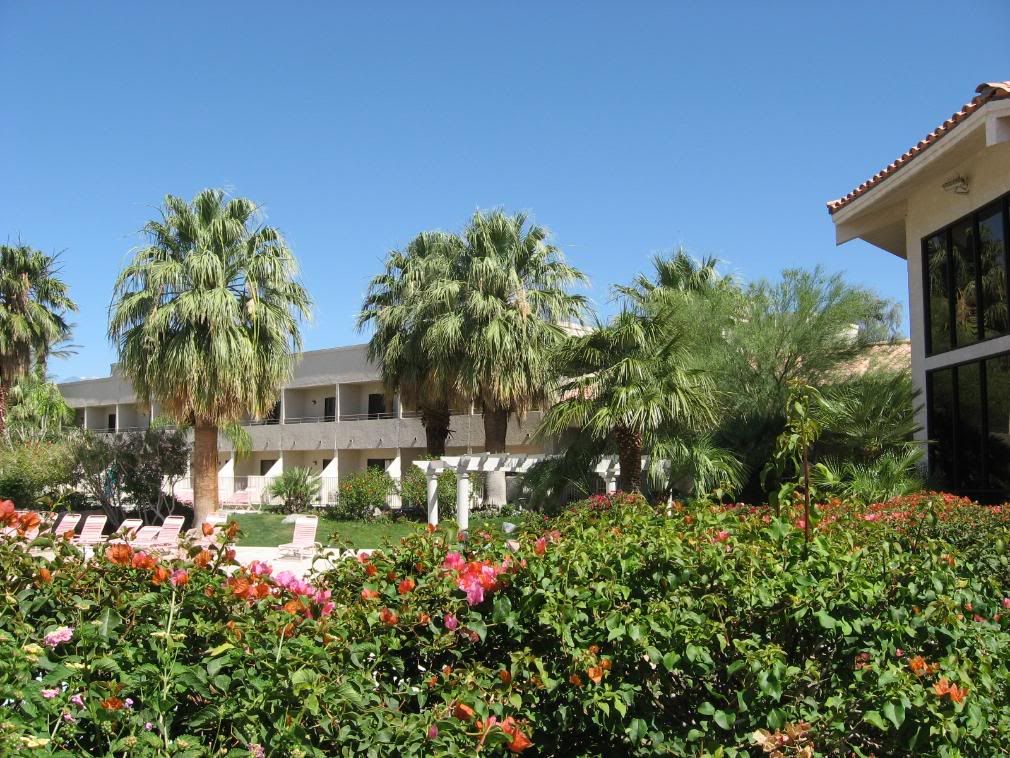 The last visit to Miracle Springs was not to our liking since the room was not what we requested and was next to a big, noisy air vent which we could hear clearly through the walls.
Staff was amiable to correcting the situation and our next room was better but we noticed it was in need of some minor repairs. Since we didn't stay in the room too much this was not an issue.
On our last next trip we decided that the bathrooms all need a little TLC. Nothing major but a bit of primping would be nice.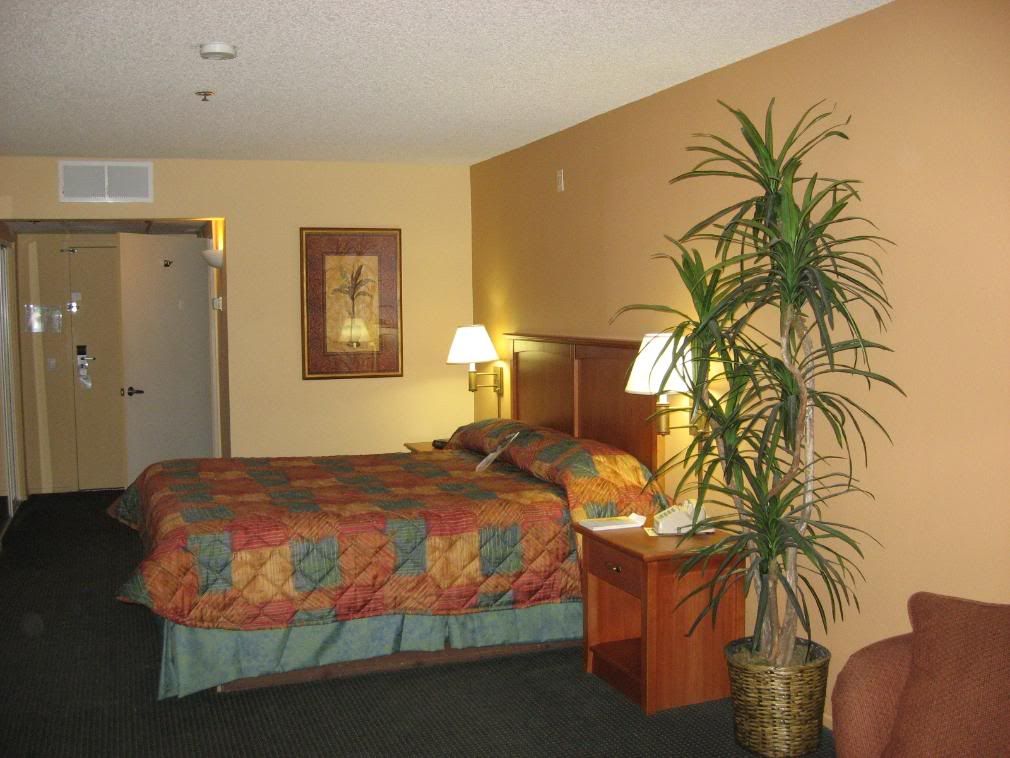 The bed was comfy and the room came complete with a fridge, coffee maker, and other little perks.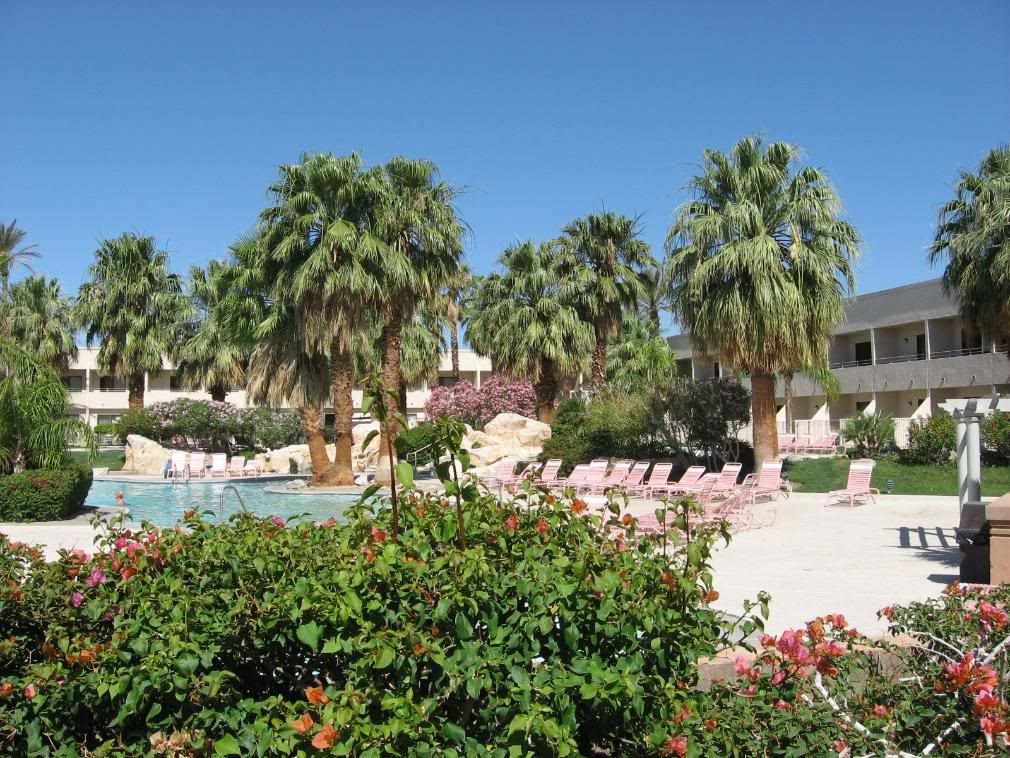 We enjoyed the pools until late into the night. I jumped in early in the morning too but since checkout was at 11am we ambled over to their sister spa for day use…another perk to staying there is that you get to use their sister spa without any entry fees.
Since Miracle Springs is only about 1.5 to 2 hours away it was a nice escape and easy on the wallet, too.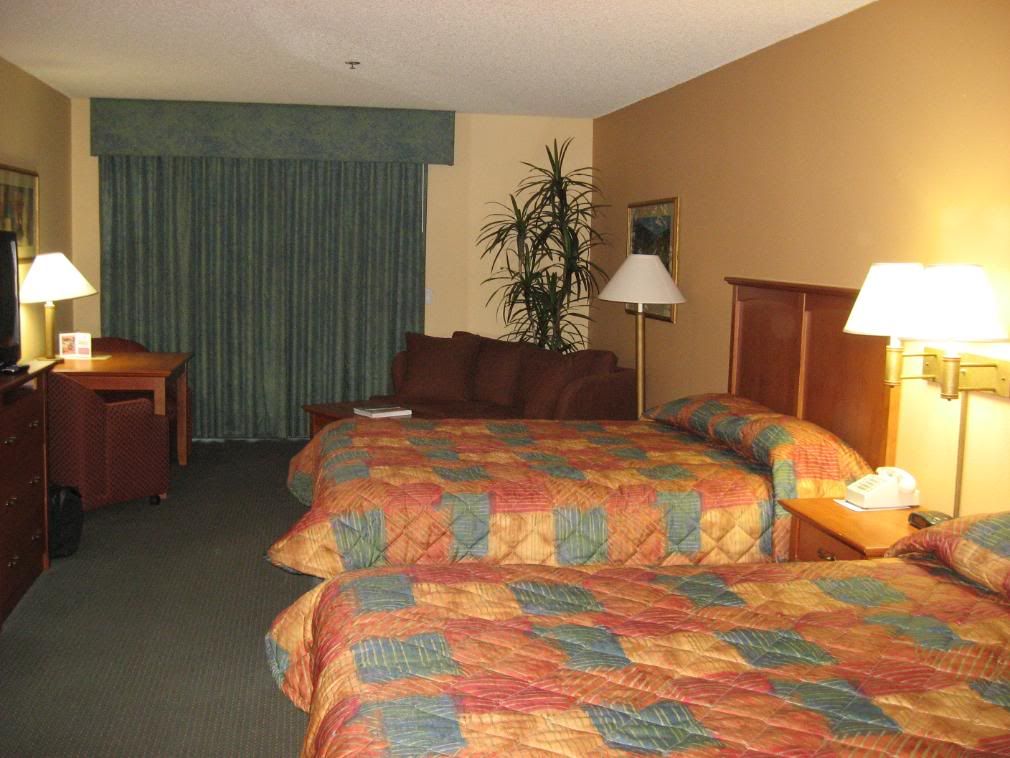 Above: Another room at Miracle Hot Springs.
This last trip we got to experience a party at the Thai Palms. Their basil chicken dish is one of my favorites.
Most of the restaurants in the area are not much to look at but are privately owned and serve up unique dishes that bring you back for more!
Thank you for reading this post. You can now
Leave A Comment (0)
or
Leave A Trackback.
Read More
Related Reading: