Above: Cabin Fever: One of my favorite independent bookstores in the mountains.
We try to get over to the other side of the mountain fairly regularly. We were shocked and asd to find many of the stores out of business in the quaint and cozy Sky Forest cabin business area.
Five businesses remain–including my favorite, Cabin Fever bookstore (view pictures inside the Cabin Fever here). Tami's magical store has an amazing mix of both new and used books along with unbelievable cabin decor and fun gifts.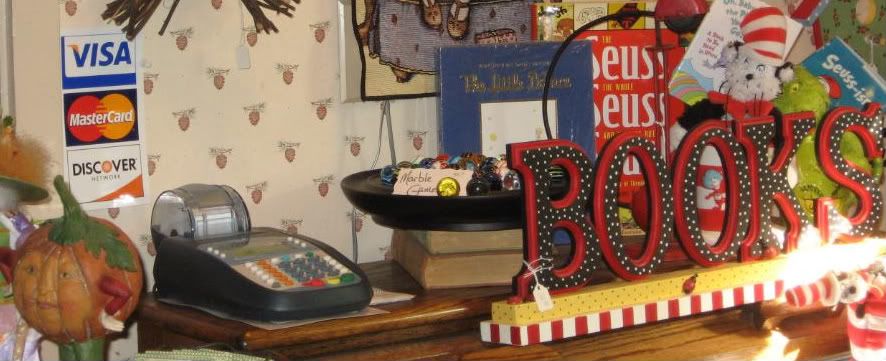 Above: After many years of not doing so, Cabin Fever now accepts credit cards! 
Sky Forest offers holistic therapies, pet grooming, quilt and knitting supplies, Mexican food, and of course–great books and gifts.
If you have a minute and want to escape for a magical short get away to pick up gifts, browse, and to have lunch…take the short drive and visit.
BTW: My other favorite place, Cougar Creek Gallery still exists but Brenda moved it to her studio in Crestline.
Sky Forest is near Kuffel Canyon and Highway 18. You can even drop by Rocky's Outpost for some great food (just across the street).
Thank you for reading this post. You can now
Leave A Comment (0)
or
Leave A Trackback.
Read More
Related Reading: