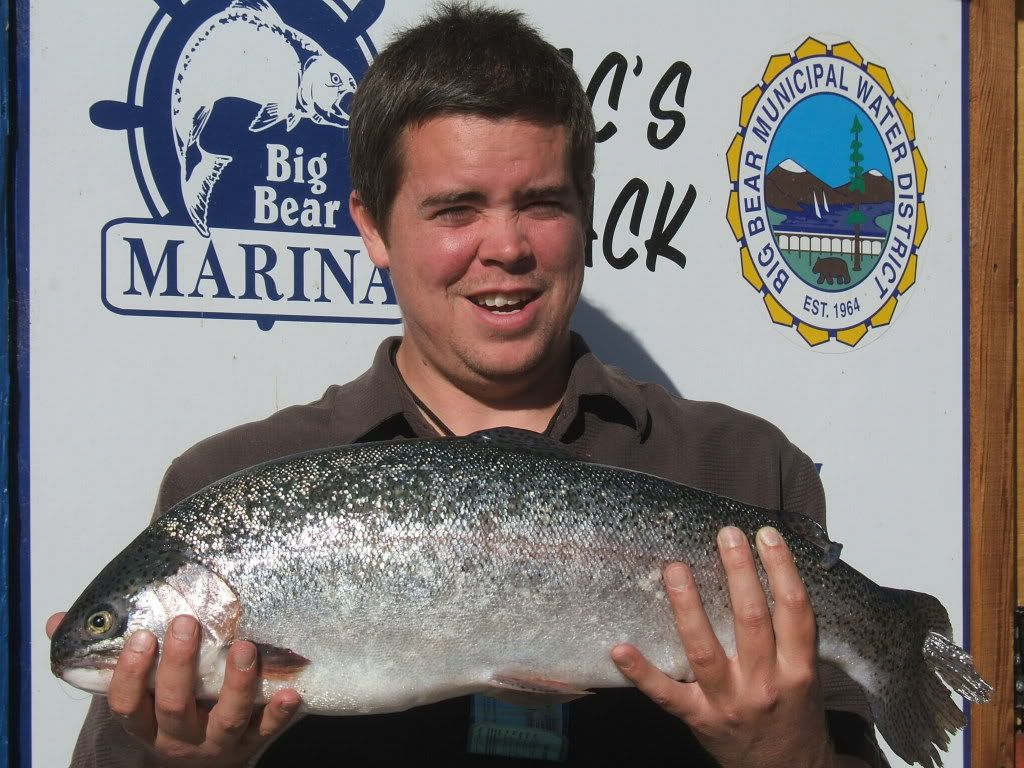 Above: Erik Crawford of Devore landed a 7.70 lb. trout this week.
Big Bear Fishing Report by Alan Sharp
Erik's Crawford of Devore was using a night crawler dangling from 4 lb. test line along the south shore near the dam when his fish hit at 11 am on October 16, 2008. It was one of the Mt. Lassen trout stocked for TroutFest.
Look for more of these big fish to start showing as conditions improve. You'll be glad to hear that Rainbow Trout fishing got a little better this past week on Big Bear Lake.
Water temperatures have dropped to 54 degrees, the algae is staring to die off, and clarity is improving as the algae disappears.
All that is need is higher oxygen levels and the bite will go off. There are a lot of trophy sized fish plying the waters of Big Bear Lake. Be sure to hit it hard in the weeks to come, before winter weather settles in, and score your big fish.
Thank you for reading this post. You can now
Leave A Comment (0)
or
Leave A Trackback.
Read More
Related Reading: