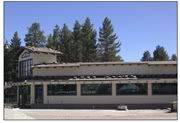 So, the Rite Aid pharmacy is doing great business because locals are still pissed off at Walgreens–and so is the Paper Clip because there is an unofficial boycott of the business by some full-time residents.
Why?
First because of the mass slaughter of a large number of trees that were standing where the parking lot now exists.
Then, the pricing is much higher than locals expected.
Rite-Aid has a special card service to help those without insurance to get better pricing and the staff is pretty friendly so locals are flocking over to the place.
Many people loyally followed Rich Lambert from Big Bear Pharmacy over to the new establishment. What they didn't expect was the corporate model instead of the relationship (and price discounted) driven business they were used to.
Personally, I thought it was a bad idea to allow another big chain into the valley–besides we have a bunch of other pharmacies already.
Tsk, tsk, tsk.
Thank you for reading this post. You can now
Read Comments (7)
or
Leave A Trackback.
Read More
Related Reading: