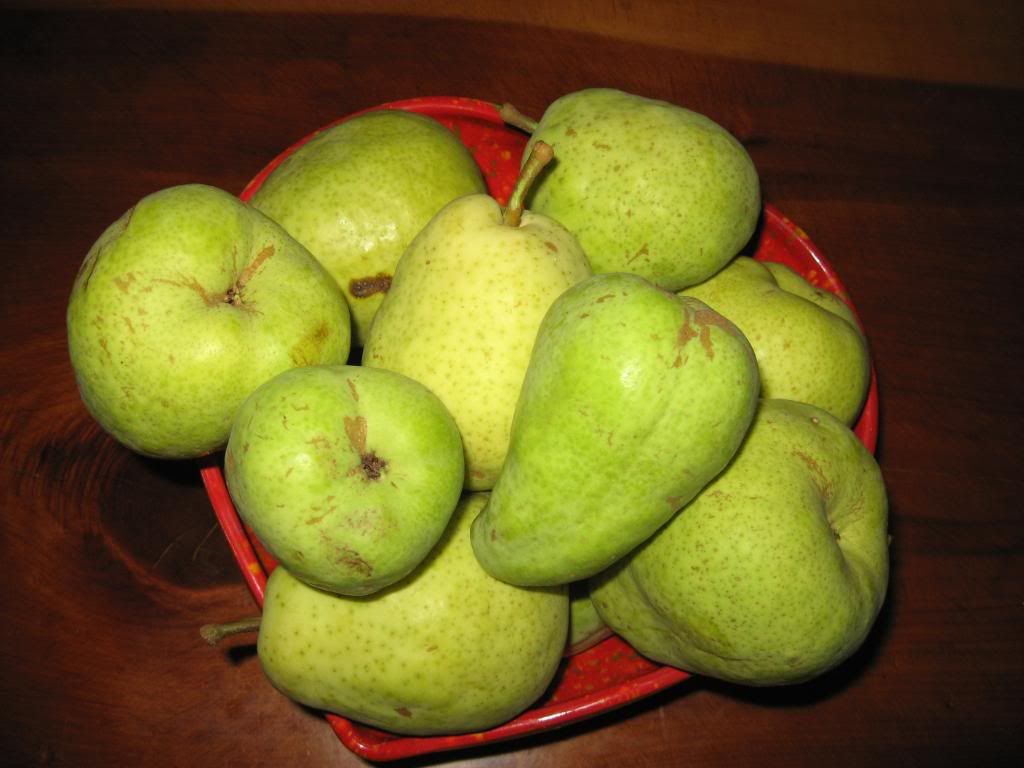 So, the fall weather has been here and there over the past couple of weeks and I actually built my first fire yesterday to take the nip out of the air since my inside temperature was about 51 degrees.
Personally, I am not ready for winter and this is a reminder that it is time to take steps to ready boats, cabins, and vehicles…not to mention stack wood and get the double panes set up.
My pear tree decided to drop her load all at once with the weather change and many of my neighbors and pals have been enjoying the fruits of the fall.
I've been under the weather for quite a while and am tired of it. Hopefully I'll have some better news when I head down for another opinion soon.
It is supposed to warm up again so we shall see if the cold weather returns. Usually by late October the cold temps tend to stick.
In other musings, HM and I joined many of the other locals over at the Oktoberfest on Friday. The place was packed until about 8pm when people seemed to begin to leave.
We lived life on the edge and stayed until about 8:30pm.
Wild night!
Still, it was good to see people I haven't seen in a long while.  Wondering how many of you ventured over…let me know in the comments.
Thank you for reading this post. You can now
Read Comments (2)
or
Leave A Trackback.
Read More
Related Reading: