It is hell to be popular and Bety Sunseri was one of my favorite Fawnskin residents until she left last year.
One of the perks of living in a small town is that the community becomes family. So when Betty Sunseri was coming back to visit after moving off the hill a bunch of people showed up to hug on her, smooch her, and tell her we missed her.
Above: Chris and Betty. Chris put some time into making this breakfast happen.
Betty is currently living off the mountain in a community where there is always something to do. Still, she missed the small town life now that she is living in the hustle and bustle of the big city.
Although she would like to visit, she has to depend on her kids to transport her. She managed to get a lift into the Big Bear Valley on a group bus that was headed toward the Big Bear Oktoberfest.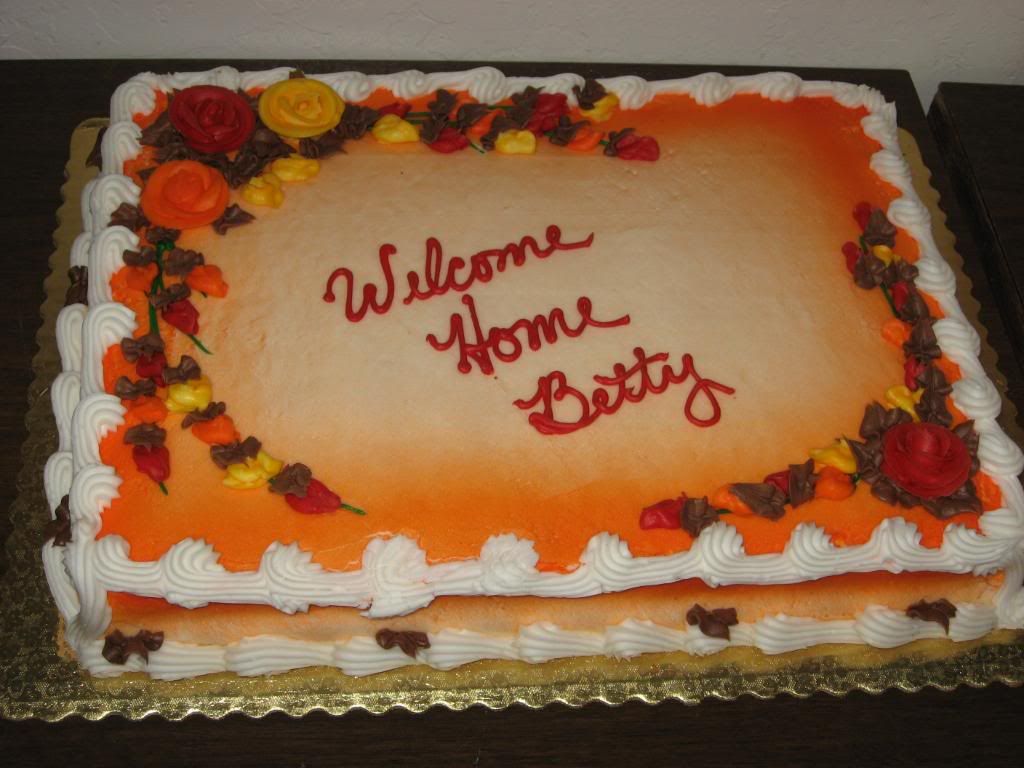 Above: Who says you can't have cake for breakfast?
Instead of going to the convention center with the gang–she got a life over here to visit friends and feast on the fine breakfast foods at the Moose Lodge.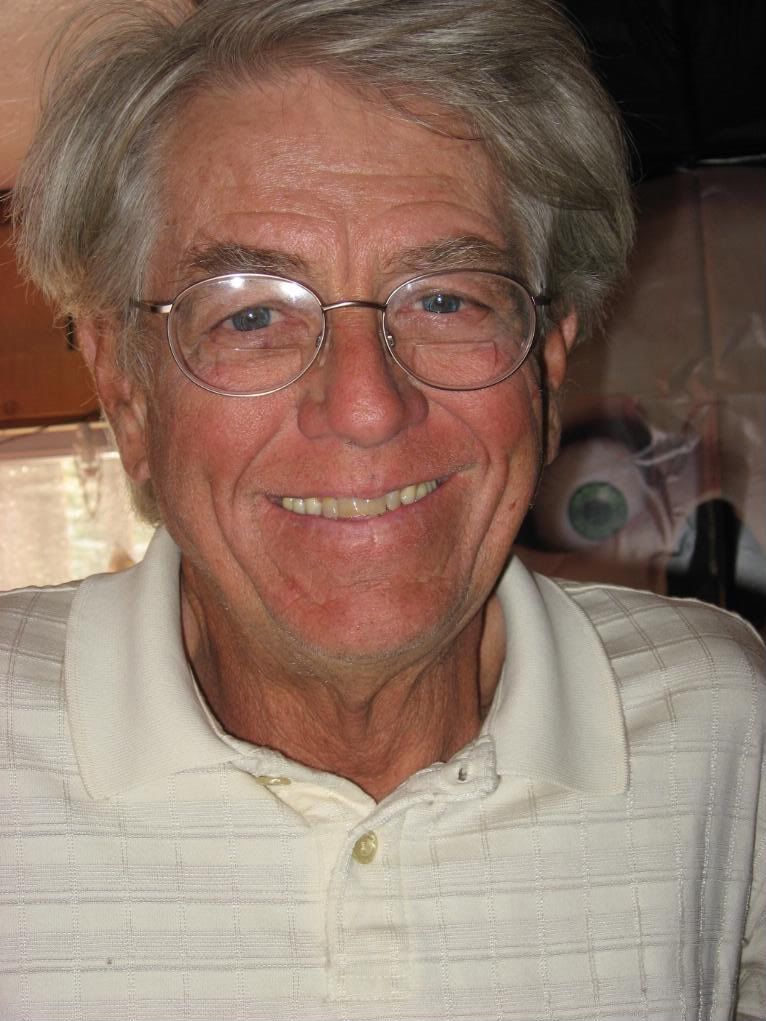 Above: Captain John–one of Betty's buddies for more than 15 years.
I got a hug and took a few snaps, so here are the rest.
Above: The terrible trio–great guys who will give you heck!
Above: More of the happy gang that showed up to see Betty.
Above: Dave & Sue Crockett were back in town–perfect timing to see Betty!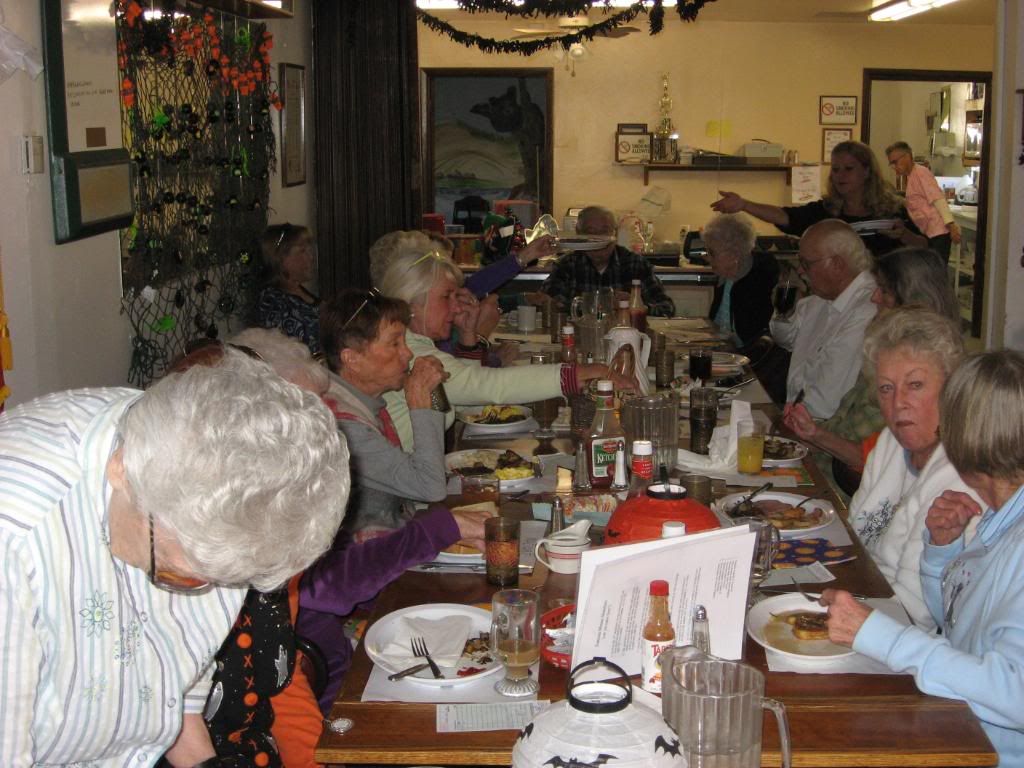 Above: Some of the crowd that turned out to see Betty.
Above: More of the crowd at Betty's table at Moose Lodge 2085.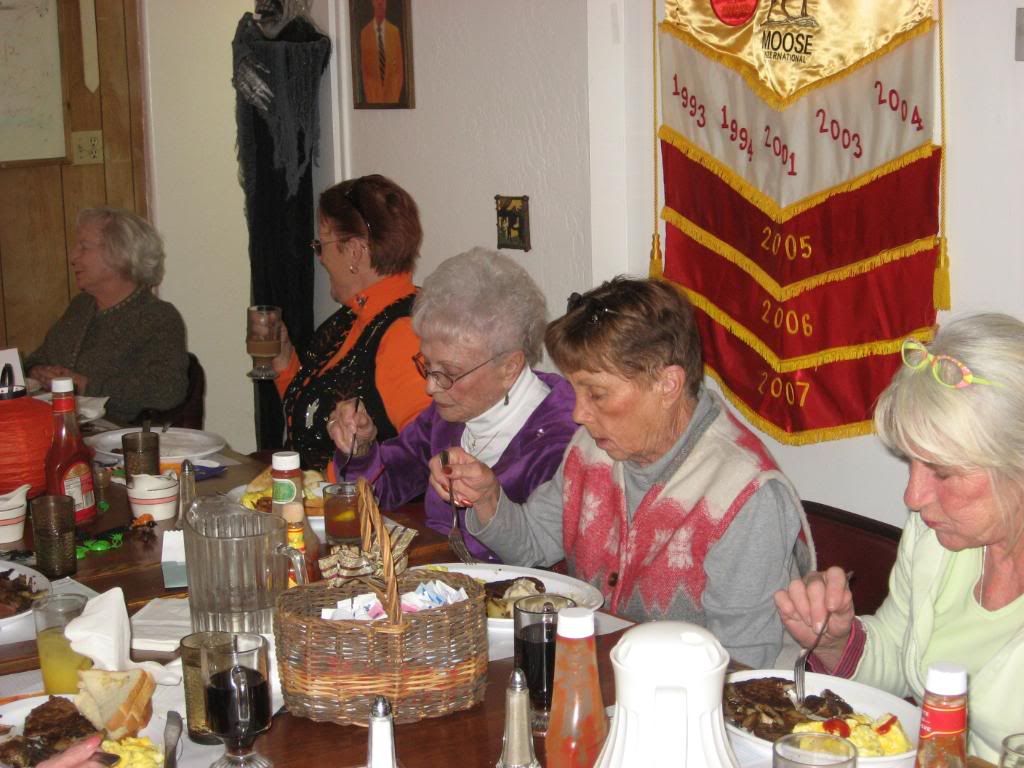 Above: Betty finally gets to have a bite–hard to eat when everyone is fussing over you and trying to catch up!
Thank you for reading this post. You can now
Read Comment (1)
or
Leave A Trackback.
Read More
Related Reading: