Above: The Annual Fawnskin Pie Day is December 22nd.
For those of you who don't know what this is, every year Fawnskin residents bake cookies during the week before Christmas and gather for snacks while everyone picks up the mail.
On pie day, everyone gathers down at the Post Office for coffee and pie while wishing each other well. (The truth is that it is just another reason to party together!)
The annual Christmas Cookie week was supposed to be from December 15-19th but I didn't see any down at the Post Office and didn't hear anything different since we were all snuggled inside because of the snow storm. If you are an insider and have the scoop leave a comment below.
In the meantime, here are a few snaps from the recent snowstorm.
Rick Fromm took a bunch of snaps which you can view online here.
Above: My Deck–Notice the height of the snow!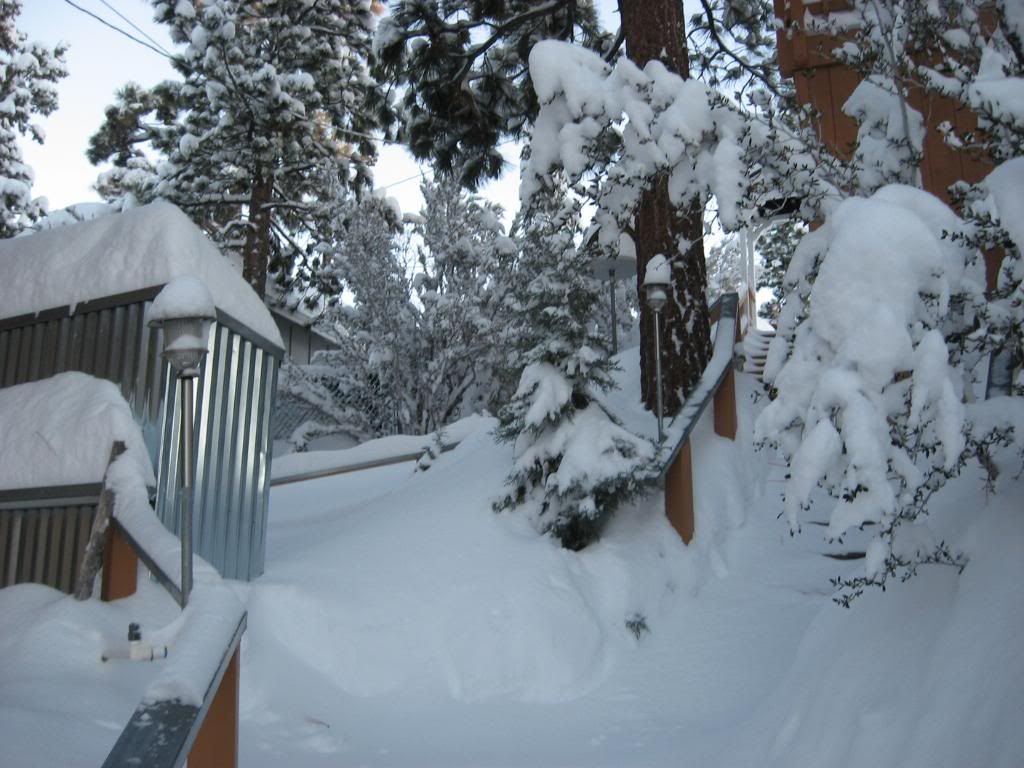 Above: Who wants to dig in to the woodshed?
Above: My truck is the big lump to the right.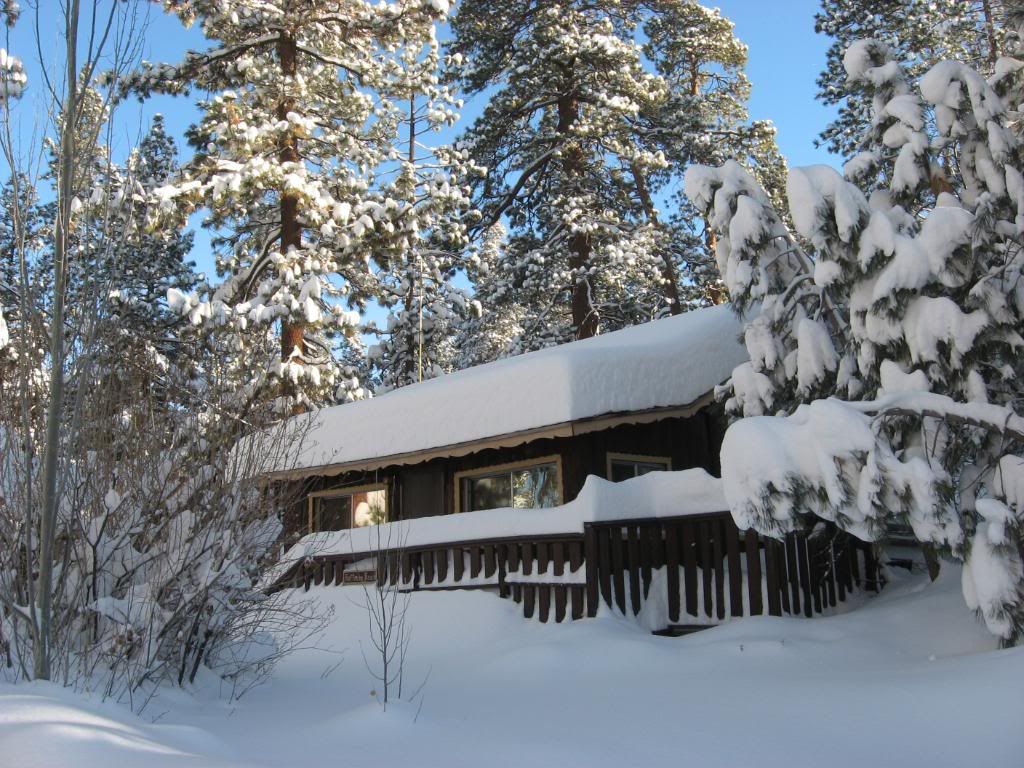 Above: What is the big deal over a little snowfall?
Above: This is for Chet–Next Year's Holiday Card!
Above: Gotta Love Those Hillside Driveways!
Above: Dogs Just Wanna Have Fun–Snickers Heads Out
Above: Mike Works to Clear Access to the Fawnskin Market
Above: Fawn Lodge While Snow Blowing Mike Misses Me!

Above: That Slacker Andy Hasn't Opened Yet?
Above: Our Town Hero Jim Dooley 🙂
Above: Tank Back in His Yard After Adventures Outside the Fence.
Above: Another One of My Favorite Cabins (Also a Laura Janes favorite!)

Above: My Pals Shadow & Katie
Above: Oh Deer!
Above: Remember this tree? Just more snow!

Thank you for reading this post. You can now
Read Comments (2)
or
Leave A Trackback.
Read More
Related Reading: