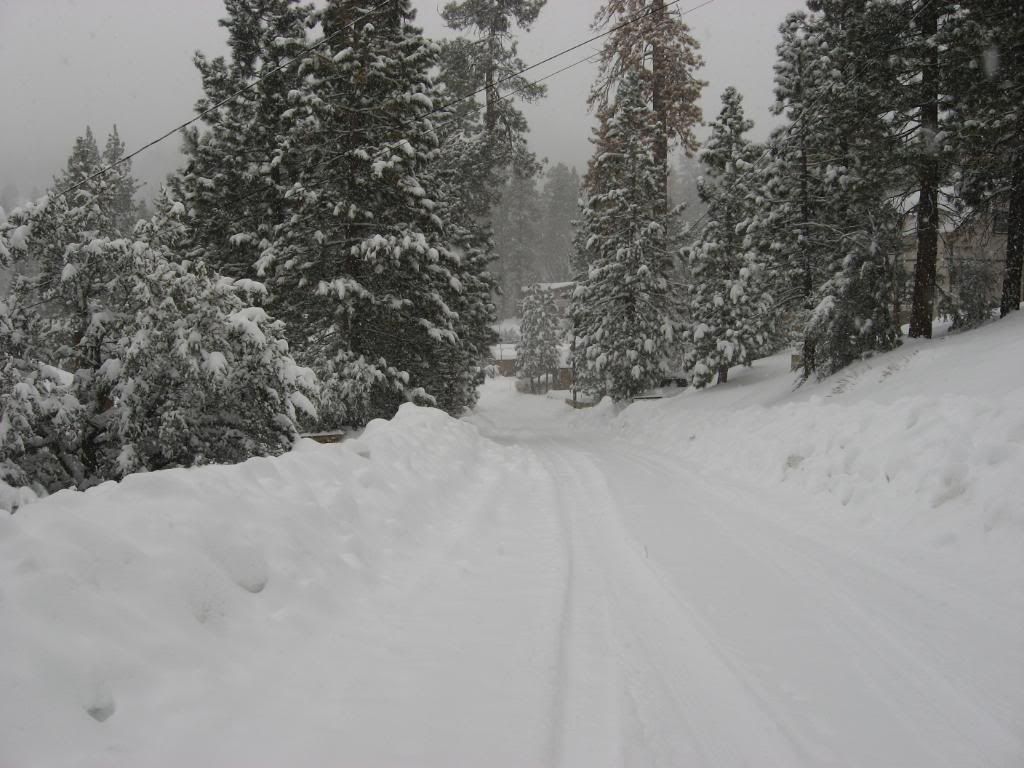 Above: The Road To My Neighbor's House This AM
So, how about this snow? Local merchants are likely to be doing the happy dance while we continue to attempt to dig out.
Locally the streets have been impassable due to the intense snow fall and delay in plowing.
Many locals are parking in town and hiking in. Those that were not so savvy got stuck in the middle of the roads and had to rely on neighbors to help get them out.
Yesterday I joined a couple of neighbors to dig out a neighbor who needed to go down the hill for medical reasons.
We shared hot cocoa and soup–nothing like a good job done!
The birds are loving me since I filled the feeders and clear them so they can eat. It is a bird party at my house.
Below are a few snaps of the local area.
The snow at my house is thigh deep and the berm is chest level–ugh.
It is important to chain up and be prepared for long delays. (Warm blankets, snacks, drinks, full gas tanks.)
One truck took 17 hours to get up to Big Bear due to delays and accidents on the roads.
Above: Neighbor Deb & Others Helped Our Neighbor
Above: Break in the Snowfall & One of the Bird Feeders


Above: One of few vehicles that was not stuck in the middle of the road.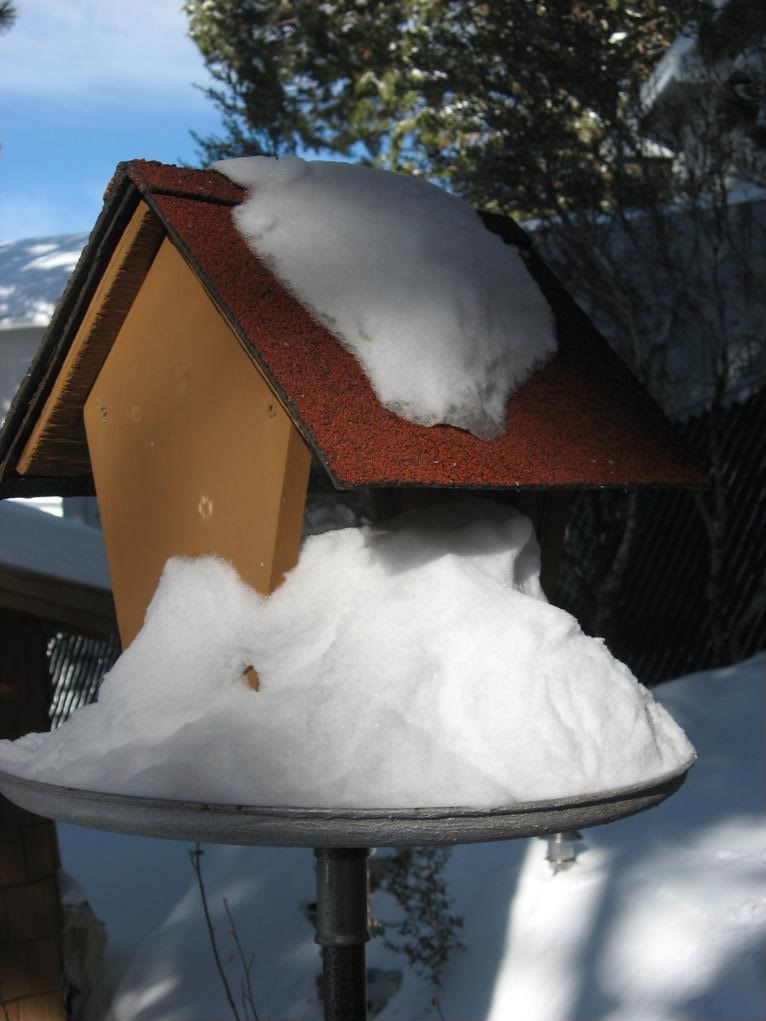 Above: Uncleared Bird Feeder
Above: Yesterday's Naturally Flocked Holiday Tree

Thank you for reading this post. You can now
Read Comments (6)
or
Leave A Trackback.
Read More
Related Reading: