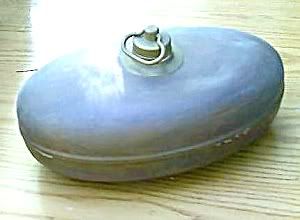 I already wrote one article about winterizing your cabin but this is a good time to offer some additional tips.
Adjust Your Thermostat.
Although a programmable thermostat can lower the temperature of your home at night and when you're not at home, many of the older homes around these parts have heaters that won't allow this. By simply lowering the thermostat when you're not at home or by dressing a little warmer you can reduce your heating bill. I turned off a couple of the pilot lights earlier in the season and reduced my bill by 30%!
Minimize Your Use of Vent Fans
Vent fans in your kitchen (used to eliminate cooking smoke) or bathroom fans (used to get rid of moist air) move warm air straight outdoors which means you lose heat. However you may want to use a fan to move warm air into other areas of the house instead.
Close Off Some of the Cabin.
Closing doors will keep the heat confined to areas of the cabin that you use. In addition, close any vents in rooms in the house that you don't use very much.
Use Mobile Heaters.
If you find yourself spending time in only one or two rooms in the house after you drop the thermostat, put a space heater there. It is often cheaper to use a space heater to warm up part of a room than it is to heat your whole house.
Change Your Furnace Filter.
Furnace filters help keep dust out of your home and make the furnace more efficient. Check to see that nothing is obstructing your furnace and have a professional check it once every two or three years.
Insulate Your Hot Water Heater.
Modern hot water heaters tend to be fairly well insulated but mine is in a utility area where it is cold and many old heaters lose lots of heat. Consider wrapping it in an insulation blanket since it will help keep your water warm and prevent additional heat loss.

Let the Sunshine In!
Open blinds and curtains to let the sun in otherwise consider keeping curtains drawn since windows facilitate heat loss. I tend to open my window covers for light but pull the shades and blinds down at dusk.
Cook!
Using the oven and stove adds heat to your home. I enjoy baking fresh bread and find the heat raised the house temperature plus eating at home helps reduce the food spending budget.
Warm the Bed or Bedroom.
When in Germany I enjoyed the old fashioned bed warmers–a tin filled with hot water or coal and placed between the sheets before bedtime. Today there are electric blankets and other such devices that you can use to warm things up. Turn it on to warm the bed and then turn it off just before crawling into the sheets.
I use a bedroom specific heater which I use to warm the room but turn off while I sleep.
Of course, if you have a sweetheart you can always just snuggle up!
Do you have any tips to share? Leave them below.
Thank you for reading this post. You can now
Read Comments (2)
or
Leave A Trackback.
Read More
Related Reading: