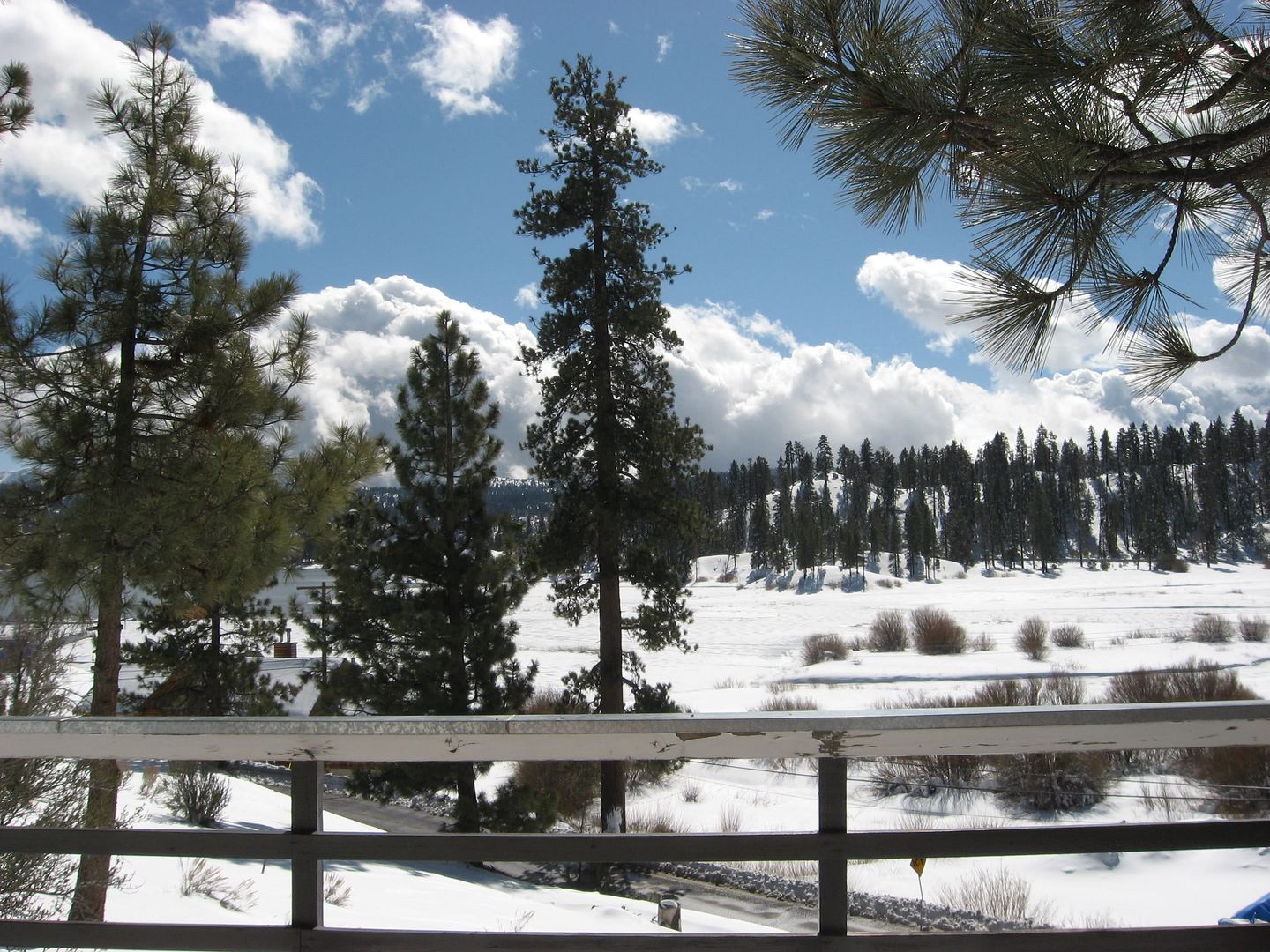 Above: New storm in moving in for the weekend.

I have a little dirt for you…but first this important thank you.
Imagine my delight when I hauled myself up to the parking pad prepared to try and dig myself out from the big ol' berm I anticipated after seeing the snow plow puttering around the other night…and I found my staircase landing and the berm behind my truck gone!
Above: View from my staircase landing onto the street (and behind my truck).
TY2U snow berm angels!
Now I saw some vehicle tracks so I think I know who it was and I just wanted to say thanks.
It made my day.
I've had a few neighbors help me due to my not being able to physically do it myself–Bob & Jeremy are two very sweet and generous neighbors–so a shout out to you–and I can't forget Deb either.
It is much appreciated.
This weekend Valentines will be gathering at Moose Lodge 2085 for another fabulous dinner by Kevin. There will be dancing! Call the lodge if you haven't made any plans–you never know there might be some spots still open!
Remember, you must be a member or the guest of a member to get in. The number to Moose Lodge 2085 (909) 866-3013.
Now for the scuttlebutt…it isn't much but JP is trying to get the old North Shore Tavern open again.
I keep hearing waffling from all around the valley. I don't have any details but I've heard that they want to bring back one of the chefs who lives locally.
If you have any tidbits…throw them this way in the comments!
Thank you for reading this post. You can now
Read Comment (1)
or
Leave A Trackback.
Read More
Related Reading: