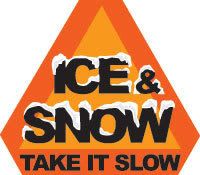 So, I have to be down the hill in the am and decided to head out early.
It is snowing pretty well down here in Running Springs and as I passed Snow Valley people were speeding by–not to mention tailgating less than one vehicle away from another.
I was behind the main pack but when vehicles crowd me I like to pull over and let them pass.
Slow but steady…
Then it happened, the 4X4 ahead of me lost control, went into a spin.
It looked like it was happening in slow motion and I slowed to a stop (I was already about ten car lengths behind them) and at first it looked like they were fooling around.
As they spun, the vehicle moved across the highway and plowed into a sign and the into the embankment as their 4×4 went over on its side.
Miraculously, the sign helped to bounce the vehicle back onto all four tires.
I turned on the hazard lights to slow the traffic behind me and pulled up next to them–they guys signaled they were okay and all was fine.
They both had their cell phones open and so as they waved me on–I pulled back out to finish my trip.
Needless to say, those cars that were speeding behind me suddenly slowed down.
Just a reminder that even though it might not look hazardous, the roads can be very slick with even just a little snow…so slow down and quit tailgating so you have a safe journey!
Thank you for reading this post. You can now
Leave A Comment (0)
or
Leave A Trackback.
Read More
Related Reading: