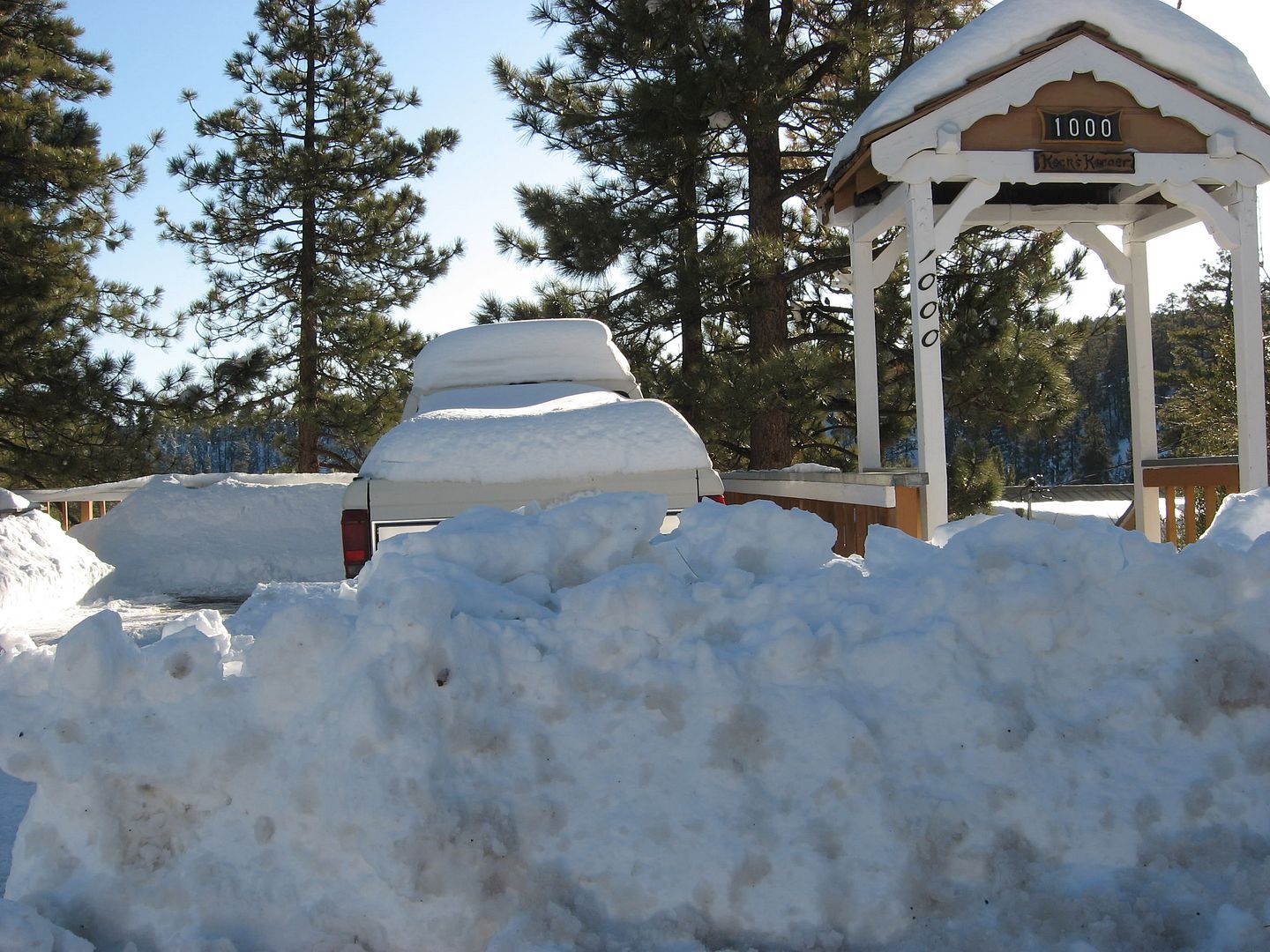 Above: There is that darn berm again!
The last snow storm did not dump the light and fluffy stuff–it was heavy.
Usually I can shovel up and out onto the street within an hour. No so in this case.
I ran out of steam after about 45 minutes and only managed to clear my deck, a pathway to the bird feeders, and the stairs up to the first landing…about half of what was needed.
The bad news was I actually had the shakes!
Fortunately my neighbor was here to help with a bit.
Even so, I emerged today to discover that I still have to dig out my truck.
I like to have the berm cleared in case of emergency…but this is a bit much. It took me an hour to clear around the tires, and take down some of the snow that was packed down (and which will turn to ice) near the upstairs covered landing.
As for the berm…one piece at a time.
I took a walk to survey a neighbors home and discovered that many locals were removing the heavy loads from their rooftops and then had a reminder of why I always hold my handrails when I slipped on ice on my amble back down to my doorway.
*sigh*
HM took me into town last night and North Shore Drive is a dismal mess–at least from Fawnskin to Stanfield Cutoff. It looks like a plow made a pass on one side of the street and then just abandoned the project.
Large rifts remain in the road and pose problems for cars with lower clearances. At some intersections, or driveways, the mess is deep enough to high center vehicles and pose a danger to other motorists.
So use care when navigating and hopefully we will get some plows through the mess today. Hopefully the sun will help out a bit by melting some of it.
As for Highway 18 from Snow Valley up to Big Bear–it is still closed and is anticipated to open on Friday (in time for the snow sport traffic).
Thank you for reading this post. You can now
Read Comments (4)
or
Leave A Trackback.
Read More
Related Reading: