I've been watching the bark beetle damage move up the road for some time and now they have hit the trees at my neighbor's house and mine.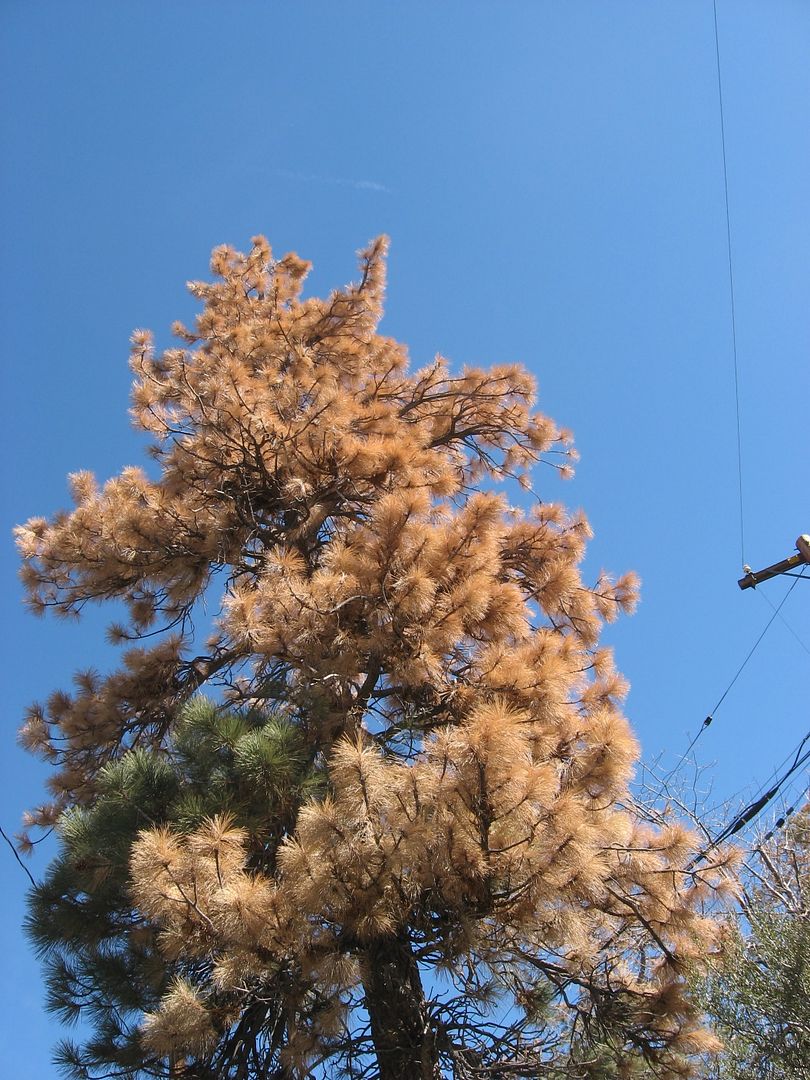 There are three trees dying from the top down all the way up the block in my yard.
*sigh*
Neighbors have already arranged to have some removed already and you might have seen Bear Valley Tree Care working yesterday.
Willie is the brave (and talented) guy up on the tree in the picture and we had the chance to chat with Jason about the local Hazardous Tree Operations in the area.
The woodpeckers are having a great time but the rest of us are not…more trees will be marked for removal in the not so distant future.
If you want the number–better subscribe. I'll be sending it out!
Thank you for reading this post. You can now
Leave A Comment (0)
or
Leave A Trackback.
Read More
Related Reading: