Above: Angela hams it up as she begins serving cake.
For those of you who missed the First Friday celebration in downtown Fawnkin last Friday, you also missed celebrating the second year anniversary of Amangela's Bagel & Sandwich Shop.
Above: Amangela's during First Night
Amangela's offers a variety of bagels, sandwiches, soups, salads and drinks. Angela and Amanda have been working hard at finding new treats to share with locals and visitors alike.
Above: Some of the crew of Howitts Done
The local establishment also serves smoothies and coffee while also offering complimentary Wi-Fi to their customers.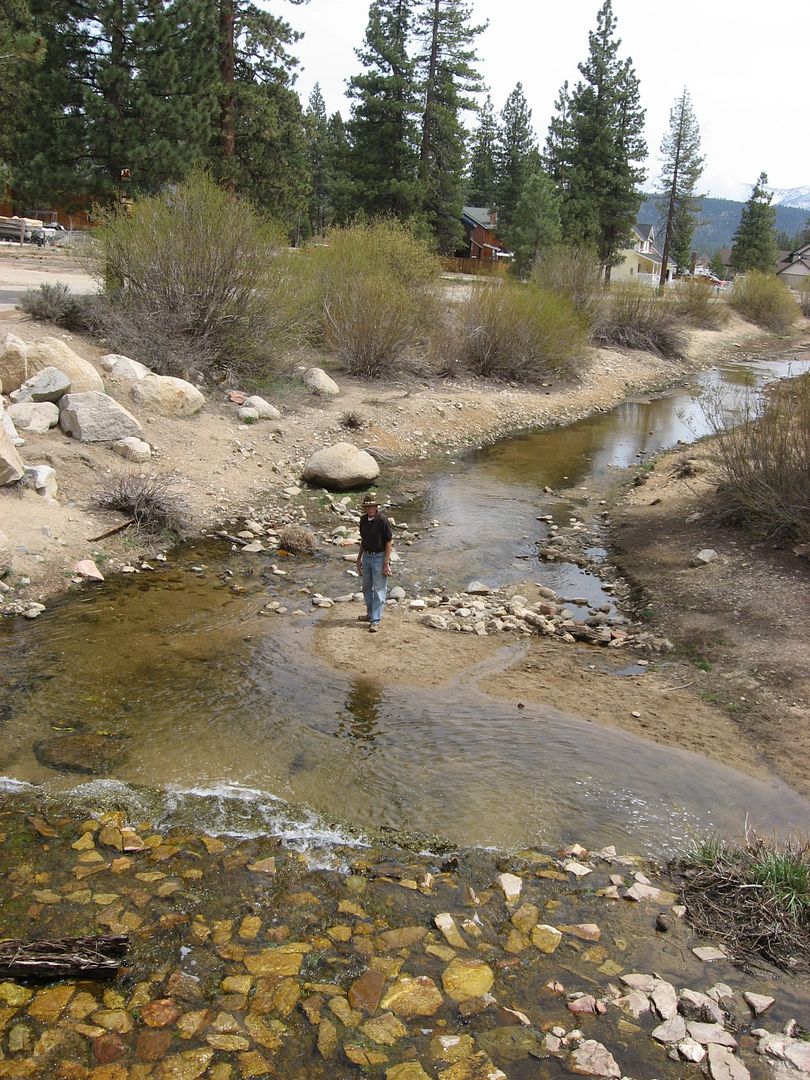 Above: Captain John listens to live music as he watches the trout in Grout Creek.
One of the big perks of the location is that it is adjacent to Grout Creek where the trout are still swimming upstream in response to their instincts to spawn.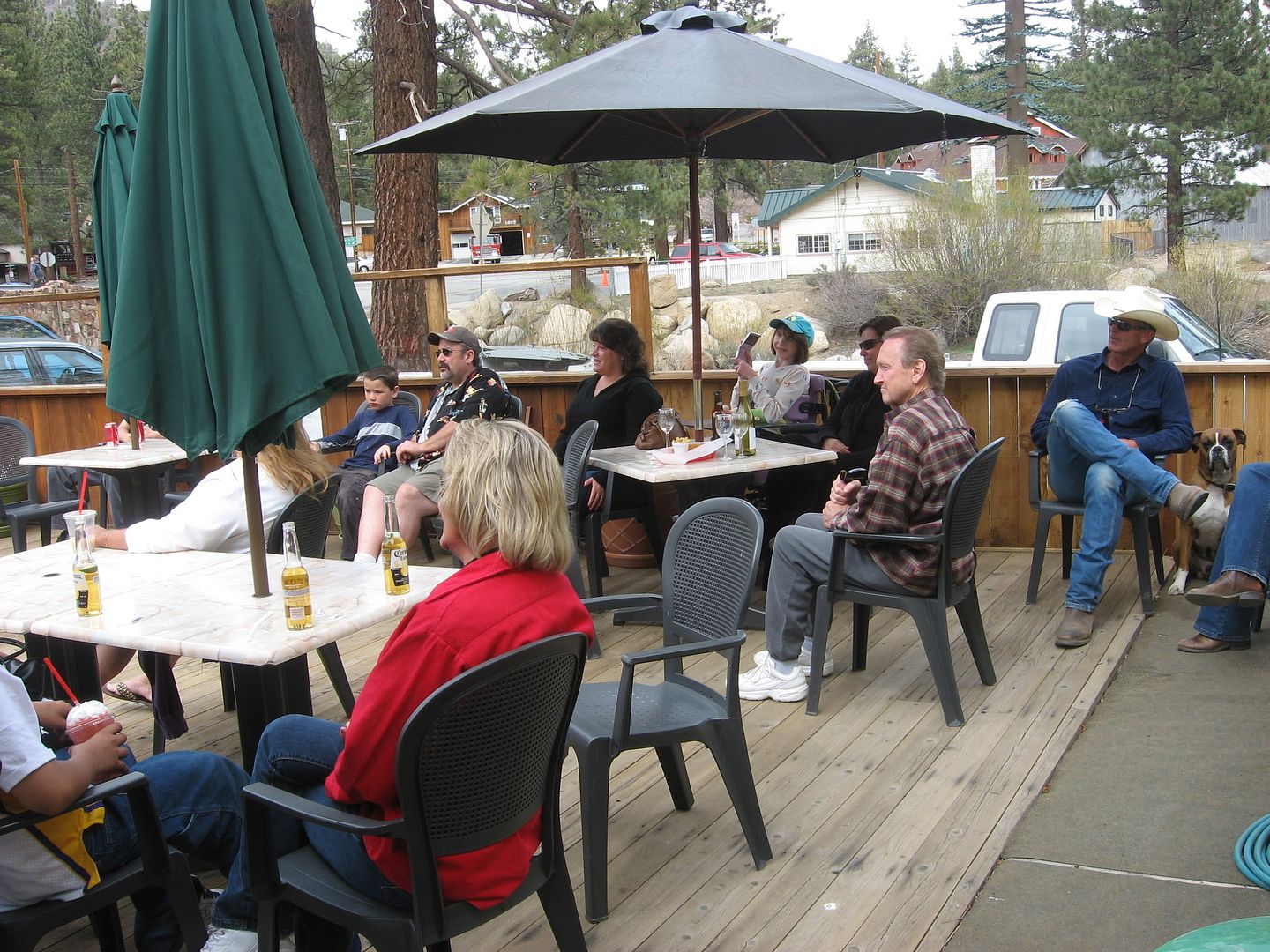 Above: Some of the outdoor crowd listening to Howitts Done.
On Saturday Howitt's Done played on the deck for the entertainment of visitors and locals alike.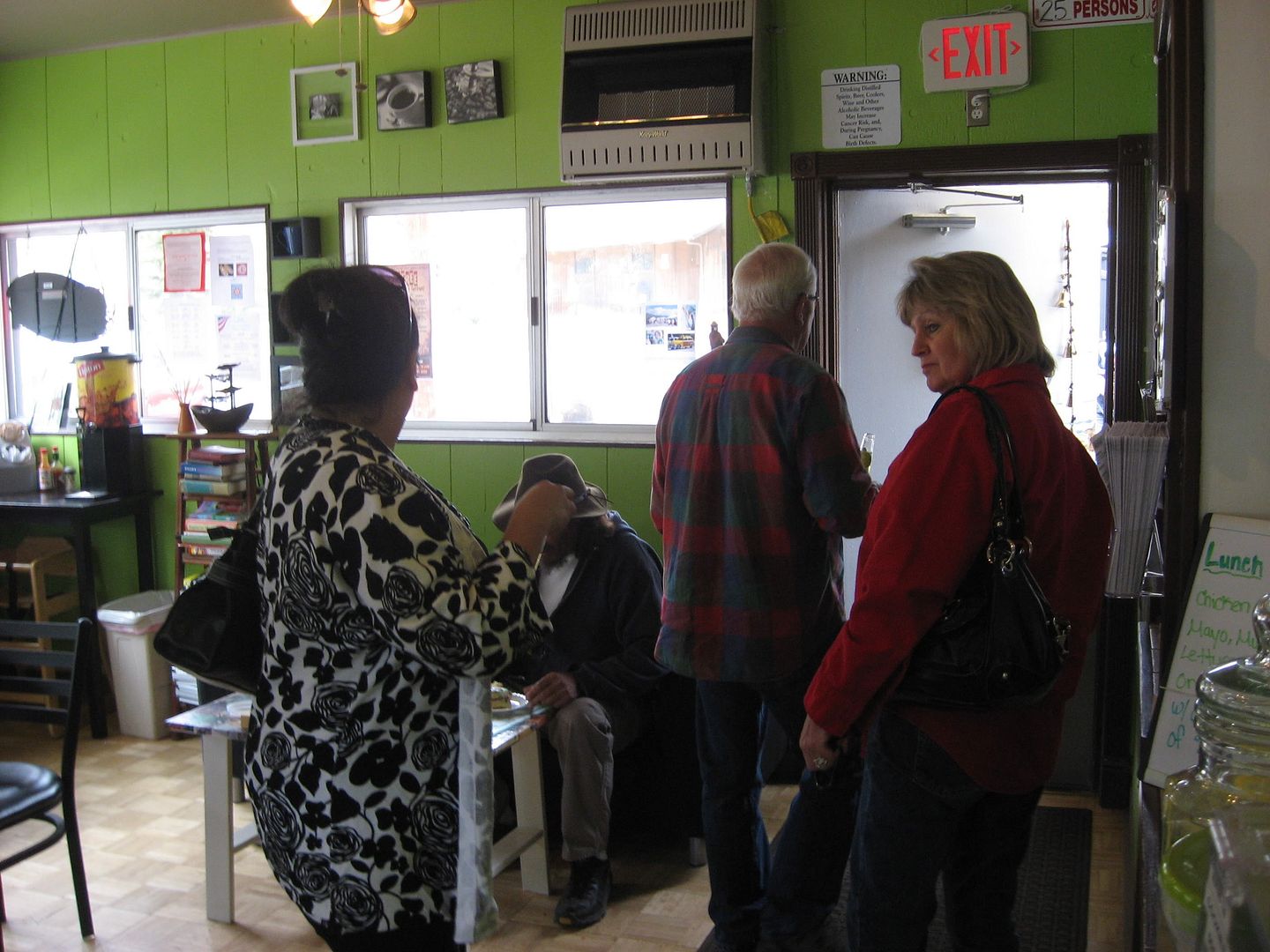 Above: Some of the inside crowd listening to Howitts Done.
The gals say that they intend to have more live entertainment on the deck in the future so be sure to drop by to get the scoop.
Thank you for reading this post. You can now
Leave A Comment (0)
or
Leave A Trackback.
Read More
Related Reading: