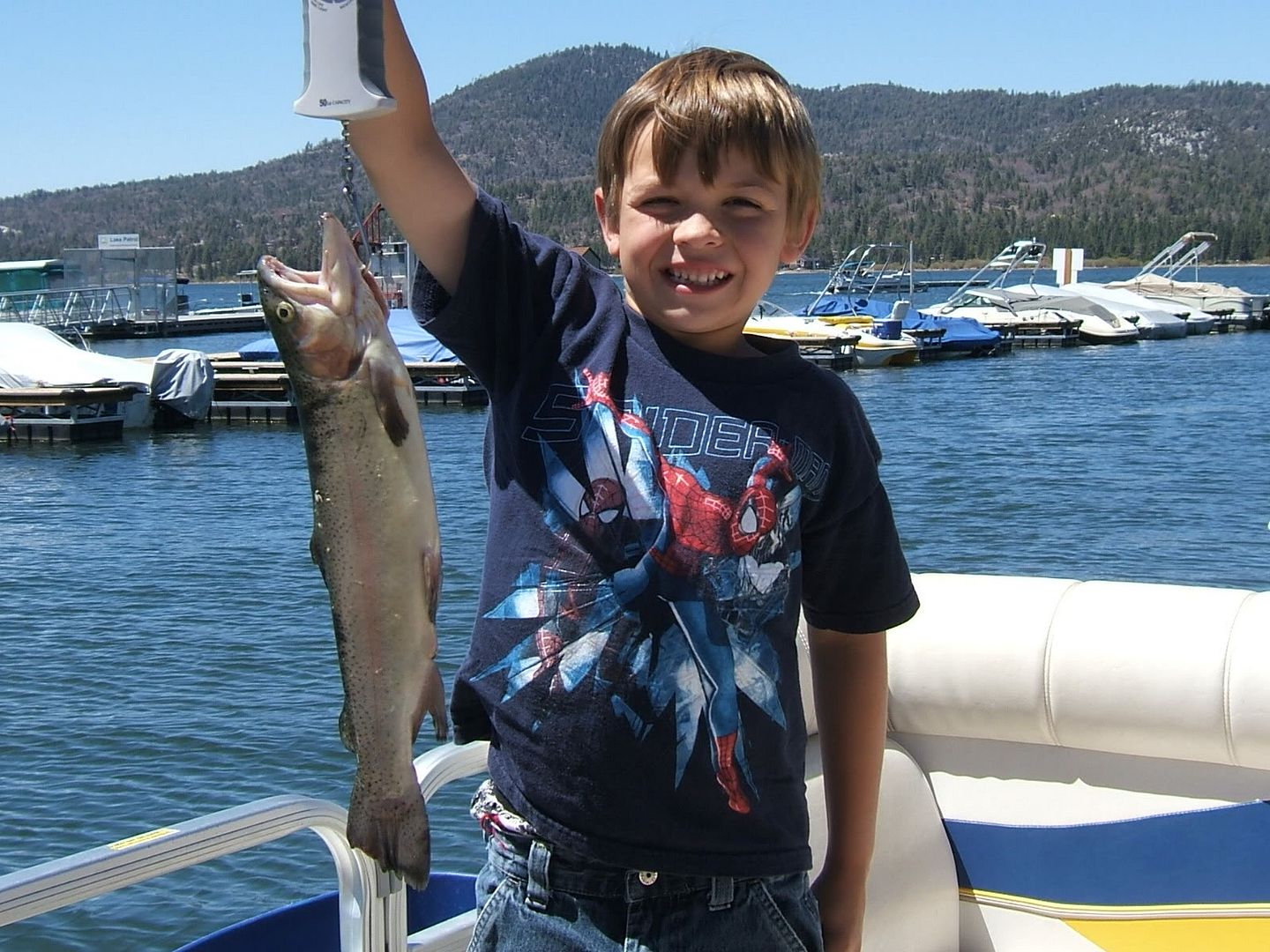 Photo: Lowell Linder of Glendora
Big Bear Fishing Report by Alan Sharp
This week summer time temperatures of 70 degrees warmed the valley and the lake. Trollers going down three plus colors, with various lures and patterns in tow did well as they worked "Trout Triangle" (Eagle Pt. Observatory and Lagonita Point).
The western two thirds of the lake remained slow for trolling, but look for it to improve as the water temperatures rise. Clarity is at 12 feet and the main reason the fish are holding at levels below that.
Shore fishing remained good as the pink meat holdovers showed along the North Shore on PowerBait and nightcrawlers from Stanfield Cutoff to Juniper Pt. Drift fishing the middle of the lake, or anchored off the points using the same technique will get you in on the bite.
The Jim Hall Memorial May Trout Classic is all set for May 16 -17, 2009. Can you believe that 425 anglers will compete for cash prizes?
Trophy sized Rainbow Trout will be released for this event and provide good fishing for the entrants and the public on that weekend and for weeks to come.
Lowell Linder of Glendora gets a big "that a boy" for his 1lb. 13oz. trout he caught while trolling in front on the marina. Lowell's fish hit our number one all time lure, a red dot frog Needlefish.
Thank you for reading this post. You can now
Leave A Comment (0)
or
Leave A Trackback.
Read More
Related Reading: