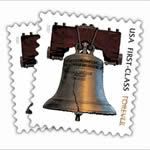 Stamps
So today is the last day to buy stamps before the price goes up on Monday. If you want to save a little money buy the forever stamps today.
Blasting
In addition to the road closures and flagging next week–there will also be blasting. On Monday, May 11, 2009 blasting time estimation is from 1-3pm so expect an increase of traffic through town.
Trout Classic
The Jim Hall Memorial Trout Classic has again sold out. 2009 is the 27th annual Trout Classic participants who catch the biggest fish are awarded cash prizes based on the number of entries. The event will take next weekend, May 16-17, 2009.

Hanna Flats
Hanna Flats is going to reopen this year although repair work may continue through this summer. Hanna Flats Open May 30 – October 31, 2009.
Biz Buzz
If you haven't discovered Heidi's Consignment shop you owe yourself a drive over to Big Bear Lake.
Heidi and her partner Elaine have done a great job with their "upscale retail" space that includes jewelery, furniture, linens, clothing, and lots of other goodies.
The store is located in the Mountain Lake Center at 41658 Big Bear Blvd., in Big Bear Lake and is open every day expect Tuesday. Hours are Monday through Friday from 10am-6pm, Saturdays 10am-5pm, and Sunday 11am-4pm.
New CSA 53B Representative
Tom Brandau (Fawnskin resident) was recently approved to serve the CSA 53B Commission for Fawnskin. In addition, he will also take the vacated position of Fawnskin resident Don Eads on the Big Bear Area Regional Wastewater Agency's Governing Board.
Thank you for reading this post. You can now
Leave A Comment (0)
or
Leave A Trackback.
Read More
Related Reading: