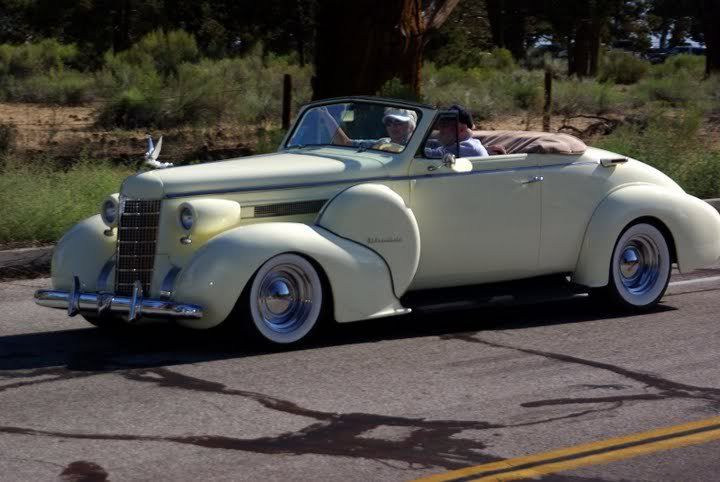 Above: One of my favorites this year!
Correspondent Rick has been on the vintage car circuit lately–traveling down to Escondido to enjoy that gathering and then drooling excessively enjoying the invasion of Big Bear by some great vehicles.
This year seemed to have more participants than I am used to seeing–they kept going by for ages.
Everyone sits out on their decks, in their yards, or line the roads to watch. Most drivers indulge locals and spectators by waving, honking, or revving the engine.
If you missed this event, Rick has posted a large number of vintage car photos here and more fun run photos here.
Thank you for reading this post. You can now
Leave A Comment (0)
or
Leave A Trackback.
Read More
Related Reading: