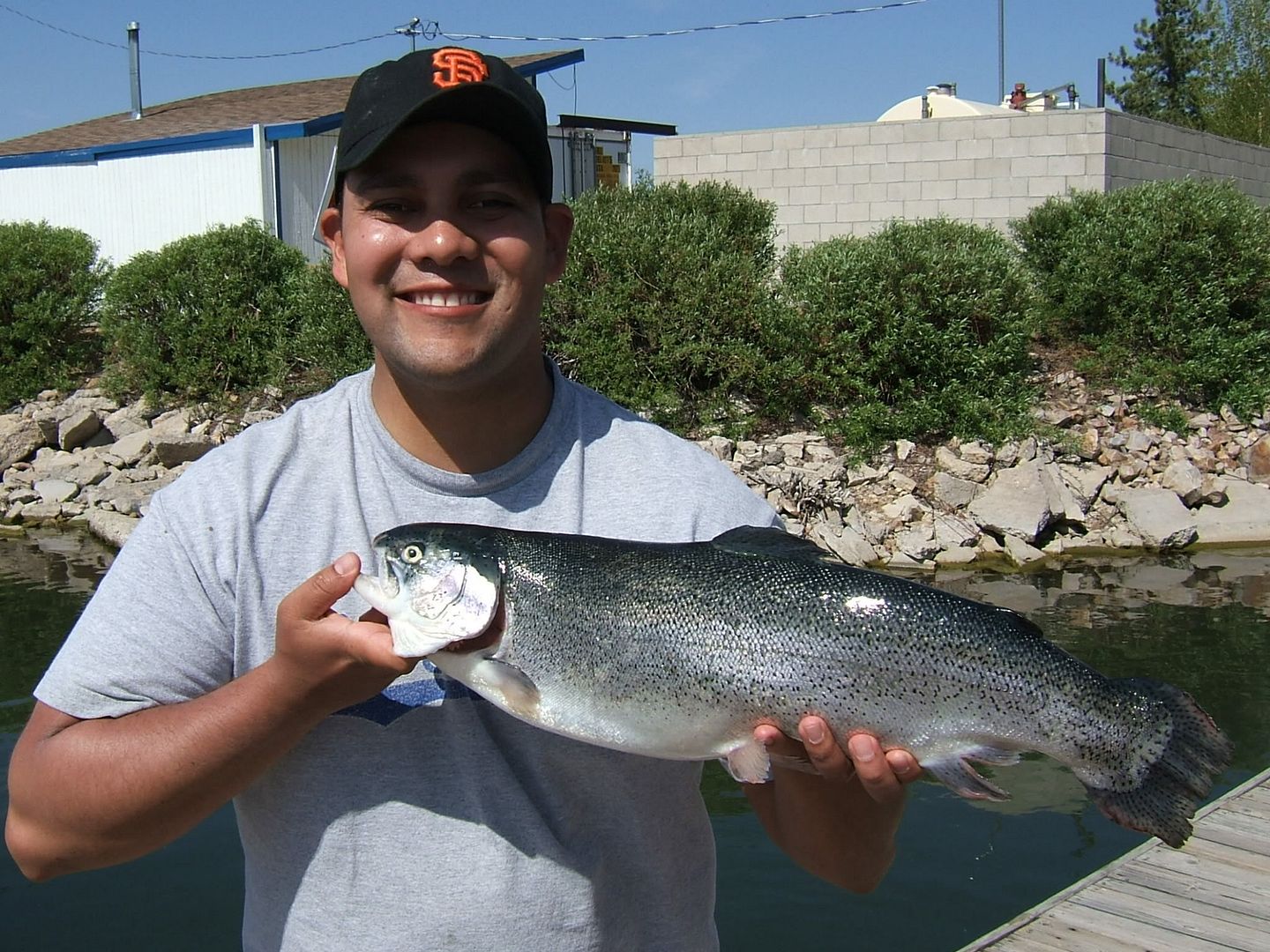 Thomas Niclesky from Whittier landed a 7.88 pound rainbow trolling a Needlefish at 3 colors off of the Zebra Room.
Big Bear Fishing Report by Alan Sharp
Trout fishing is good in the summer months when it was usually slow, and slower during the spring and fall when it is usually good. Large and small mouth bass, crappie and catfish have reestablished themselves after years of decline, and near extinction.
The Big Bear Municipal Water District is in the middle of a five year plan to eradicate prolific undesirable aquatic vegetation and allow the desirable plants to grow. They have planted crappie, bluegill and smallmouth bass in large numbers. Shocked and removed thousands of tons of carp. Habitat and aquatic zones have been created to support the fishery. The changes are evident and will continue as the lake transitions from the weed choked put and take trout lake that it was to a well balanced lake.
Water temperatures held at 69 degrees in the west and 72 degrees in the east. Oxygen levels have gone down to less than 5 parts per million (minimal level for trout) below 39 feet at the dam, 29 feet at Papoose Bay and 20 feet at the west ramp. Late afternoon until dark has been the best time to catch trout. All the action is in the west end of the lake.
Trolling with leadcore line or bait fishing with a slip bobber is a must now! Trollers going down to four colors in the afternoon then up to one and a half at dusk have done well with Rapalas and Needlwfish, while bait anglers have had their share of the action on PowerBait and nightcrawlers.
Smallmouth Bass are being caught on minijigs and spinners along the Observatory jetty and similar rock jetties around the lake. Catfish continue to hit mackerel and Gulp Dough on the sandy bottom near Eagle Pt.
Thank you for reading this post. You can now
Leave A Comment (0)
or
Leave A Trackback.
Read More
Related Reading: