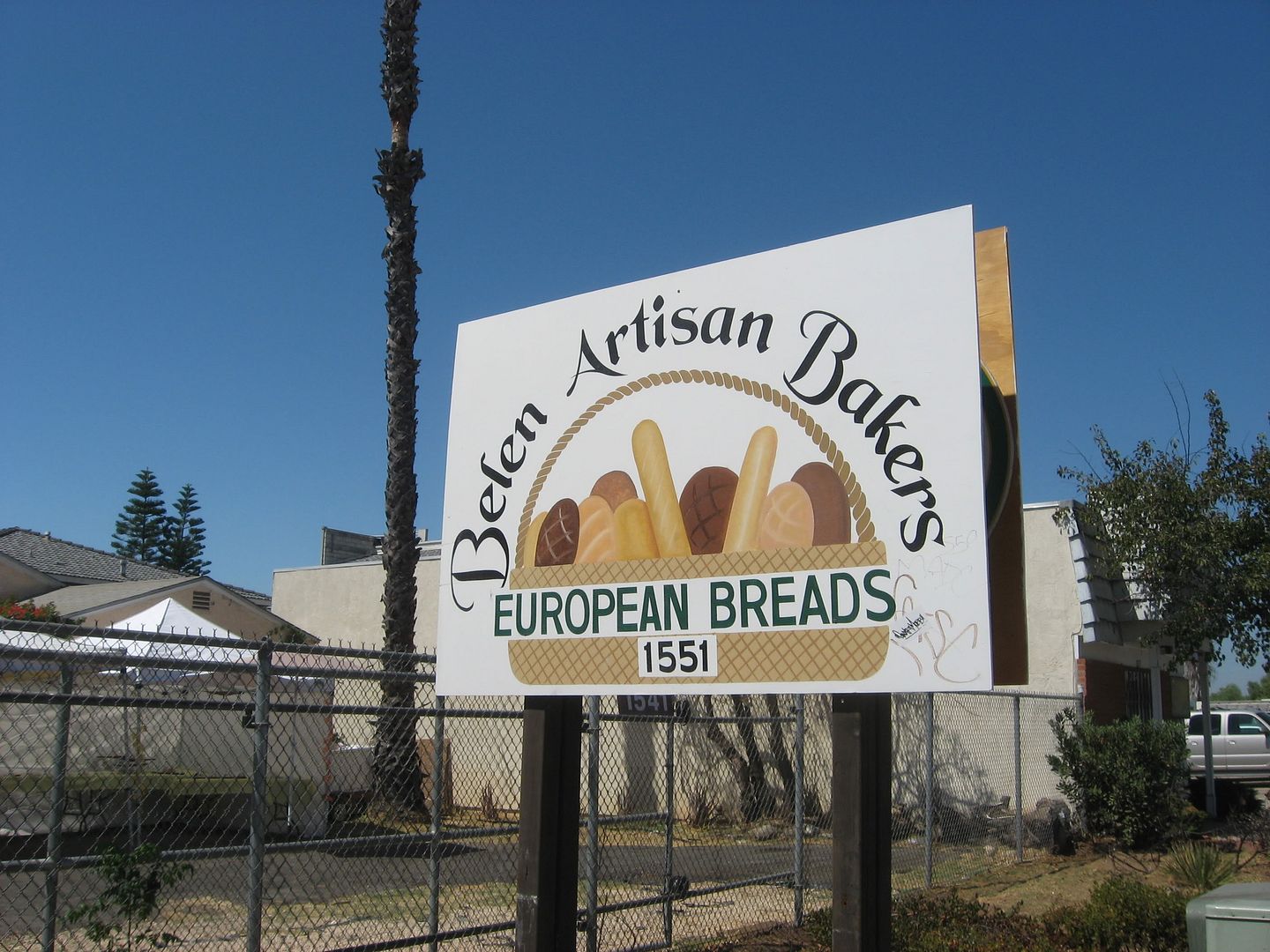 Above: Belen Artisan Bakery Sign in Escondido, California
Okay, in this episode of Travels with GG I am going to share one of my favorite bakeries in So. Cal. with you.
Some of the neighbors (such as Rick and Charlene) come down Escondido way for Cruisin' Grand or the San Diego Wild Animal Park but destination events or facilities are not the only gems in North County San Diego.
Many of you know that I have been out of town at a health retreat. In between the therapy I get out and about. Since I used to live in this area it is not hard to find the gems or revisit them!
One of my favorite stops is the Belen Artisan Bakery at 1551 S Escondido Blvd., in Escondido. It is easy to miss since the actually bakery sits back off the street but watch for the sign and the bakery's trucks.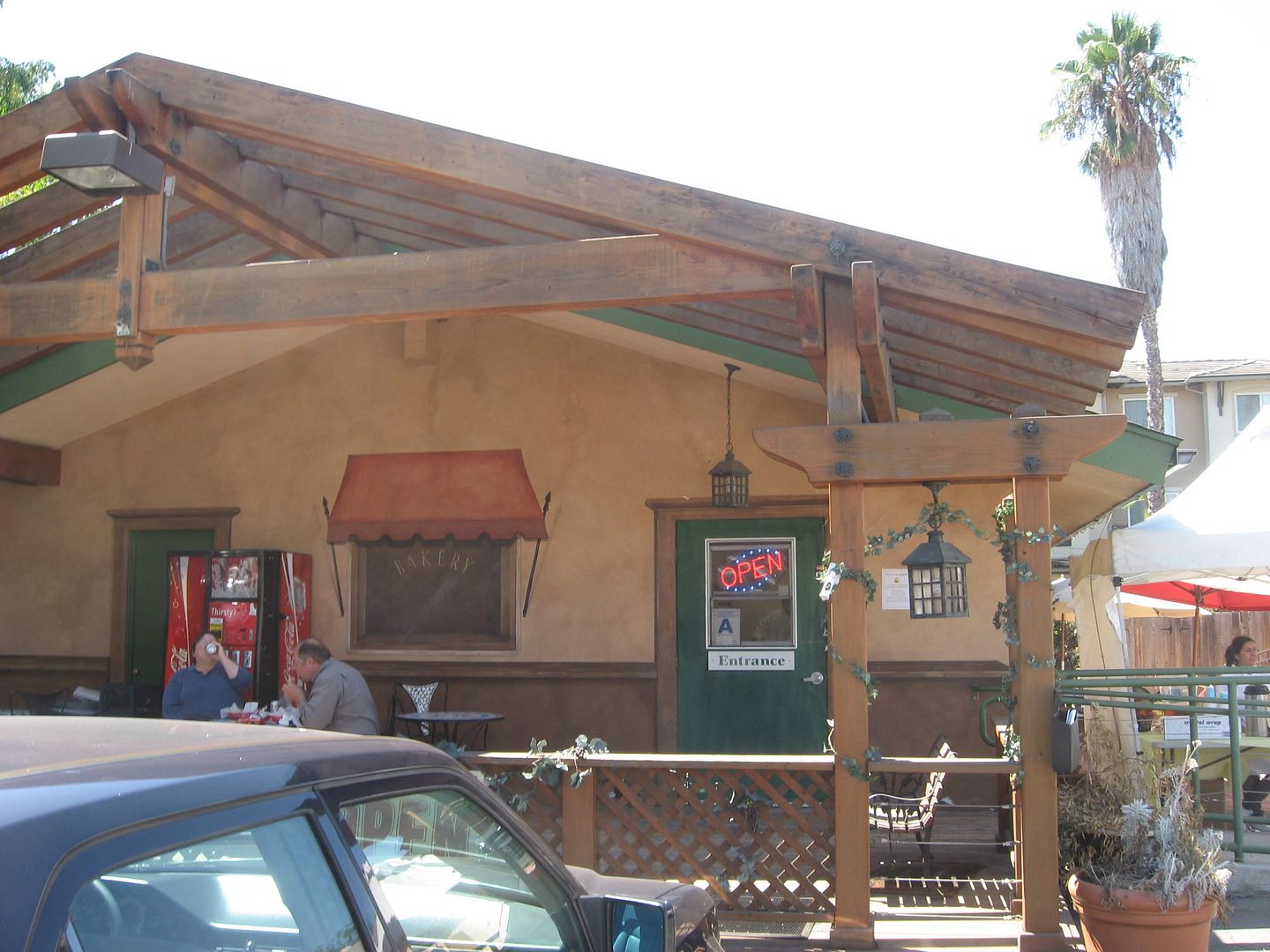 Above: Through the gate and behind the limited parking area, the entrance offers a deck for munching your goodies.
Jose & Lucy Duran operate the place that still makes bread the old fashioned way. Their breads are hearty, heavy breads with a full burst of flavor in every loaf.
Imagine my surprise when my pals who live in the area told me that they were not aware of it! What could I do but drag them over?
The perk? We got invited to a tasting that was taking place later in the week.
So, I used that opportunity to entice another pal over for the tasting and was able to nibble a wide variety of samples–including some fresh preserves and dessert items that they sell, but that I never have tried.
My favorite breads were the Country Garlic, Irish Soda Bread, Rosemary & Olive Oil.
I, of course, also indulged my addiction to their Orange Cranberry Walnut scones–that I had forgotten about until I re-entered the bakery.
Yum, one of my favorite breakfasts with a cup of hot, freshly ground and brewed coffee.
They also serve up sandwiches, ice tea, and coffee.
Above: GG Loves the Belen Artisan Bakery Scones!
Above: The place is filled with good smells, working bakers, and friendly staff.
Above: GG likes when people smile at work.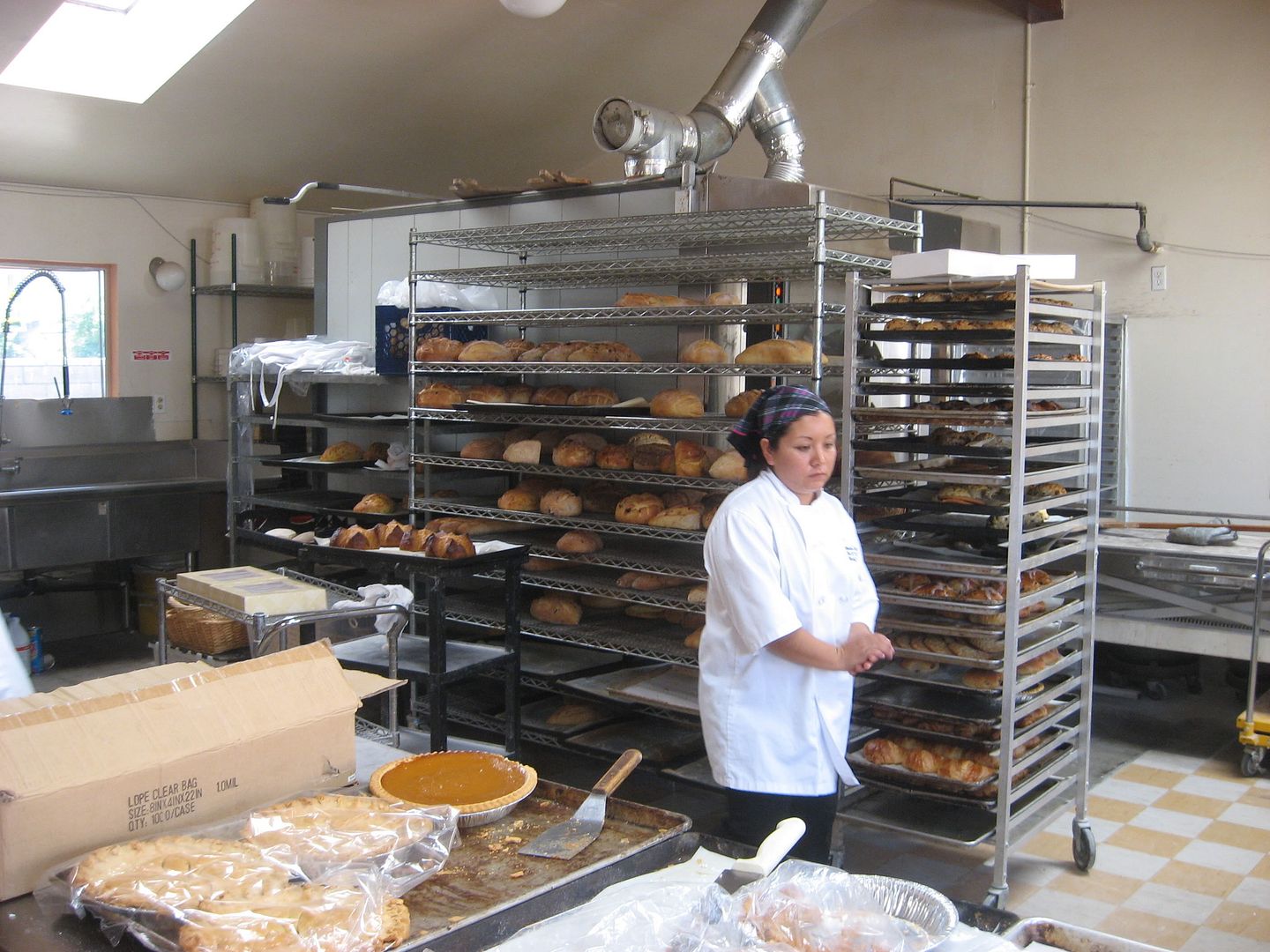 Above: GG has flashbacks to her family's bakery and panaderia.
I don't know much about the history of the Belen Artisan Bakers, and the website is not functioning at www.belenartisanbakers.com, but you can watch a video, get a map, and learn more about the Artisan Bakery here.
Rating? I give this place five stars…and if you want your favorite bread you have to get there early since they regularly sell out.
The good news is that you can also find them at the Oceanside Sunset Market selling on Thursday evenings.
Belen Artisan Bakers
(760) 740-5963
1551 S Escondido Blvd.
Escondido, CA
92025
Hours
Monday 10am-2pm
Tuesday-Friday 8am-4pm
Saturday 7am-2:30pm
Sunday Closed
Thank you for reading this post. You can now
Leave A Comment (0)
or
Leave A Trackback.
Read More
Related Reading: