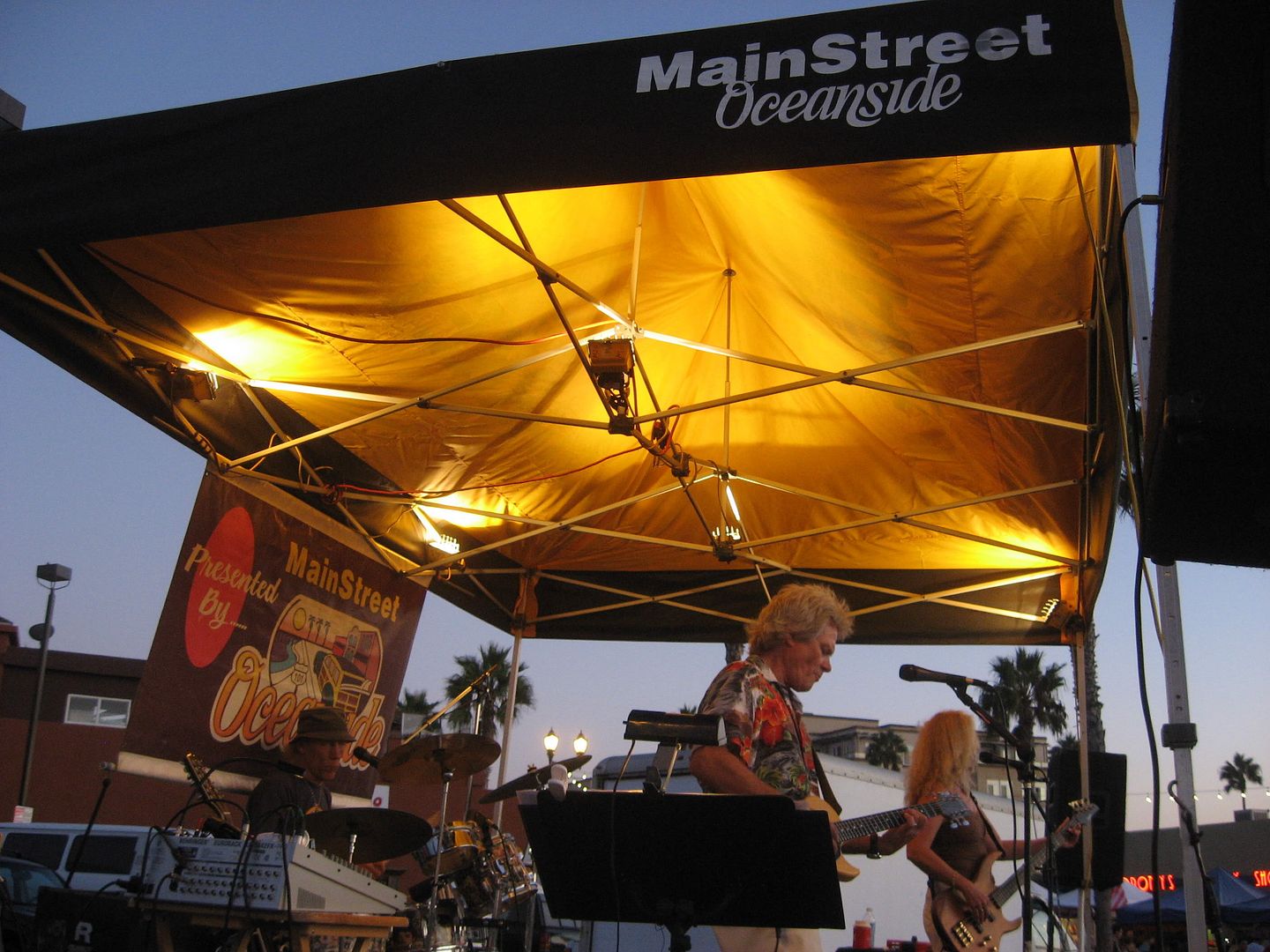 Above: While visiting North County San Diego a fun event for the whole family is the Oceanside Sunset Market.
The event times can vary as to the time of year but April through December the Oceanside Sunset Market starts at 5pm and continues until 9pm.
The nice thing about the Sunset Market is that it is walking distance from the main train depot and you can catch the Sprinter and other trains to drop down for this happening.
Sunset Market features a lot of different vendors. Food, crafts, imports, clothing, unique artisan goods, and gourmet food products are just some of the pickings.
In addition, there is always live music to keep things upbeat.
I've attended twice. Once via the train and another by car.
Many of the local residents stop in to visit with neighbors and to see what might be new in the booths–and grab some wonderful food for dinner while they visit or browse.
Above: A different type of dog at Sunset Market!
Another nice thing is that the event is dog friendly. As long as your dogs are leashed and well-behaved you can bring Fido down with the family.
Above: Sunset Market vendors are set up in a + formation with hot food in the center.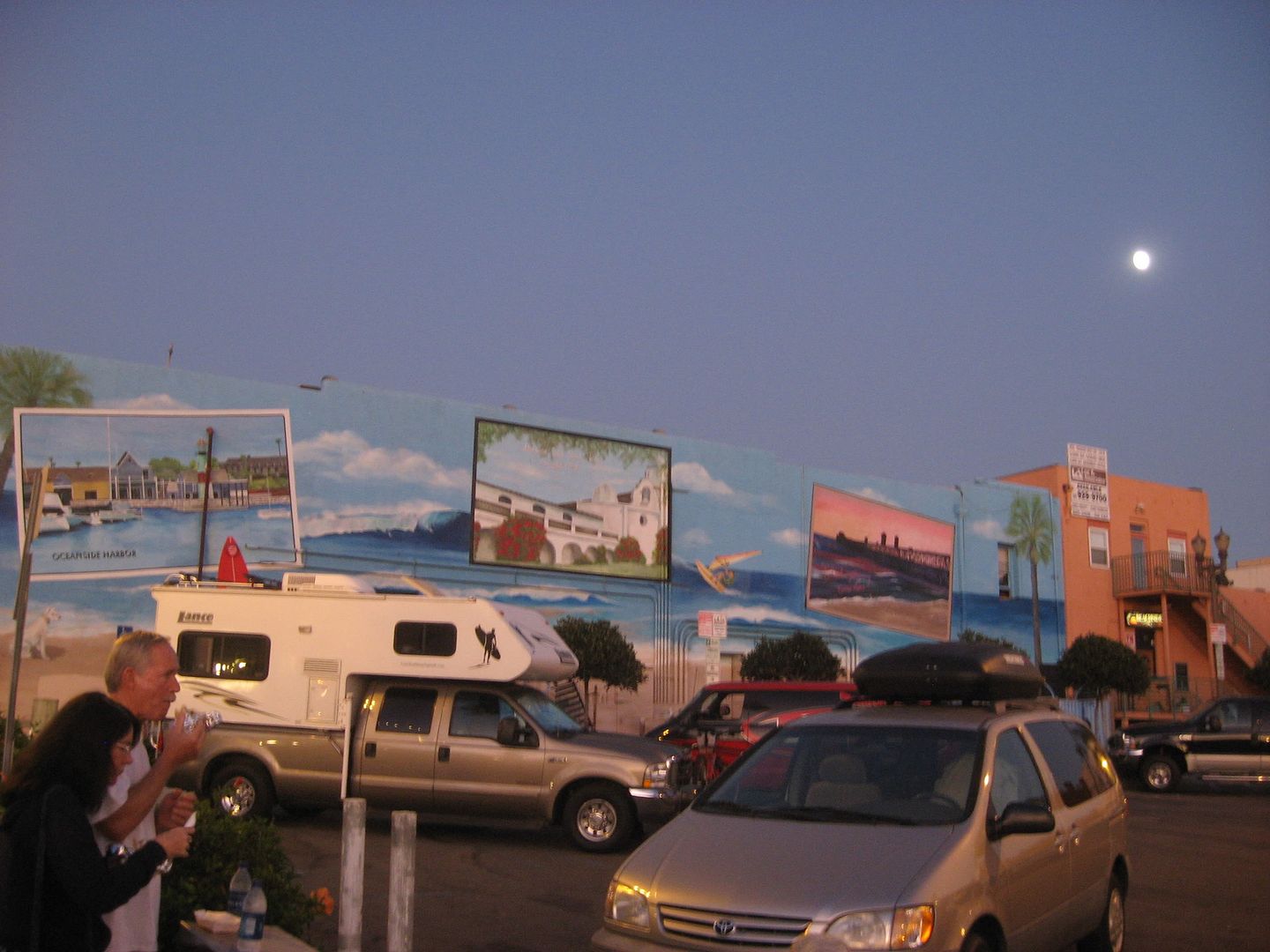 Above: Part of the Oceanside charm are the murals and unique storefronts in the midst of Sunset Market.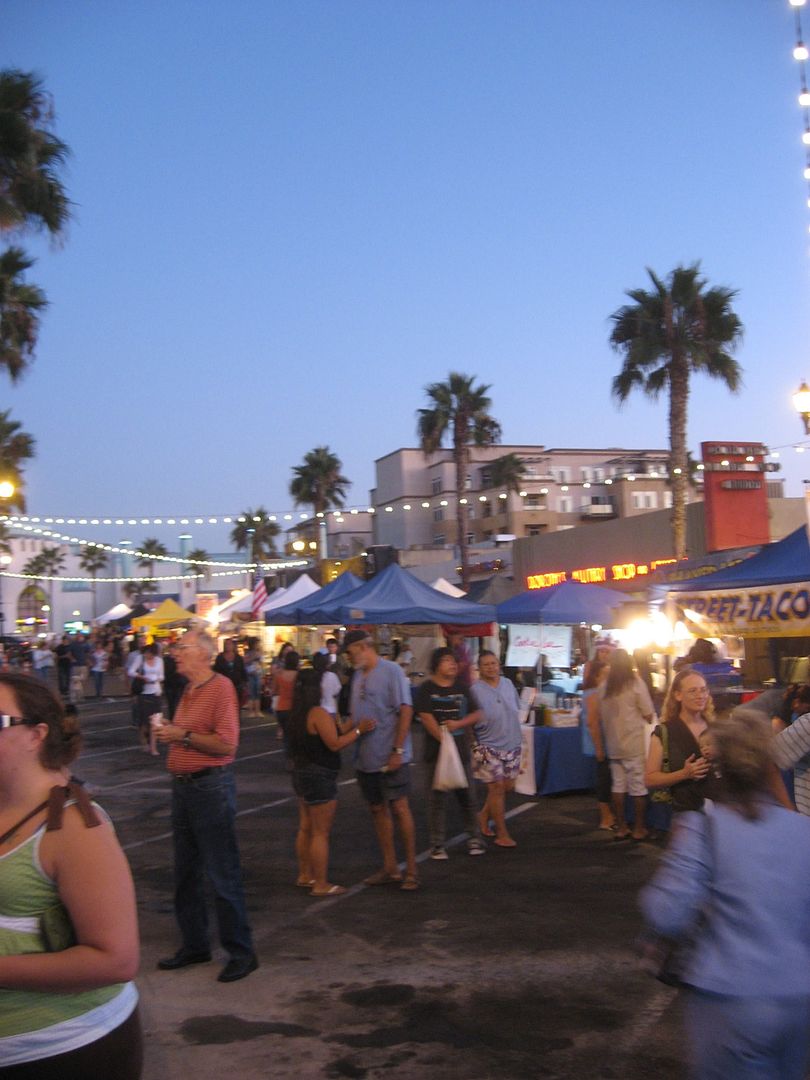 Above: Nightfall at Sunset Market in Oceanside.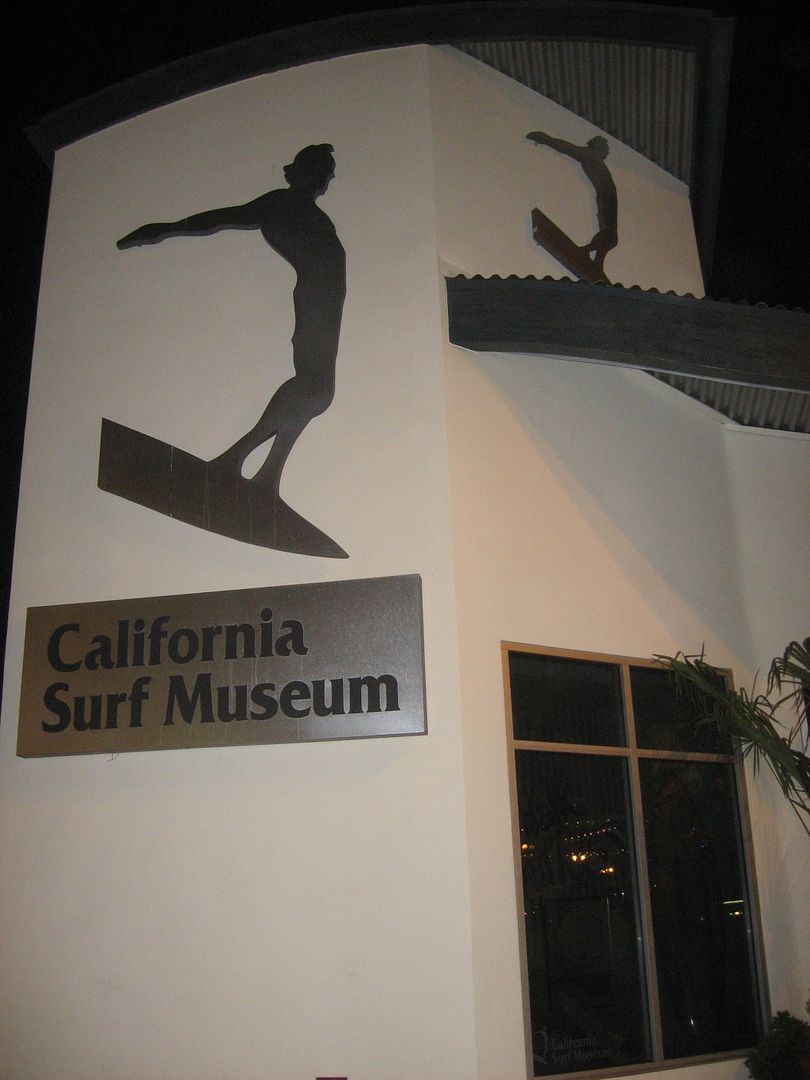 Above: Sunset Market visitors get complimentary entry into the California Surf Museum as a perk!
My favorite find was Chrystals Pure Honey–an amazing collection of honeys with bursts of unusual flavors that come from the different fields the honey bees visit.
Believe it or not, this event took a while to get going. Hoping that the First Friday in Fawnskin event takes off but more of the facilitators need to show up to support the event.
Anyway, drop by Oceanside Sunset Market and also drop into visit the local merchants–most stay open for the event.
Thank you for reading this post. You can now
Leave A Comment (0)
or
Leave A Trackback.
Read More
Related Reading: