My brother has been a fire-fighter all his life and finally broke down to take his latest promotion to Battalion Chief. He enjoys his profession–it is his passion.
Over that time the one thing he impressed on me is just what makes his work great.
It is his job, so saving lives and property isn't rewarded by big hoopla, gifts, or treats–although those are nice–what mattered to him were the simple thank yous.
Last night I got to personally thank the fireman who saved my life.
There aren't enough ways to express my thanks but I think the photo says it all.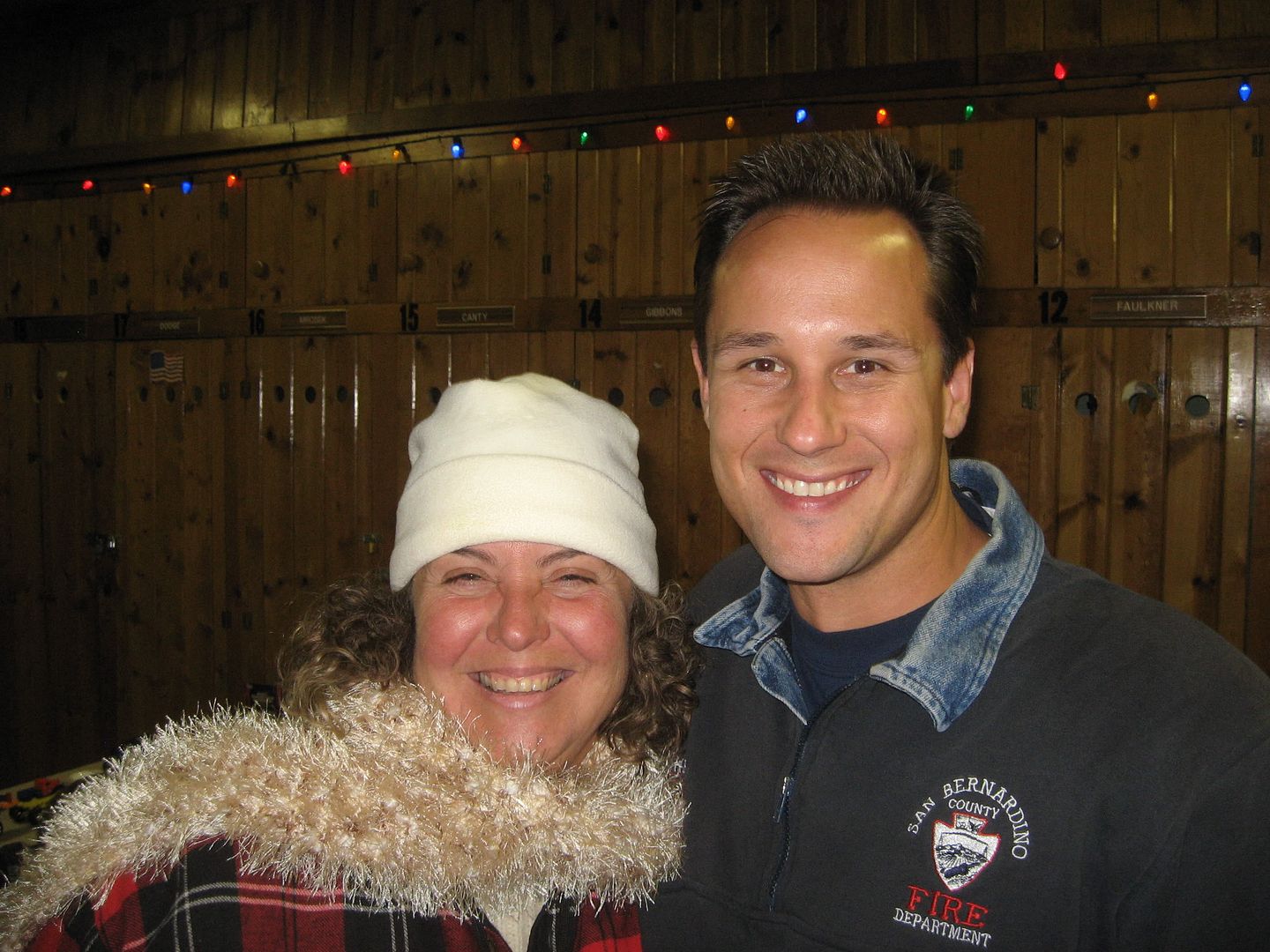 Above: GG with Eric–the fireman who saved her life earlier this year.
Thanks again Eric–it might be your job but I think you know what it means to me and those who love me.
BTW: To those of you who are wondering…the doctor said my latest blood tests were perfect. Two years of issues gone…what a great holiday gift!
Thank you for reading this post. You can now
Leave A Comment (0)
or
Leave A Trackback.
Read More
Related Reading: