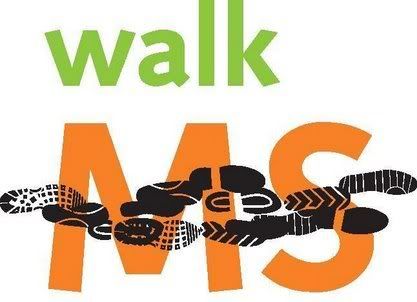 MS Walk aka Walk MS
The Big Bear MS Walk effort began here in Fawnskin and when Big Bear participated, the whole MS Society took note as this event broke records for the amount raised and for the strong community support.
Today the annual MS Walk is an annual event and believe it or not, it is again time again for the MS Walk kick-off event which is set to take place from 5pm to 8 pm on Saturday, Feb. 20, 2010 at the Big Bear Convention Center at 42900 W Big Bear Boulevard in Big Bear Lake.
The actual walk for multiple sclerosis is scheduled for April 17, 2010 and is just one of many similar events taking place to raise funds for the cause.
During the party, participants can talk with the team captains and pick up posters, brochures, and other literature while sharing stories and tips.
I was so glad to hear that the National MS Society will honor the our MS Walk committee which is, in part, led by Fawnskin residents and Moose Lodge 2085 members.
Fawnskin residents Dave and Loni Emig will receive an award for their outstanding commitment to raising MS awareness and funds in the Big Bear Valley and San Bernardino County.
For more information call 800-FIGHTMS or (909) 949-1363. If you would like to register for the Big Bear MS Walk you can do so online.
Fawnskin Advocates for Kayaking & Free Enterprise
The North Shore Trading Company in Fawnskin has a thriving kayak business and conducts an annual kayaking event in Grout Bay.
The kayak rental business is up for discussion at the Big Bear Municipal Water District board (MWD) of directors meeting Thursday.
Last year, a debate began as to whether those who rent kayaks (outside of the marinas) need to a permit to do so.
At that time, it was determined that those businesses renting kayaks are not conducting commercial operations within MWD jurisdiction.
However, any kayak launching or kayak use instructional classes must done in cooperation with a marina otherwise a MWD permit must be awarded.
There is a recommendation to restrict non-marina operations when it comes to launching kayaks or training rental customers on the water that will be approved or denied this week.
The MWD board meeting will take place on Thursday, February 18, 2010 at 1 p.m. at 40524 Lakeview Drive in Big Bear Lake. For more information on this issue you can call (909) 866-5796.
Evening of Mark Twain
The Friends of the Big Bear Valley Library will present a free event this Saturday, February 20, 2010 at 7 pm at 41930 Garstin Drive at the Big Bear Lake Library.
Steve Gaghagen will present excerpts from the works of Mark Twain who is most known for the Adventures of Huckleberry Finn and The Adventures of Tom Sawyer.
Friends of the Big Bear Valley Library will also conduct a Silent Auction featuring selected works by Mark Twain. Reservations are required so to reserve a seat call (909) 866-5571.
Bald Eagle Count
On February 13th another eagle count took place. Here in Fawnskin we have a couple of regulars–and one juvenile that we have been watching mature over the past few years.
If you would like to participate in the annual eagle count there is still time to participate in the next one that is scheduled for March 13, 2010.
If you are interested in participating call Marc Stamer at (909) 382-2828 and plan to meet the day of the bald eagle count at the Discovery Center here in Fawnskin at 8 am. (Anyone can volunteer just dress warmly and bring your own binoculars.)
The latest count came up with four adult eagles and five juveniles. Development and human invasion into their normal habitat has increased and locals believe this has contributed to the decrease.
Other eagles were spotted at some of the other locations and this count is part of the US Forest Service census of federally-protected species. 2010 marks the 31st year of the count.
Friends of Fawnskin Fundraiser
Fawnskin resident Nancy Walker will perform in Sentimental Journey: The Songs of World War II, A Tribute to America's Troops at the Big Bear Lake Performing Arts Center (39707 Big Bear Blvd in Big Bear Lake) on February 27, 2010 at 7:30 pm.
Performers at this Friends of Fawnskin fundraiser include Nancy Celeste Walker, Elena Peavy and Kim Boda.
Other performers include Dave Witham (piano), Paul Gormley (bass), Paul Kreibich (drums), and Michael Bolivar (saxophone, flute, piccolo).
Seats are $20 or $50 (which includes a champagne reception and preferred seating) and are available at the Performing Arts Center at (909) 866-4970 or directly from the Inn at Fawnskin at (909) 866-3200. Concert sponsorships are also available with additional benefits.
Friends of Fawnskin is a tax-deductible non-profit organization,dedicated to preserving the natural beauty of Big Bear Valley. The group provides environmental education on our unique natural habitats and threatened species, and assures that a proper, legal process is done for all development in Big Bear Valley and that the public appropriately participates in that process. They support the purchase of natural habitats by individuals or groups whose intentions are to keep those areas pristine for future generations.
Thank you for reading this post. You can now
Leave A Comment (0)
or
Leave A Trackback.
Read More
Related Reading: