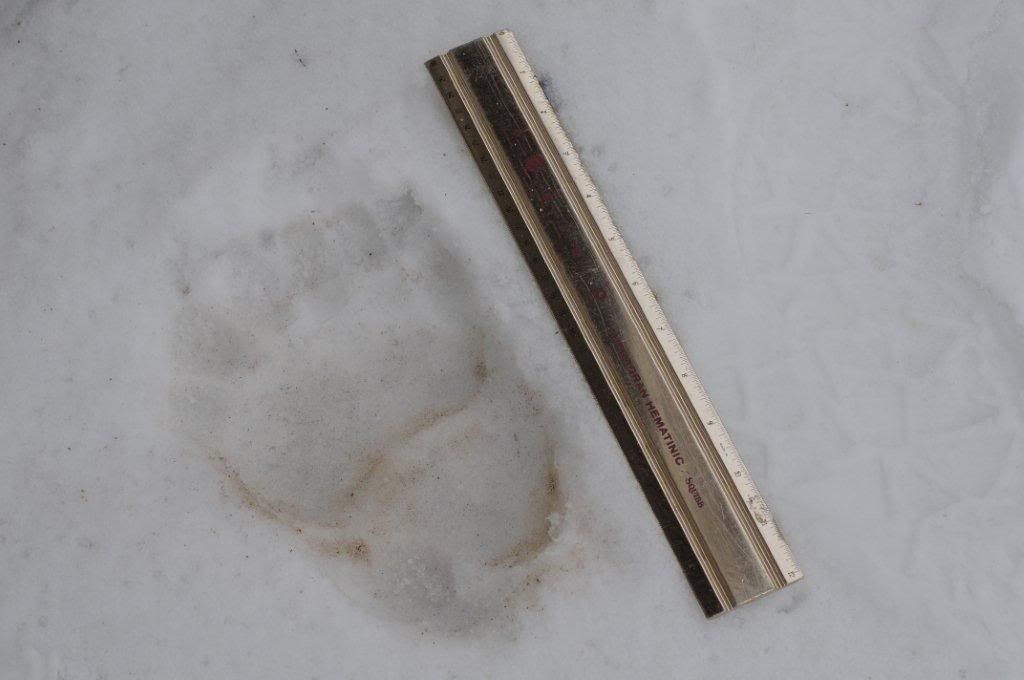 Fawnskin Bear Paw Photo by Rita Robinson Campell
So, photographic evidence on the Fawnskin black bear who is breaking and entering into the trash cans throughout town is the only thing we have at the moment but, as usual, Fawnskin made the big news again–but not for this furry felon.
A drug bust took place on the 42000 block of North Shore Drive in Fawnskin.
The arraignment took place yesterday at the San Bernardino County Superior Court but during the warrant service that took place earlier in the week turned up methamphetamine, marijuana, and other tems used in the sales and packaging of illegal drugs.
In addition, hundreds of dollars in cash and a loaded firearm were also seized.
Suspects arrested include Fawnskin residents Jessica Baca, Kelley Perez and Kenneth Burhop.
All of them are in their 20s and I don't know any of them.
Burhop is a prior convicted felon who is currently on parole.
Always nice to know you have a felon in town. Crooks seem to think small towns make a good hideout around these parts.
During the sheriff's raid all were suspected to be under the influence of a central nervous system stimulant and were booked at the Big Bear jail.
All suspects were detained at West Valley Detention Center.
Thank you for reading this post. You can now
Read Comments (4)
or
Leave A Trackback.
Read More
Related Reading: