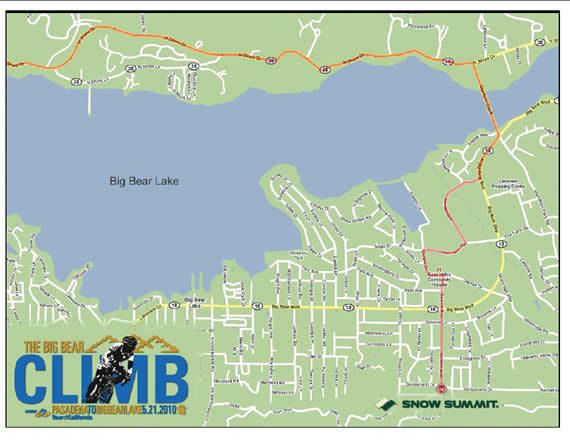 Amgen Tour of California
Amgen Tour of California is officially coming toFawnskin this Friday. I wrote about this before but I got asked a question this am and so thought I should post this again.
The California Amgen Tour event will take place over eight days and our segment from Pasadena to Big Bear will take place on Friday, May 21st.
Big Bear is part of the Stage Six route and has the distinction of being the event's first mountain finish at 7,000 feet. (The May 21st will start at 9:45am and and will arrive in Big Bear Lake at approximately 3pm for the finish.)
Top professional cyclists who are participating include Lance Armstrong, Levi Leipheimer, Dave Zabriskie and George Hincapie.
The Amgen Tour of California is the largest cycling event in America and has been compared with the Tour de France.
Past host cities and surrounding regions report an economic benefit from the race and it is hoped that the Big Bear Valley and surrounding mountain communities benefit from the event and the media exposure.
I hope this is the case since this area invested about $150,000 (or more) in the event so far, not to mention endless hours of man power.
Although I got an invite to be in the thick of things, I'll be happier from my perch up here on the hill.
However, I've been greatly amused at how far the street sweepers throw the dirt and debris.
From the North Shore, the dust clouds have been so thick and they come up onto my deck–go thing I have kept the windows closed.
For those of you wondering, I have not been out but battling a sort of relapse. Good news is that my medical coverage was renewed on Monday.
Anyway, keep me posted since I am sequestered away.
Thank you for reading this post. You can now
Leave A Comment (0)
or
Leave A Trackback.
Read More
Related Reading: