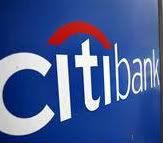 Life in a mountain lake resort is always amusing–you can bank on it!
In fact, banking in the valley is in the news because it hit GG's radar this week.
You might have heard about the bank robbery that happened over in Summit Plaza in Big Bear Lake.
The incident happened on Wednesday, August 4, 2010.
This is big news for the valley–a bank robbery!
Crime is on the increase in these parts but mostly we live in a quiet valley.
Part of that is because there are only three main roads out of the area.
This means that it takes a while to get off the hill and that it is hard for criminals to escape.
So when suspect Tommy Dwyer handed a Citibank teller a note demanding money–the news swept through town in minutes.
The teller wisely turned over about $1800 and it was only minutes later when the guy was caught near Snow Summit as he was escaping towards the forest on a bicycle.
Yep, you read that right–his big escape was on a bicycle.
Now he was not a great bicyclist either because he was apprehended within a short distance (and a very short time).
The other good news is that he did not use a weapon, was not masked and was not disguised.
No injuries or hostages–which is why we can poke fun at it!
BUT what amuses locals is that the bank location is just across the street from the Big Bear Sheriff's Department.
As we say around these parts, "Not the sharpest tool in the shed…"
So, I have to wonder just what desperation caused this man to rob the bank?
Lots of people are having tough times and funny as it is, it is also sad.
Now this was a futile effort but it only seems to be the tip of the banking issues around the area this week.
Not to be left behind, First Mountain Bank reports that fraudulent phone calls are sweeping the valley again.
Scam artists impersonating representatives of First Mountain Bank are calling and asking people to provide their account number and pin codes.
This wave is the third wave of such activity this year and Big Bear residents should never give out information over the phone related to their accounts.
Banks usually do not call, email or try to verify your information because it is in their database.
If you have received one of those calls or have given out any of your information over the phone contact your branch or call (909) 866-5861.
Finally, Arrowhead Credit Union support will be limited to ATM access as of August 30, 2010.
Although Alaska Credit Union is seeking to assist former clients of ACU, many residents are moving their accounts elsewhere.
This type of closure and acquisition is not something unfamiliar to locals as many different financial institutions have come and gone from the valley over the years.
Now, pondering the bank robbery made me think fondly of my favorite stories compiled into books.
If you have heard of the Darwin Awards, you know that criminal stupidity is on the rise–and a lot of them manage to remove themselves from the gene pool.
We certainly did not have that happen but you can sure follow the link and get a few laughs over some of the tragic antics that are stranger than fiction.
Thank you for reading this post. You can now
Read Comments (2)
or
Leave A Trackback.
Read More
Related Reading: