Above: Local writer's feed their muses and celebrate success!
So, GG took a few days off. One day turned to two and two days turned to two and a half…should have been three but I gotta keep up!
Eesh, who could have predicted that?
First, things started off with the annual author's lunch that is really an excuse to get a piece of the literary pie…blueberry to be specific.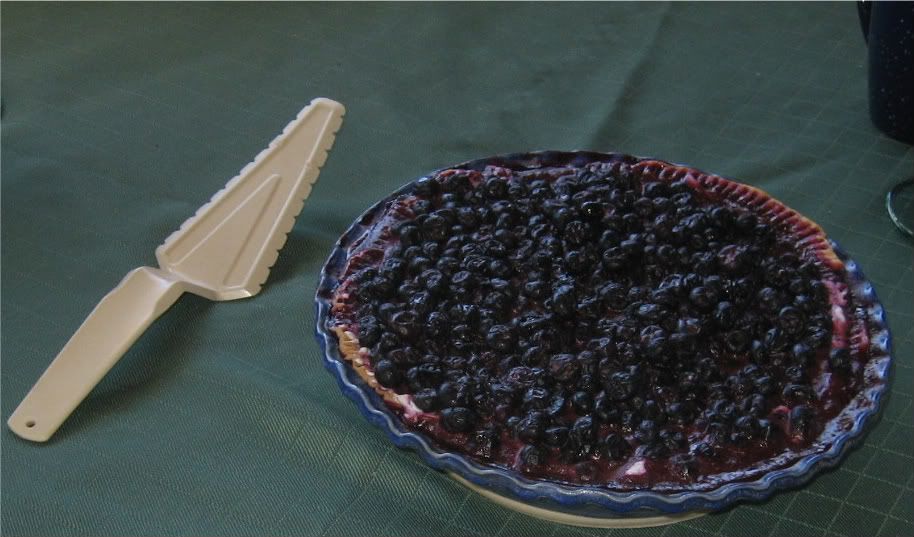 The tradition first began after former waitress, Patry Francis wrote about feeding her muse with a literary pie.
It worked really well because her Liar's Diary was sold and she hung up her waitressing shoes to become a full-time writer.
Alas, GG misses her witty commentary from the blog where she spied on her but was so happy to hear the news that she decided to bring the literary pie tradition to Fawnskin.
Today, local author's find their muses more and more demanding…and so we are expecting some great things.
You know demanding muses belong to demanding authors.
To begin with, Katherine Blanc's new book, The Boy Who Conquered Everest has been doing very well with very synchronistic and wonderful things surrounding the release.
Jordan has Fawnskin roots even though everyone seems to ignore that in order to promote the valley instead.
*sigh*
Ever notice how Fawnskin is always making national news?
Go figure.
So, I didn't really mind too much that the blueberries were expensive–just figured it was part of the price of success and that is is more important to keep our muses happy so we have more book sales and other exciting projects.
Which seems to have paid off–Rita Robinson is busy teaching for Writer's Digest online and has other projects that keeps her busy and I've been feeling well enough to start writing again.
At any rate, it is nice to get together and visit.
Now we don't always talk about writing–but this time we went into how publishing is changing quickly–in between munching on great food.
Now, you would think that would be enough–a marathon day that lasted from 10am until 4:30pm.
No–not for GG. Once I get on a roll, I keep rolling.
Perhaps it is all the weight I gained…LOL
When I got home I discovered that my neighbors had arrived and I have not seen Lana in ages.
So I popped in to visit and finally crawled home and into bed after a very long social day.
The next day I was going to read and catch up on a few things but noticed my other favorite neighbors were here.
So, down the hill and up onto their deck I went!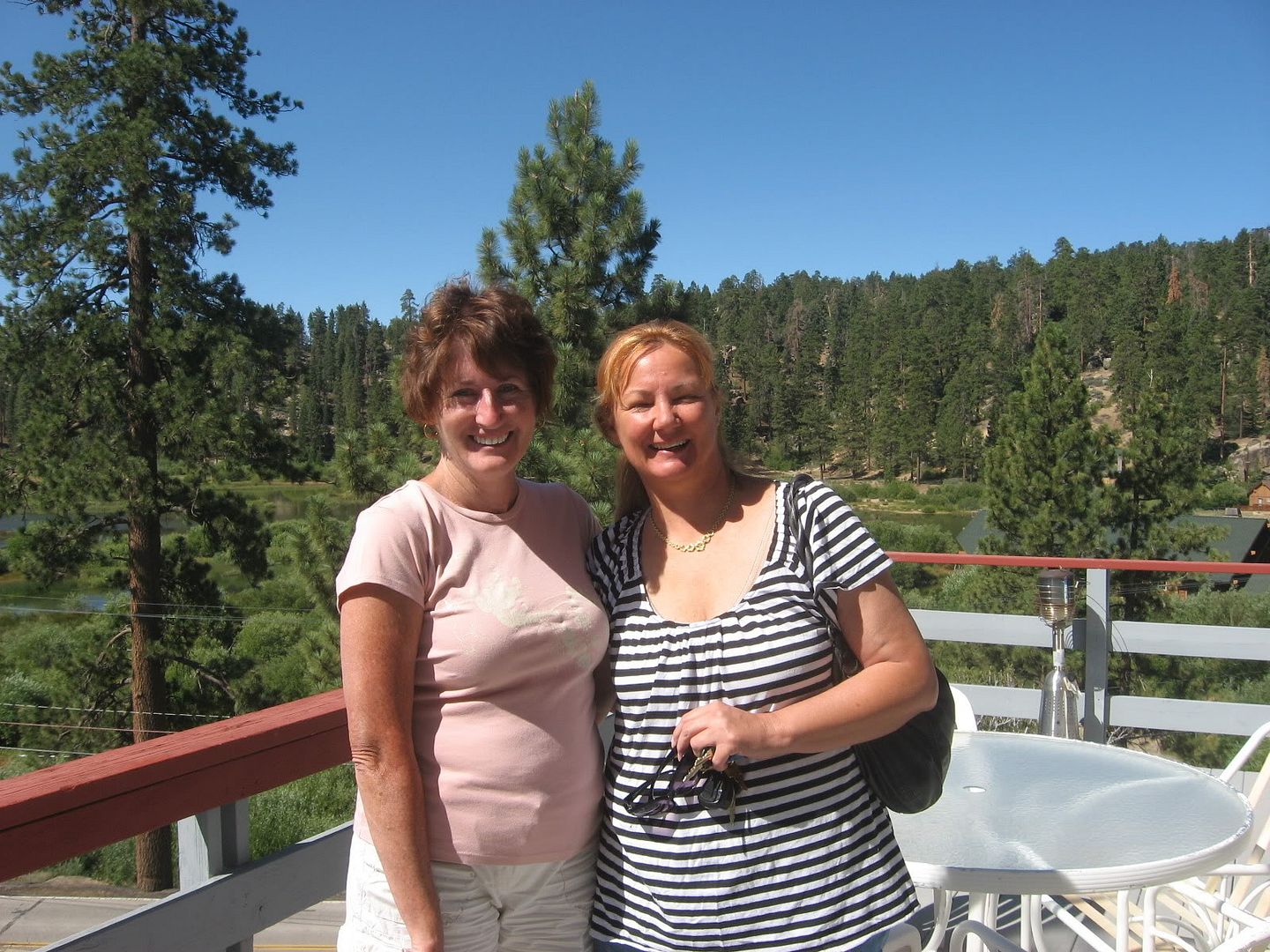 Above: Sharon & June
Now I was amused to find out that our neighbor Bob had informed them that I have not been on the mountain in some time and was traveling.
In fact, he isn't the only one spread this stupid rumor as I found out yesterday via a phone call from another resident.
People, I have not left the mountain since my visit to Northern California in late December and early January!
One of the reasons I began writing the Fawnskin Flyer is just because of such idiotic rumors that people love to circulate around town.
If you don't know–don't make it up!
Needless to say, I was happy that I did pop over to their cabin and ended up not doing a darn thing except having a great time with June and her pal Sharon–the two have been friends for over 30 years.
We managed to catch Abbott Ajhan Sombat at the Wat Dhammasujitto Buddhist Meditation Center and got a tour and a nice visit out of it.
I am there frequently because they are some of my favorite neighbors–plus I love home cooked Thai food–but June had never been there.
When we finally arrived back to the home territory–I had to head into my house because I needed to rest from all the visiting!
Sunday morning I headed over to see the two off and just as I thought I would be getting down to work–I discovered my pal Carol was actually in town.
During my walk I stopped by and in the end we ambled over to Amangela's for a couple hours on the deck.
Angela and Amanda had a big party this am and have been super busy but we had a great lunch since we missed the rush and I was happy to be able to get caught up after a three week absence from my energetic pal.
A very friendly local cat has been trying to adopt Carol but we think she should go home.
The cat is so friendly and sweet (you can see her photo in the previous post) that we are sure she has a good local home and just got out.
So, the bottom line is that what I am really saying is that I was too busy having a great time to find out anything new to report.
If you are an NSIA fan, the monthly pot luck is tonight at Captain John's Marina. The pot luck starts at 6:00 pm but you can arrive earlier to chat with your neighbors and friends.
Rob Richardson, project manager for Flatiron, will talk about the new Caltrans bridge progress.
But if you have something be sure to leave a comment below!
Thank you for reading this post. You can now
Leave A Comment (0)
or
Leave A Trackback.
Read More
Related Reading: