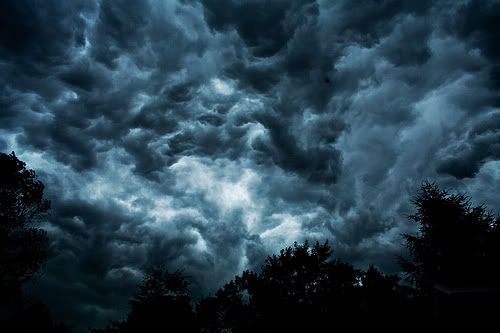 What nice weather we are having here in Fawnskin…thunder and lightening storms, torrential rainfall, and hail.
At least I took comfort in knowing that it rained and rained and rained before the lightening strikes began and the sirens started.
Just hoping for no big forest fires since we have all had enough disasters around these parts to last us for a while.
I like a good storm and I like it even more when I can get out and walk in between downpours–which was the case today.
You know I just had to head over to Amangela's because they are back from vacation.
If you ever wanted to hear locals bit**, they sure did a fine job doing so over the fact that the gals "dared" to take a vacation.
Jim Dooley said people were pacing around the place, pulling up and pressing their noses up against the window and then shaking their heads as they got back into their cars and pulled away.
But all is right with Fawnskin now that they are back.
So GG headed over to spend some time out of the house as I was a grumpy girl this am. Cabin fever is not necessarily a good thing.
But I gotta say that it was a lot warmer over there than in my house and my mood got better right away.
Carol dropped by the place and we got to have a nice visit in the afternoon. She has been a busy gal and it is the first time I got to see her in a while.
A little bit earlier I got to see Captain John–who happens to be sporting a nice haircut.
He must be confused or going to Hawaii soon. You see REAL mountain men grow hair in the fall and winter.
I happen to hate it but most say it is warmer to have longer hair on their heads and faces.
And you wonder why I don't date much? If you don't know by now, I like a clean shavin' man.
Now, gossip being what it is, reports are that the Captain's Anchorage is going to be featured on Ghost Hunters.
Rumor is that they got some documentation on George on film. But you know how that goes–George the resident ghost isn't always cooperative and rumors are often more interesting than the truth–so we shall see.
Now GG the slacker forgot to tell you what the Arizona Pipeline crew told me last week before they closed up Seminole for digging.
I hate that the road is closed because now I have to hike through the creek bed–which is fortunately dry.
Don't ask me why I am so put out, but I am.
Anyway, since they were making a big mess, I just had to tromp up to the big hole they were dredging out and have a good look down in it…while also asking  just what the hell they were doing messing up the whole place.
One guy immediately fessed up, "We are looking for the key to open up Fawn Park…"
Eesh! Everyone is a comedian around these parts but I got a good belly laugh at that one and told them, "Good luck with that!"
Seems like we all gotta get a 'dig' in about the park now and again.
Speaking of park and other poop…thanks for all the smarta** comments about the last post.
Yes, yes. I was out picking up poo again but imagine that after today the piles that I didn't get to will be a very yucky mess.
Blech!
Okay, so the big news this week?
Ain't any…
Well, maybe, kinda, sorta.
Snoop Sister Deb did her magic thing and won raffle prizes at that picnic for fans of Molly the barn owl.
She not only has a big owl puppet but also an owl mug, small finger owl puppet, and a nifty key chain with Molly and the owlets on it.
I did not see any t-shirt or fitting gift for GG to sneak home with however.
Darn it!
BTW if you wondered about the Doo Dah Parade…news is that there will be a meeting over at Andy's business soon.
GG must now rate in some circles because I was actually sent an announcement and here it is:
What: General Meeting (Big Bear Chamber)
When: Wednesday, November 10, 2010
Time: 7:00 pm – dessert and coffee
Where: Fawnskin Realty, 39149 North Shore Drive, Fawnskin, CA 92333
Business: Annual General Meeting and Election of Board Officers
Topic: Coalition of the Willing – If you have ever cared about the Doo Dah Parade in Fawnskin, come to a meeting to discuss its future.
Photo Credit: RawHeadRex
Thank you for reading this post. You can now
Read Comment (1)
or
Leave A Trackback.
Read More
Related Reading: