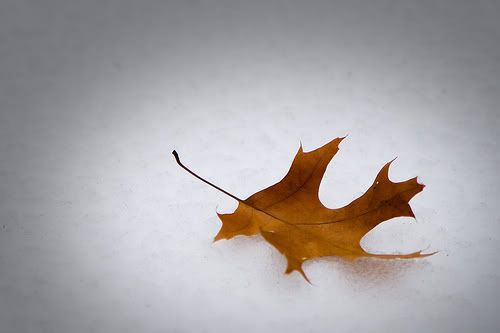 Okay, so my melt down only lasted about 24 hours and I am back to my old self again.
Whew.
Thanks for your support and for the good thoughts.
A couple of really good things happened.
Miracles perhaps.
Still need a few more things to pan out but I am SO relieved and can only say I think something was triggered from my past based on the overwhelm.
Now, I found myself nestled under the covers (actually I hid under them like a little kid) early in the evening.
I enjoyed the warmth of the down comforter as the temperatures took a radical turn and dipped into the low 30s over night on Monday.
Eesh.
I really need to get some more wood chopped or delivered.
When I asked a couple of the neighbors for help as they were slaving a week or so ago, they ignored me.
Go figure–and thanks guys–I will remember that.
At least Snoop Sister Deb's hubby is willing to help me figure out the splitter later this week.
My stamina and strength are still not back up to normal so the help is appreciated.
Anyway, the good thing about not sleeping the night before was that I dropped into a deep slumber and didn't wake up until almost 8am!
Those of you who know me understand that this was a very long "sleep in" since I normally wake up with the birds.
It doesn't mean I get up with the birds–because I don't believe you should rise until it is light.
Heh, heh, heh…so it is for the self-employed.
However, as I crawled out of bed, I realized that it was pretty darn cold.
Now having anticipated this dip in temperatures, I had turned off and drained the water lines to the garden before night fell.
Then, I hauled in some wood so I could build a roaring fire.
The fire burned all day because I really didn't want to turn on the furnaces, but you know how that goes–I might just do it!
But since the weather has been so bizarre, there is no telling what might happen.
Now, speaking of the garden, I've been juicing every day and enjoying the fresh fruit mixed with ginger and carrots.
But I also want to mention that I do have some extra apples and pears.
Today I delivered some down the road and if you find yourself craving some–let me know and I can make some arrangements to deliver them, have you pick up, or drop them off at the Lodge or Post Office.
Even though it was cold, I enjoy being outside and so I bundled up for my strolls today since the wind chill made it super cool.
There I was in my blueberry girl outfit–blue cap, blue gloves, blue jacket with two layers underneath.
Yikes! Too early for this in my opinion but I guess it is October.
*sigh*
Are you ready for the W***** weather?
After the last one, I don't know many who are.
Clearing is predicated to happen until the end of the week so we will hope for the best.
BTW those bossy birds were on the empty feeder today, trying to get me to fill it despite the fact that no snow fell.
They sure do make me laugh.
And, I heard today that a species of squirrel completely disappeared in the Sierras.
I haven't seen but one or two around these parts for a long while. How about you?
Photo Credit: Erin Ryan
Thank you for reading this post. You can now
Leave A Comment (0)
or
Leave A Trackback.
Read More
Related Reading: