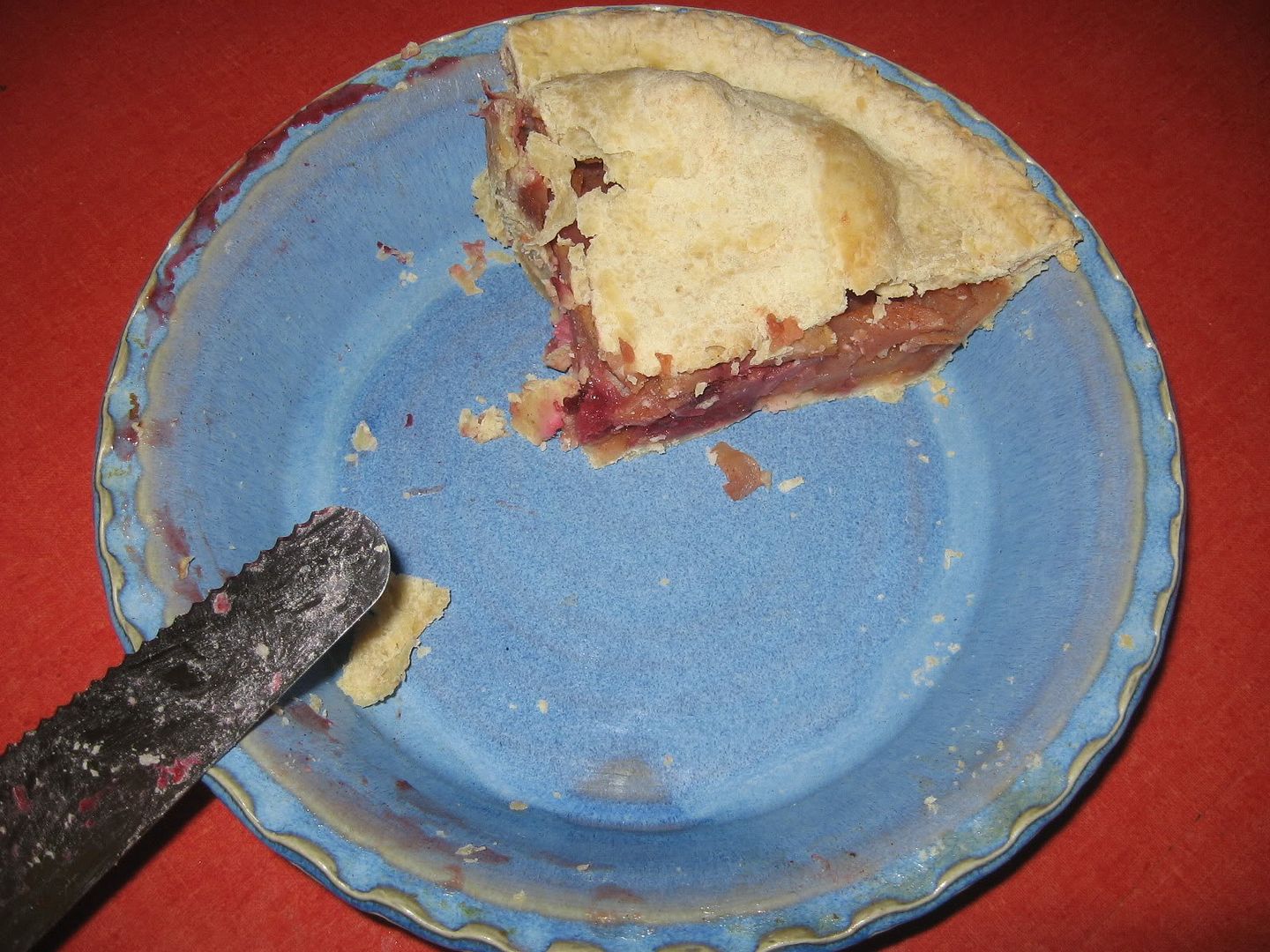 Above: The last piece of Cranberry-Apple pie.
So I discovered a couple of things this week.
First, baking a cranberry-apple pie is one of the secrets to getting people to drop by and I was happy to have Lauren Hood drop by for a visit while she was in town.
Next, I was not the only one who groaned on Saturday morning when I woke up to snow falling and about 1/2 an inch of it on my deck.
Fortunately, it began to turn to sleet, then rain, and it finally stopped to leave us with a crisp clear day.
The roads below were clear but it made me realize that I am really not ready for winter and have still been refusing to light the pilots.
I've still been a bit out of sorts and found it amusing that Shadow refused to go hiking with me on Friday.
It seems my hiking buddy is also not in shape and she feigned needed a nap rather than heading out for adventures with me–a first.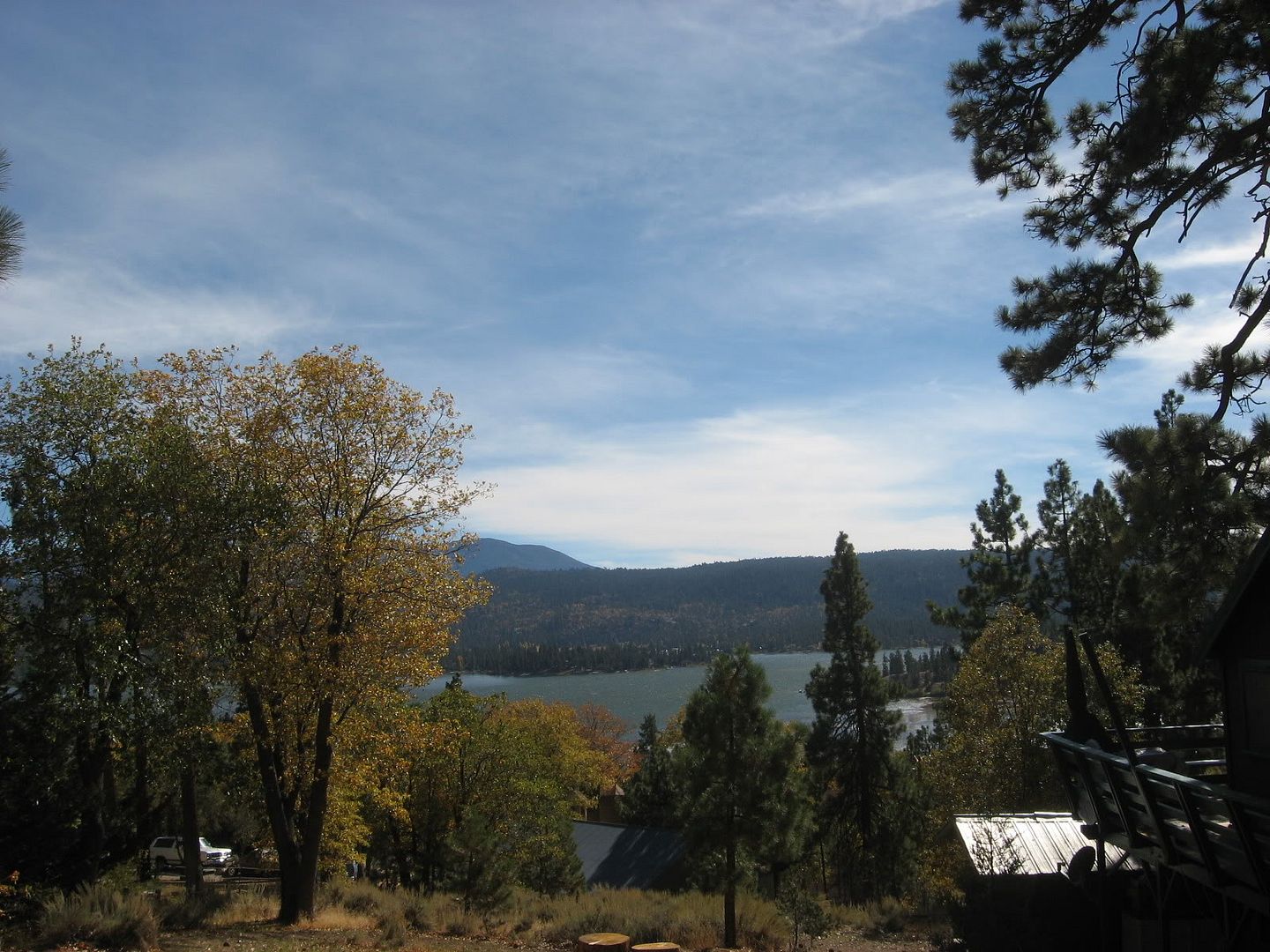 Above: View from middle of Fawnskin.
The up side of that was I got to amble more slowly and take in the spectacular fall changes without distraction to keep moving.
In addition, I was also able to get the scoop on the gas line construction.
This three day job has turned into weeks but the crew hopes to be done this Tuesday–with any luck.
They have amused locals by hitting the adjacent water line and triggering a 60 foot geyser in town which tossed mud and dirt all around.
They also found huge rocks in the area where they were digging, which was part of the delay, but they have persevered and have remained in good spirits.
I was also surprised to see that one of the buildings at Pedersen's Saw Mill got a fresh paint job and a bit of an update. It looks very nice.

Above: No more yellow and a nice facelift at Pedersen's Saw Mill.
I also heard that the costume party a Diamond Lil's was the place to be on Saturday night–it is owned by Fawnskin residents Damon & Cindy.
Okay, that is it for me at the moment.
Thank you for reading this post. You can now
Leave A Comment (0)
or
Leave A Trackback.
Read More
Related Reading: