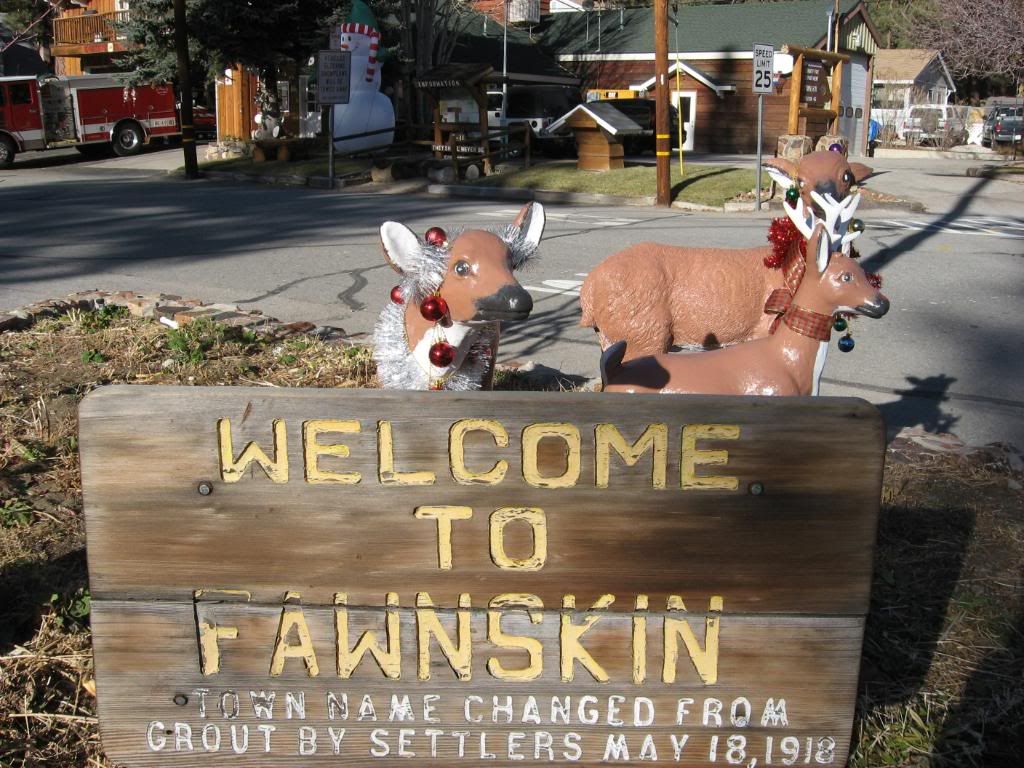 So the news update from Fawnskin is that Fire Station 96 (formerly 49) will be presenting a check to Burn Quest on Thursday, November 11, 2010 at 2:00pm.
All residents are welcome to attend and be part of the photo opportunity.
Captain Mike presented an update on the holiday tree and festivities on Monday night at the NSIA potluck.
As you know, I recently wrote about the missing Christmas tree (the one we decorate annually was removed from the front of Fire Station 96 due to the damage the root system was causing and the fact that it was growing into the power lines).
A new blue spruce will be planted in the spring but will be on site this year for the annual old fashioned tree lighting ceremony.
The other good news is that the annual festivities held at Fire Station 96 will be reinstated.
This not only includes activities for the kids (making decorations) but also the return of hot food that will allow Fawnskin Folks to recharge to take part in other frivolous Christmas tree lighting fun.
As for the North Shore Improvement Association (NSIA), their holiday party will take place on December 13, 2010 at the Old Miller School House during the regular monthly potluck.
If you wish to participate in the gift exchange, wrapped gifts of up to $10 are eligible.
In addition, there was a call for Toys for Tots–just bring unwrapped toys to the meeting.
Another announcement was that the annual Fawnskin Mayor Race has been delayed until the summer and the current mayoral team will serve until the next mayor "wins."
Finally, the new NSIA Directors & Officers were announced this week:
North Shore Improvement Officers
Co-Presidents Chris Webber & Dennis Ruppert
Vice-President Jack Bessey
Secretary Terry Bessey
Treasurer Kathy Murphy
North Shore Improvement Association Directors
Tom Brandau
Sarah Curtis
Jim McGrew
Todd Murphy
Andi Ruppert
Ray Shelden
Charles Stearns
Helen Stearns
Bradley Winch
Okay, that is it for me today. See you around town!
Thank you for reading this post. You can now
Leave A Comment (0)
or
Leave A Trackback.
Read More
Related Reading: