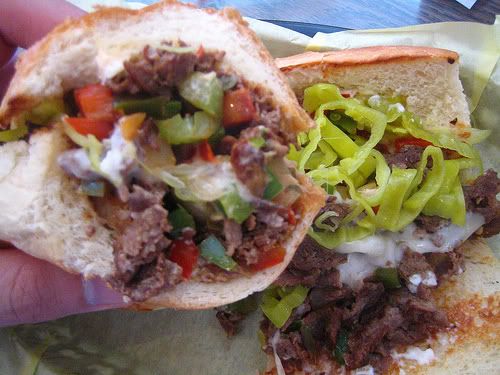 So, I am nestled back on my hill and weenie girl had to build a fire and turn on the heat since I've been living in shorts and t-shirts in the 70 degree weather of the desert. Now that I am back, I've gotta get over it–at least for a little while longer.
Once it warmed up a bit, I headed over to Grout Creek to check out the trout and get a scoop on what was going on around town.
The creek is full and despite notices of, "No Fishing" there were three guys were on the bank with rods and reels. There are a lot of people who misbehave on the weekend because they think they can get away with bad behavior since many agencies are closed.
Where are those observation cameras I ordered in my capacity as Queen? (What? You missed, If I were Queen?)
The sediment has formed large sandbars in the creek but even so, the trout are up at the falls and making their jumps following the urge to spawn up stream.
I notice activity over at Ike's Creekside and so scurried over to get the dirt ambled over to introduce myself and get the scoop on just what is happening.
Kathy invited me in to see the new interior paint job (red and yellow) and shared that she had Paul Burton in there helping with the flooring. I thought it was a nice touch that she had a streak of paint across her cheek. No, no, I don't think it was warpaint as she was pretty friendly.
Anyway, the health department was helpful and came in to tell her exactly what was needed.So, she, Juan and Sue are working hard to meet those demands by the time they open.
Believe it or not, the landlord has said he would make the improvements necessary to get them up to code and operating.
Now I might have mentioned that, via the gossip line, I heard that the article in the Big Bear Grizzly motivated him to step up and take action–but we shall see. Word is that he pitched a fit over it and was calling everyone he could to clear his name.
Motivation is a good thing. Power of the press and all. GG knows that well, right? Heh, heh, heh.
In the meantime, Ike's Creekside is anticipated to open sometime in April and, at the moment, plans are for the place to be open from 7:00am until 3:00pm.
The food selection will be more diversified than their current cart. Philly Cheesesteak, vegetarian selections, smoothies, and breakfast are a few of the menu items. In addition, plans are to include grilling and smoke house operations at least once a week.
BTW The North Shore Tavern is open Saturday nights only. Go figure, I thought they were closed entirely.
See what I get for thinkin'?
Then I hear that the Monte Carlo night was a busy evening for Moose Lodge 2085. Seems that Mr Navarro made out like a bandit. Some people have all the luck!
Alas, Dog Man also got in trouble again. Guess the dogs were meandering and decided to take up residents down at the Fawnskin Post Office, blocking entry. They are nice dogs but most people don't know that and things were too quiet obviously.
Guess the town needed a little bit of action and something to talk about…
Speaking of dogs, it did my heart good to see that both Shadow and Katie were happy to see me. Even Shasta came over for a pet but I was glad to hear that her dad got a whistle. He usually drives around looking for them when they escape but he trained a recall using the whistle and it works. Or it worked for Geronimo, we had to encourage Shasta to abandon the attention and hope of a treat so she would go home.
Now, a few residents missed me, never mind most of them are my furry friends, but I was so surprised when Sampson, the dog who always avoids me (because I am always after him to "git home") actually came up to me and solicited petting.
He must have lost his mind, or perhaps he really likes that I look after him, but even so it was a rare and rewarding event in the life of GG.
Anyway, that's all I have for now…except to remind you that the NSIA Potluck is tonight. Scroll down to a previous post for the details.
Photo Credit: Rick
Thank you for reading this post. You can now
Leave A Comment (0)
or
Leave A Trackback.
Read More
Related Reading: